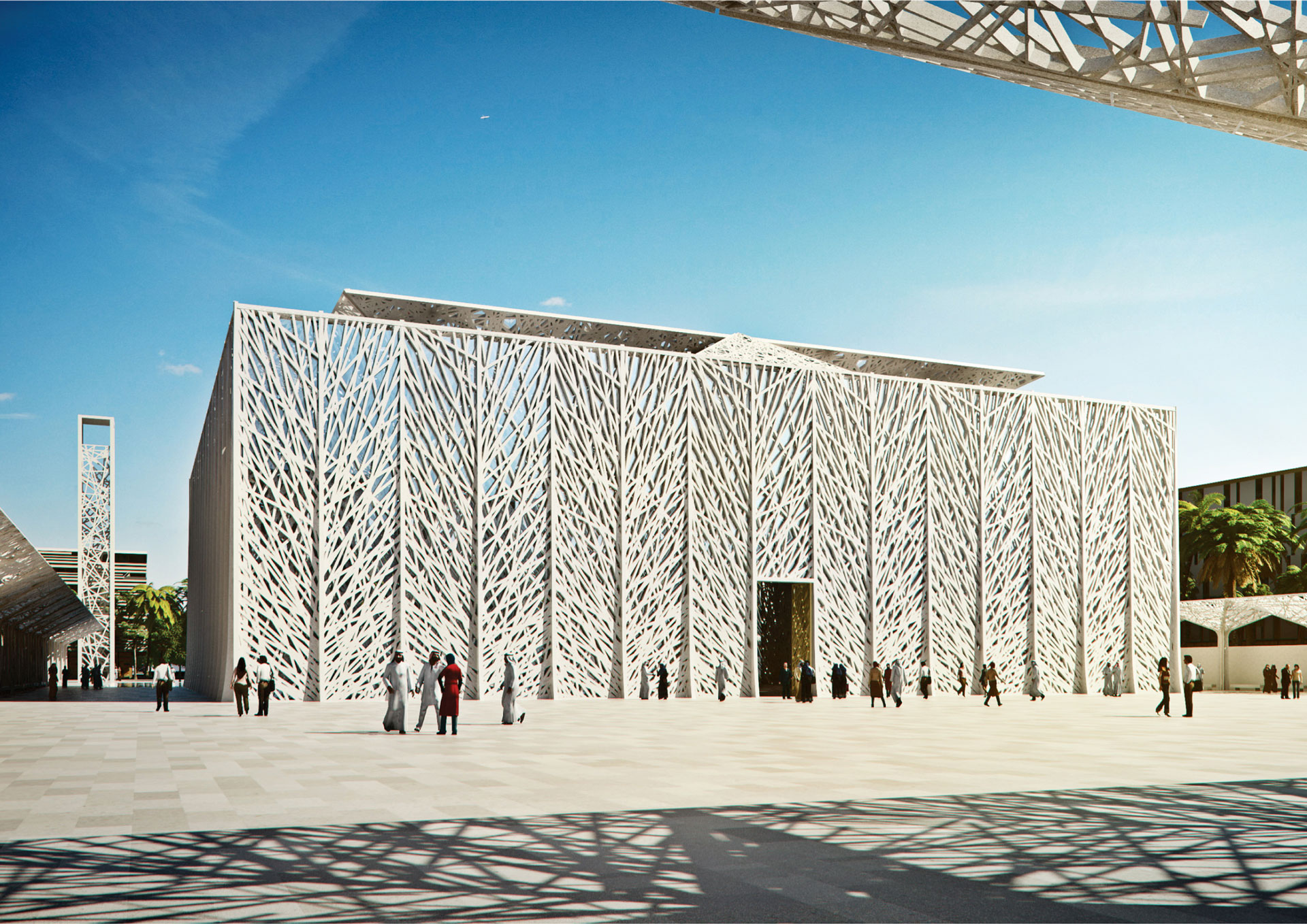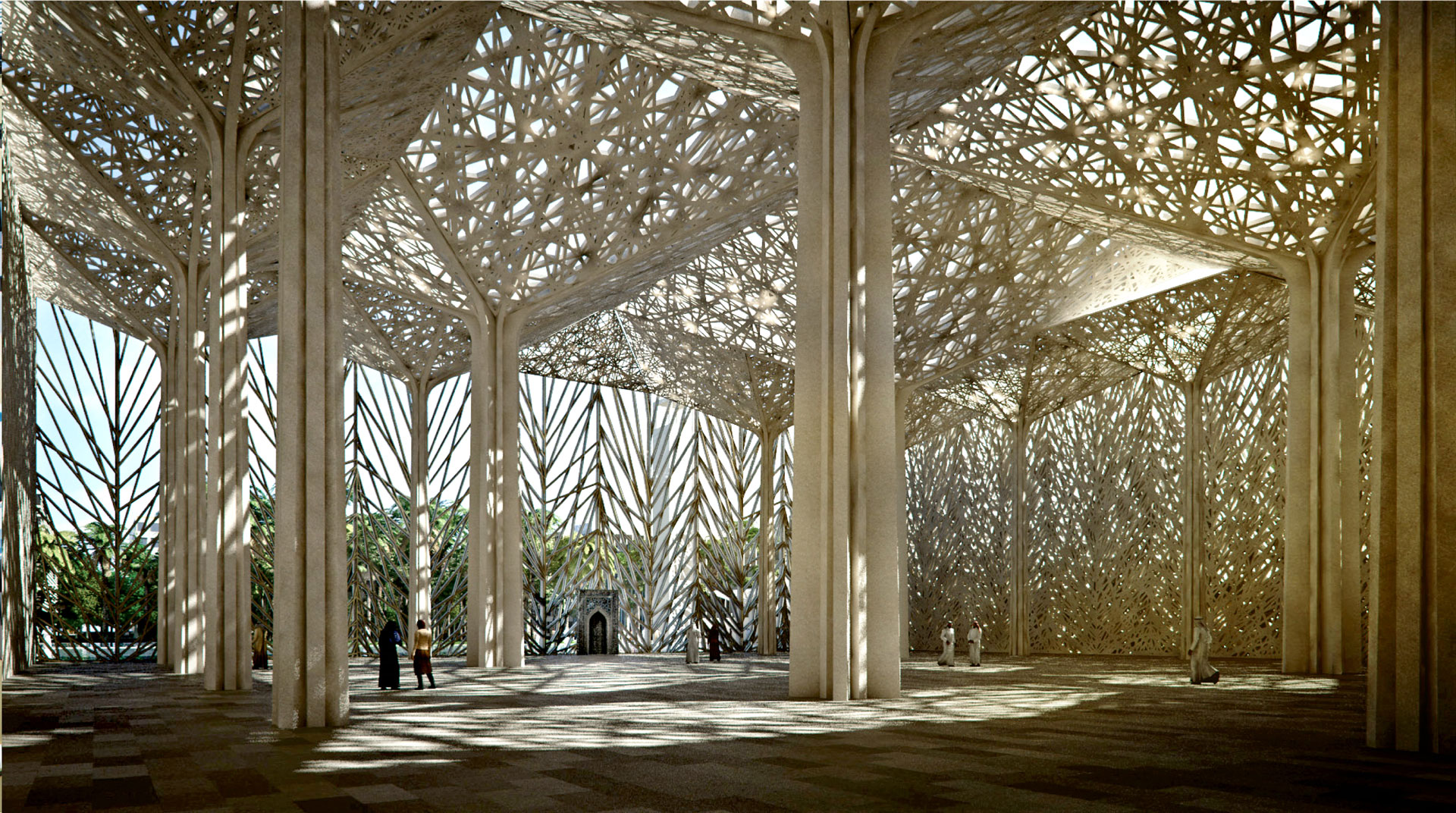 Within the framework of public facilities by reference incorporated in to urban Renaissance City, including smaller local centers of prayer and disseminated within the urban fabric, the mosque has a central role and constitutes one of the supra-local reference that introduces into the territory.
Consists of a wide porch fence encircling tha prayer room volume and spaces of relevance consisting of the piazza, the tub of water that characterizes the opposite side and the volume that hosts the school, the library and services.
The porch, a continuous cover tracts adjacent to the entrance of the room that lodge the placement of ablution, ends with two tall minarets overlooking the water bath.
The large prayer Hall is located in the heart of the architectural landscape: consists of a large volume marked from inside four pillars that polylobed climb¬ing upwards generate the structure to cover "Ramage" giving rise to a kind of "Petrified forest" which alludes to the theme of the Tree of Life; the Hall, whose accesses are placed from the square and side porches, is structured according to the traditional type of Islamic prayer spaces.
The theme of the Tree of Life is the basis of the architectural chioses around the complex, from the cover side to the facades of the central volume, which have materially affected by a plot unified yet different inspiration for the design of plant (dear to Figurative Islamic tradition).
The water tank, located behind the East facade which is the Mirhab, reflects the entire building and the chiaroscuro that characterize its facade treatments.