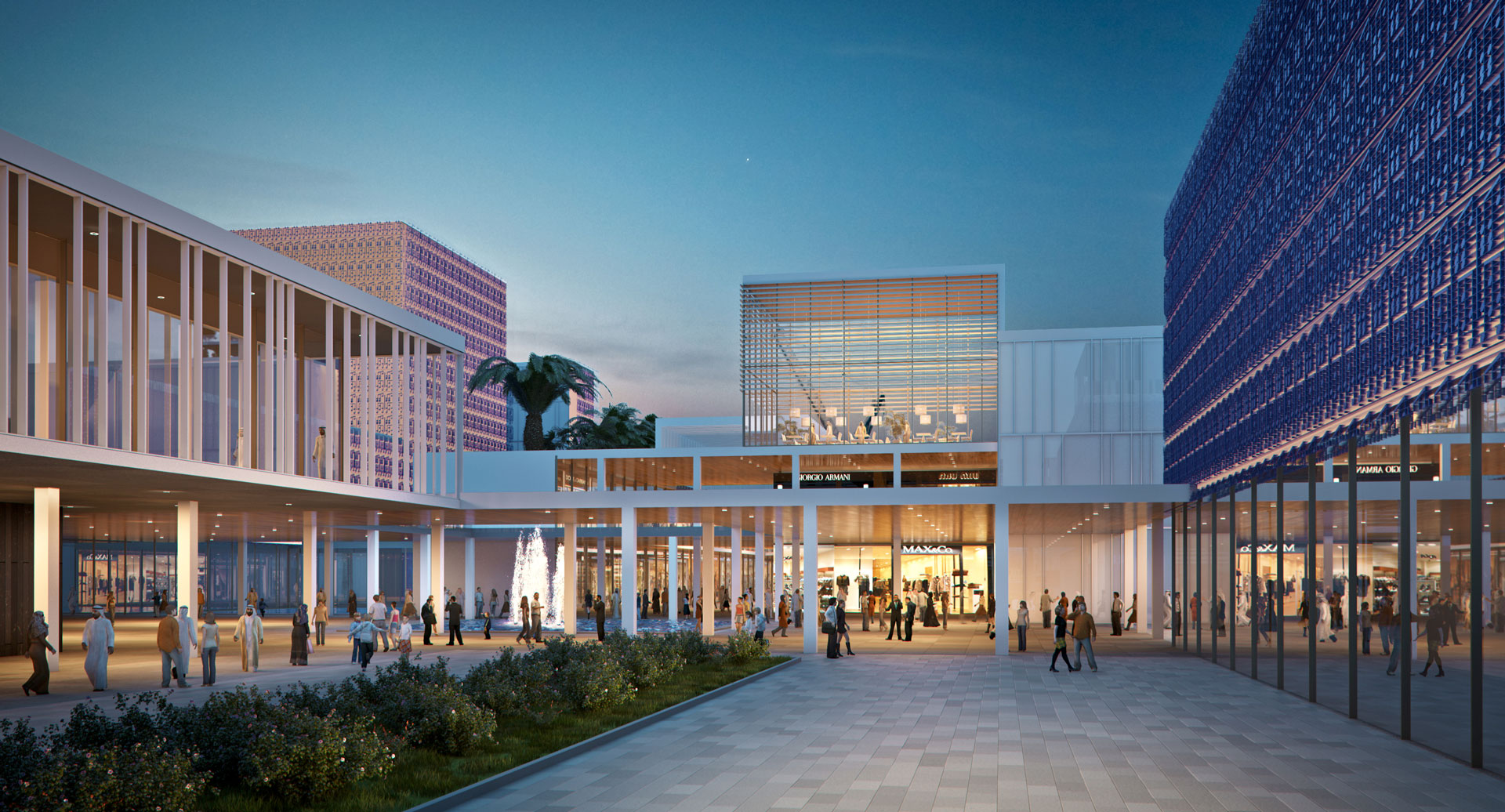 The "Performing Art Design and Fashion Center" gives hospitality to space and facilities dedicated to music, entertainment and fashion made in Italy, an international meeting point of these themes expressed by different cultures.
The structure consists of a set of short and compact volumes that generates a vast complex based on the alternation of closed and open spaces, in part developed in basement, where hosts ateliers and fashion shows, a perma¬nent center for the design (from the objects to cars), a center for graphics, etc, but also the seat of the Philharmonic Hall, specialized libraries, a large food court, etc.
The buildings are composed according to "urban" logic and in their alterna¬tion generate boulevard, squares and gardens that dialogue with those at the other scale of the surrounding city.
The set is complemented by the "Penthouse Tower Hotel".