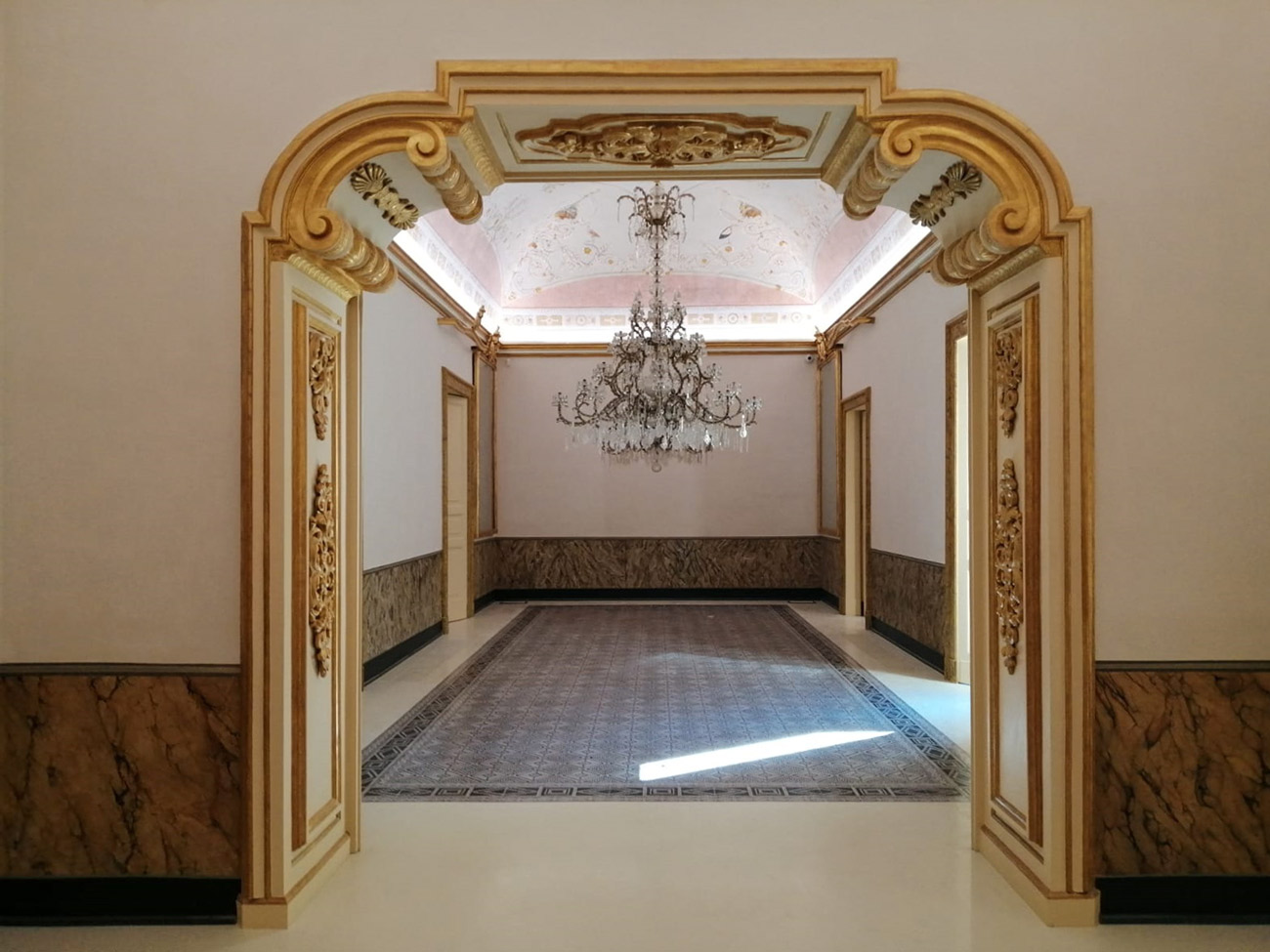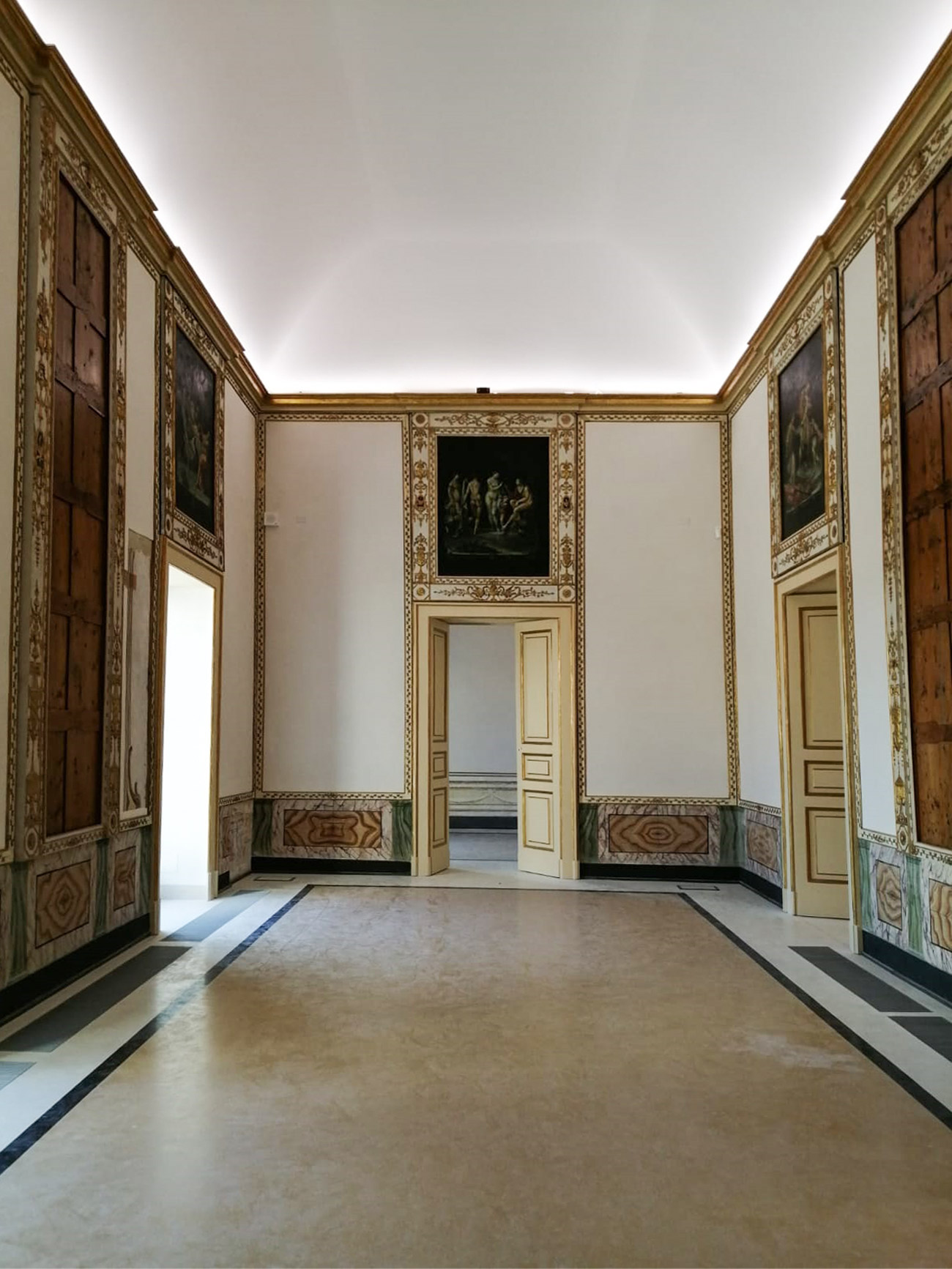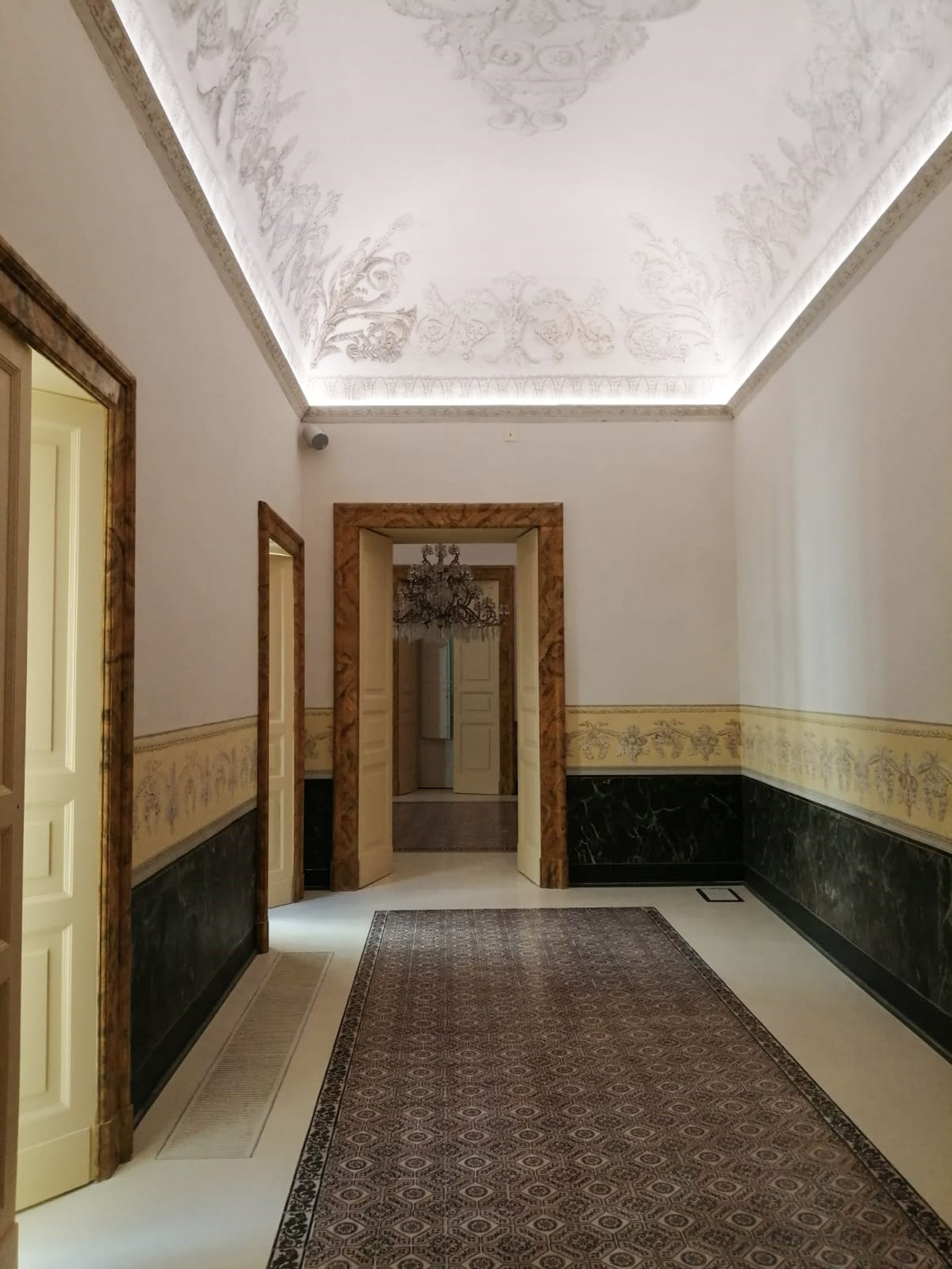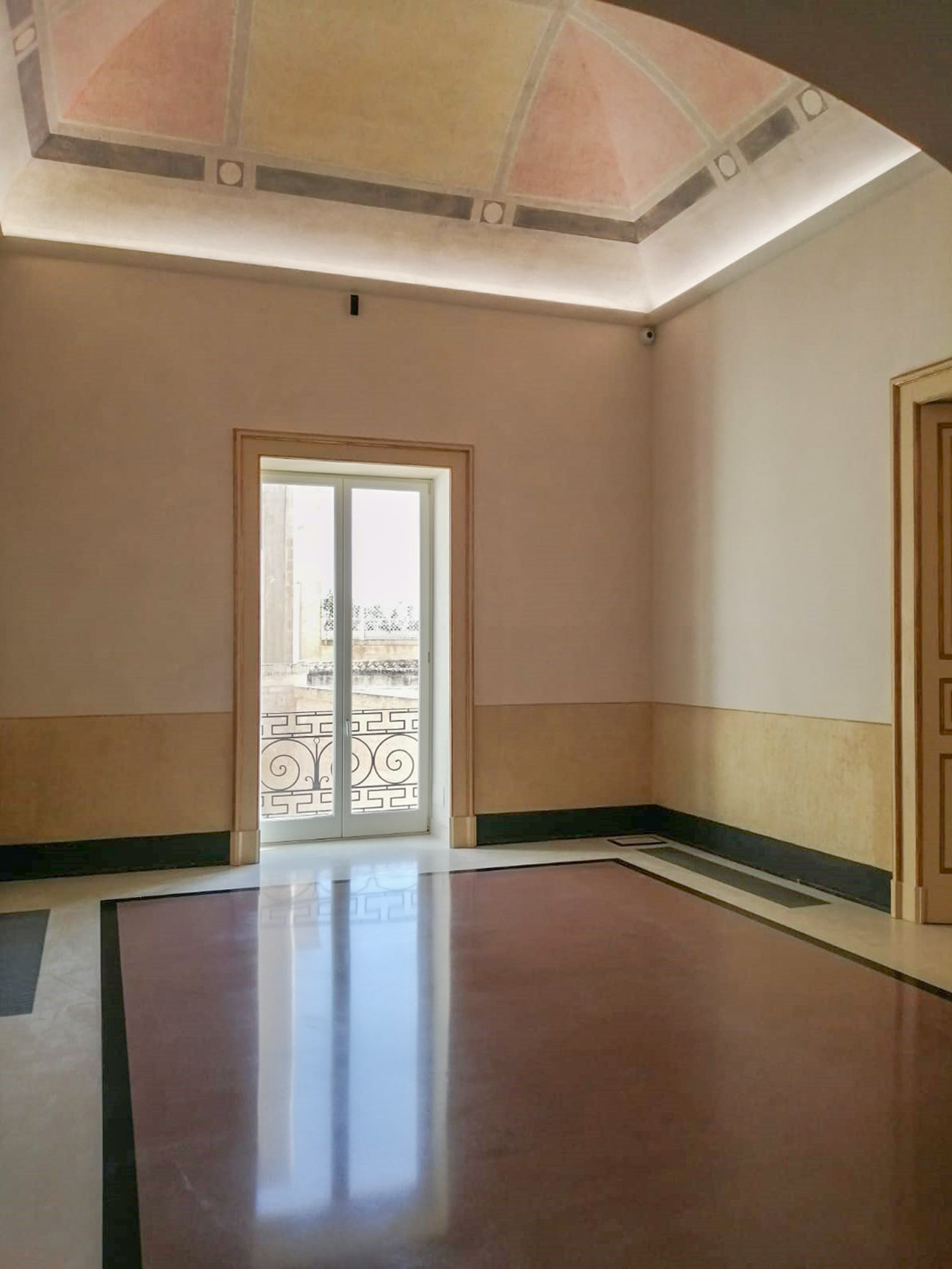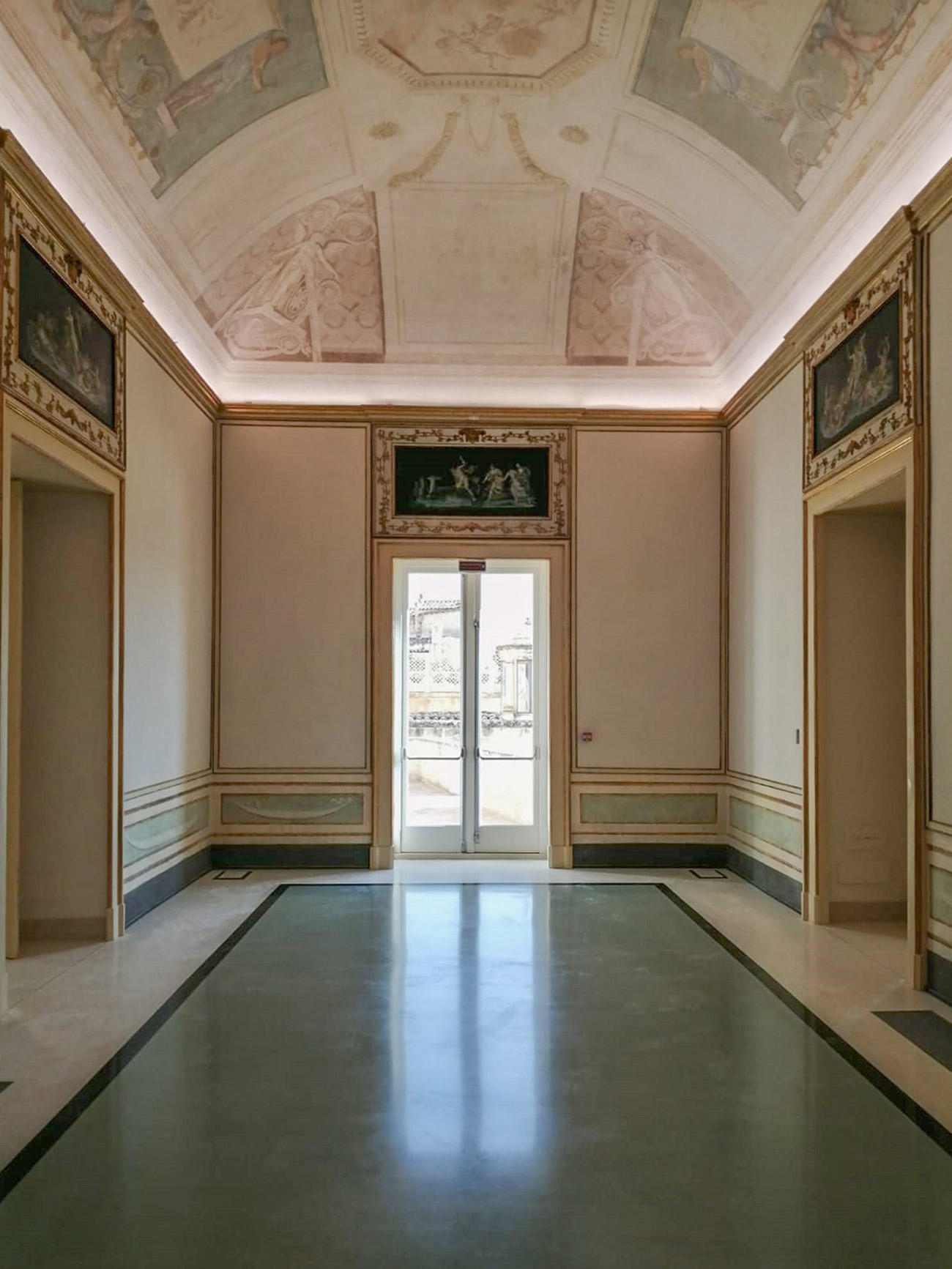 The Project, in line with the functional articulation adopted and defined, and in continuity with that indicated in the Consolidation Project, provides for the recovery of the visibility of the original vault design, the recovery of the plasterwork, the recovery and enhancement of the frescoes and decorations (respecting their stratification), the recovery and restoration of the doors and windows according to the original designs with the integration of the missing components.
The restoration of the original paving in the Salone-Teatrino and that of the Corte Duomo will be complemented by the Venetian sowed finish spread throughout almost all the spaces, halls and rooms of the Palazzo. Stone paving will characterize the spaces on level 1 Corte Muro and level 2 Corte Castelvecchio; the Garden Court will be paved in analogy with the Panoramic Terrace.
The functional aspects are closely connected and guaranteed by the plant design choices made in total coherence with those expressed in the Consolidation Project. Therefore, the heating/cooling and electrical, fire prevention and video surveillance systems, etc., are extended in the configurations already defined in the previous project to all the spaces involved in this Project.
This Completion Project excludes some hypotheses and/or choices made during the drafting of the Consolidation Project. Others relate to the spaces at the side of the Corte Duomo entrance to the Piazza that do not fall within the perimeter of the Province's real estate property and have proved to be unobtainable. The Project is completed by lighting engineering choices to integrate the assumptions made during the Consolidation Project and by a Furnishing Project for the spaces in different alternatives and/or variants.