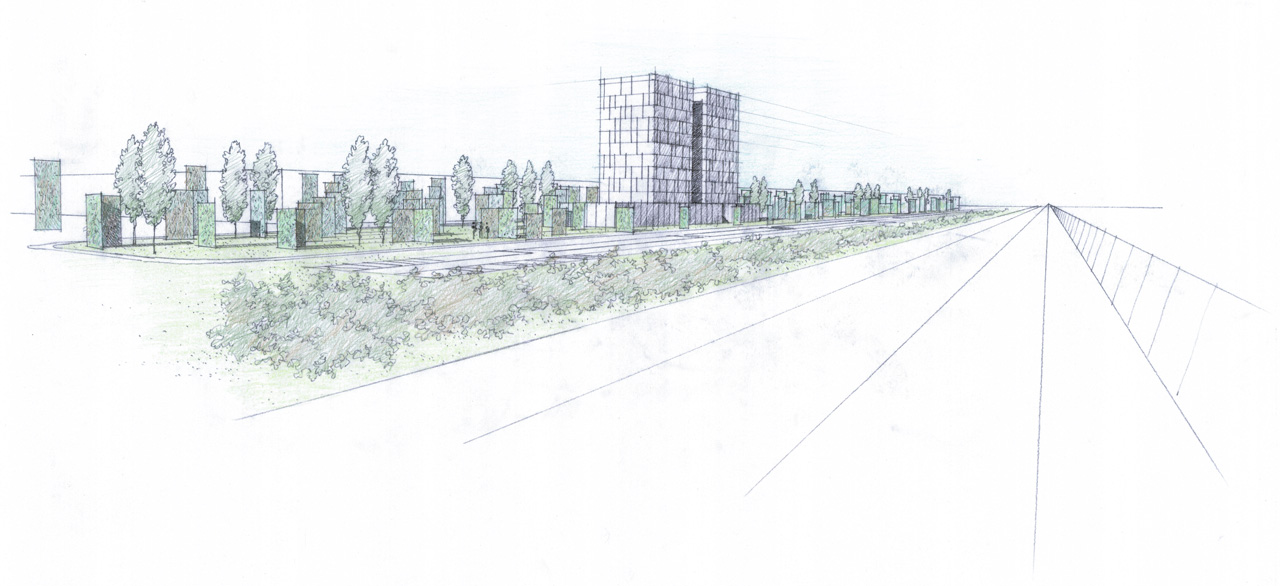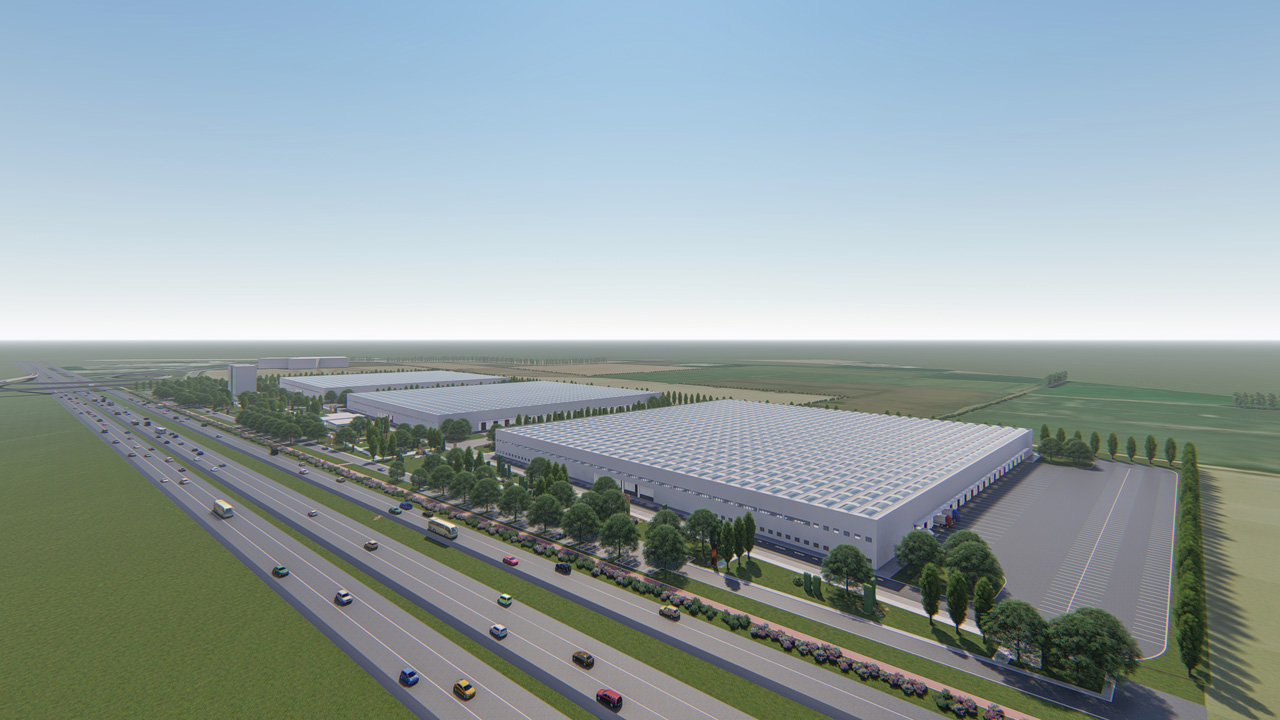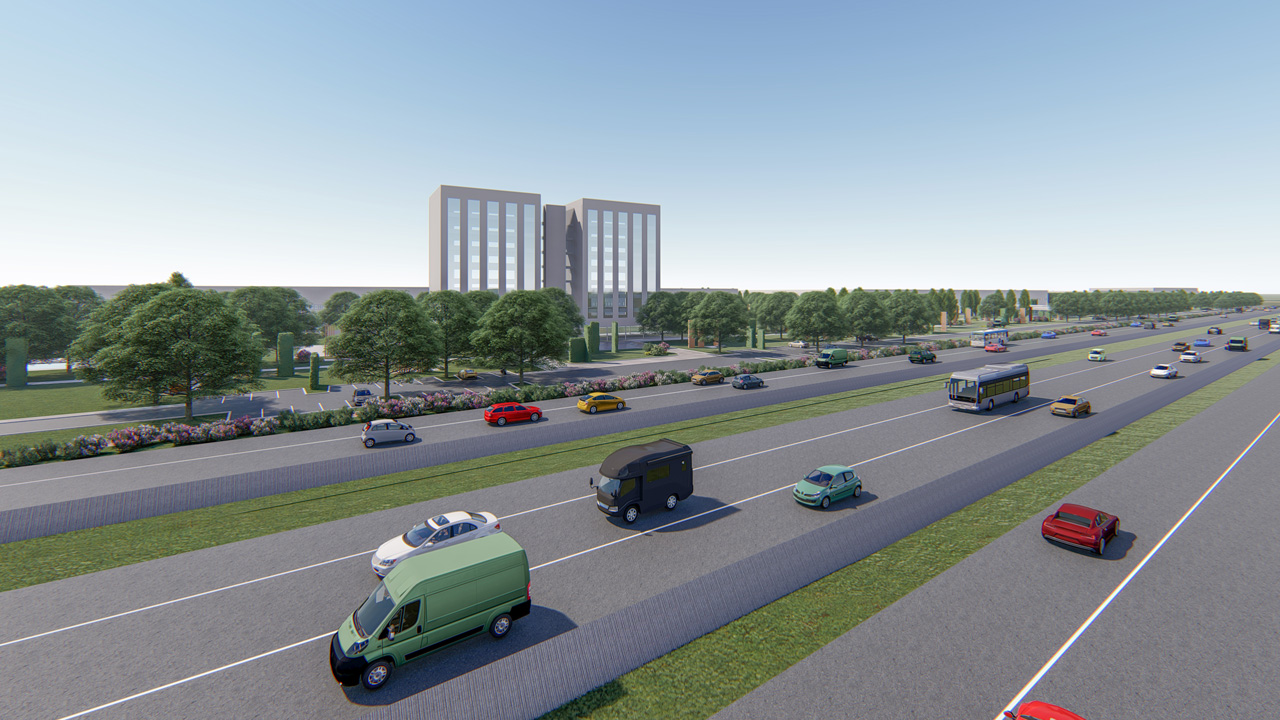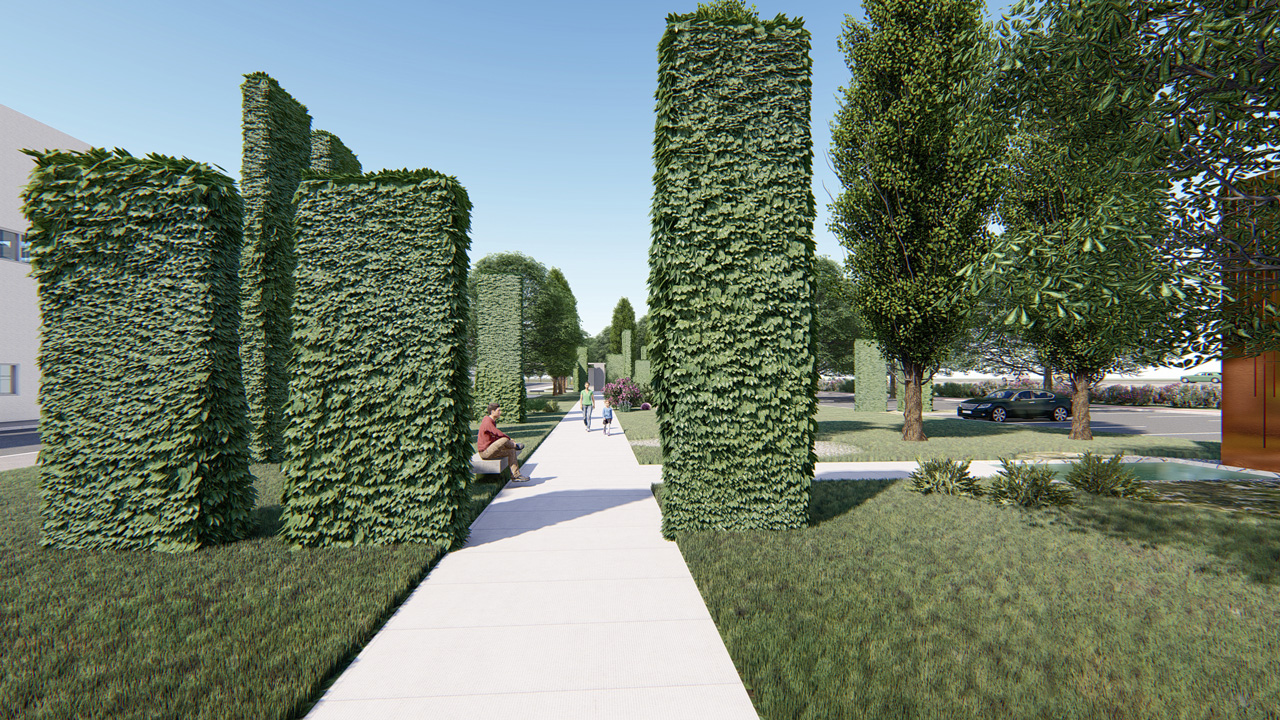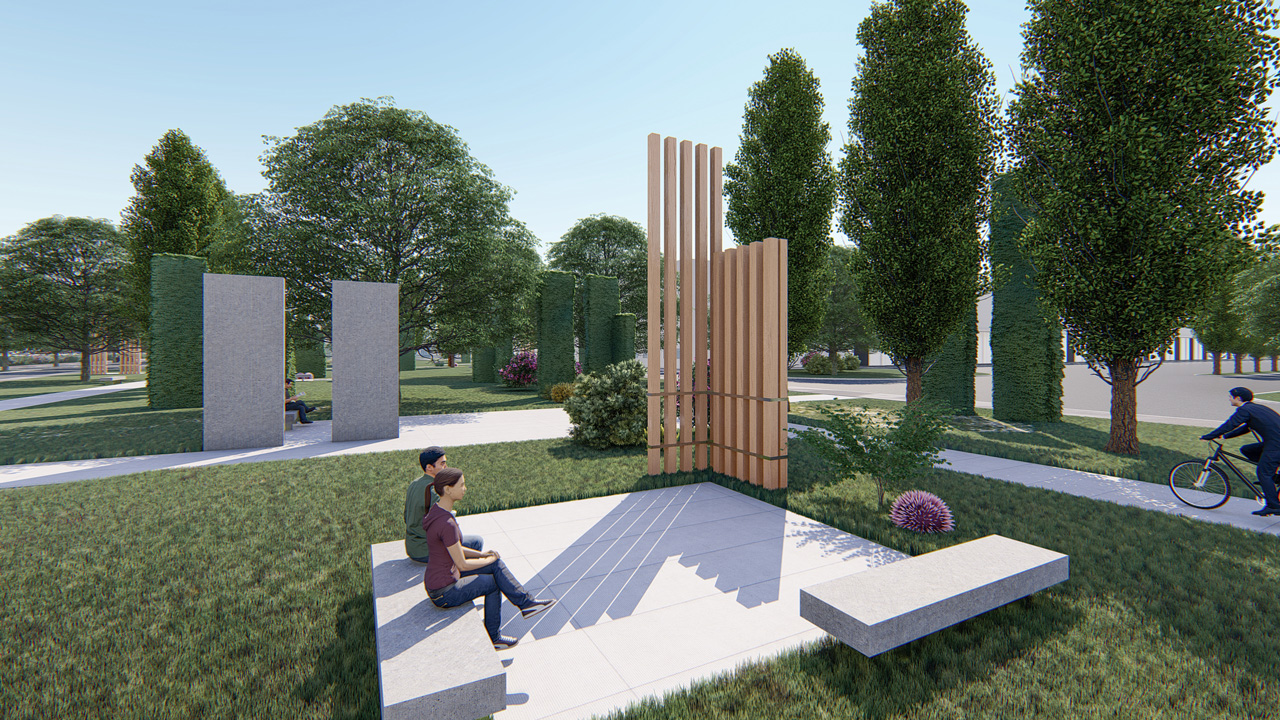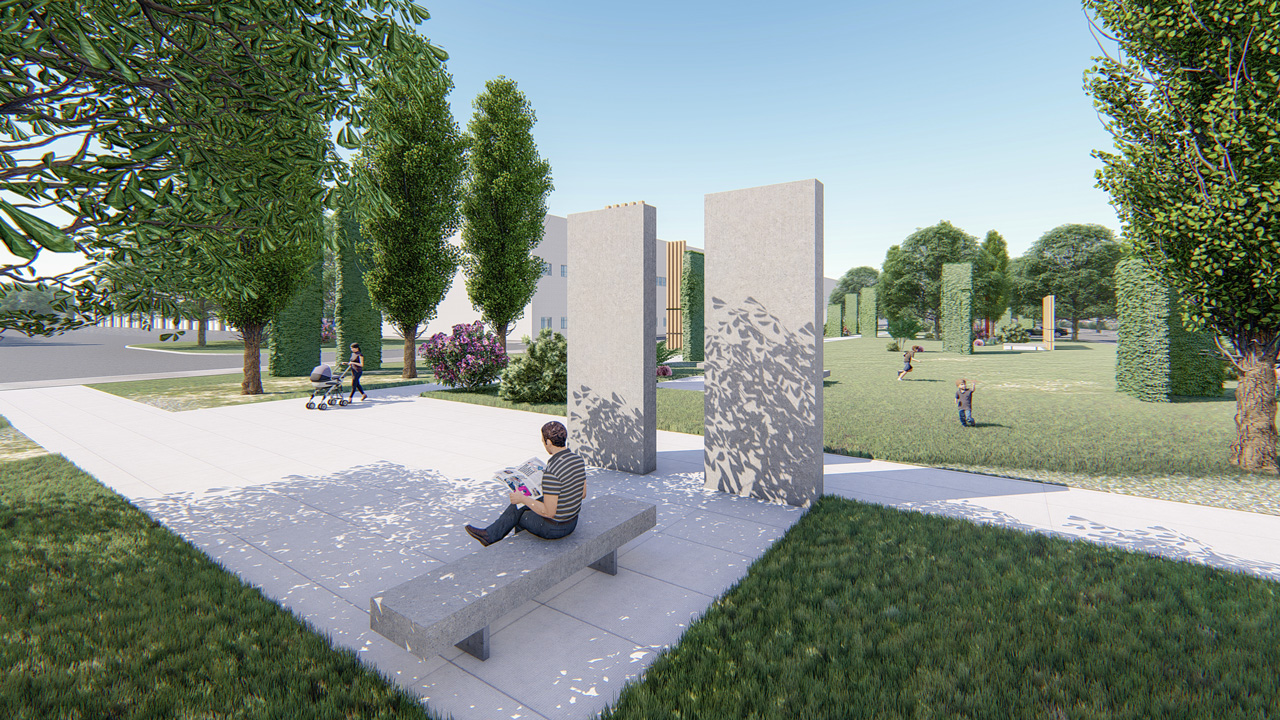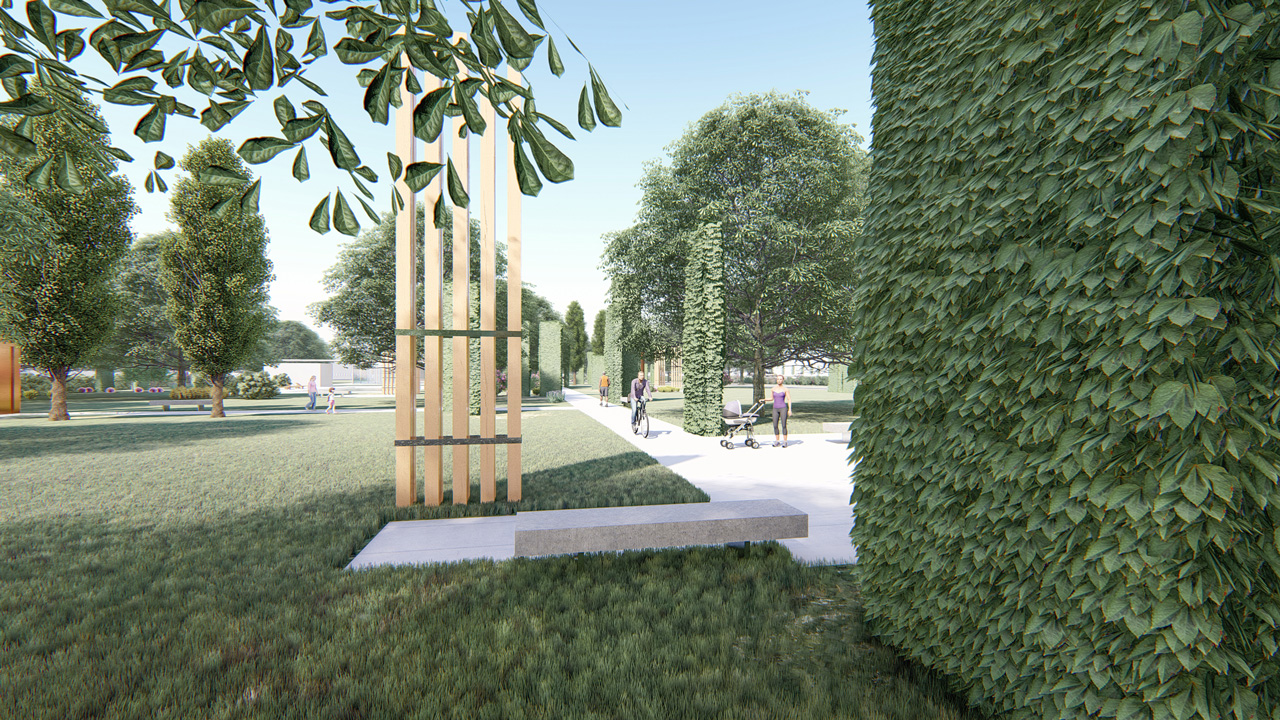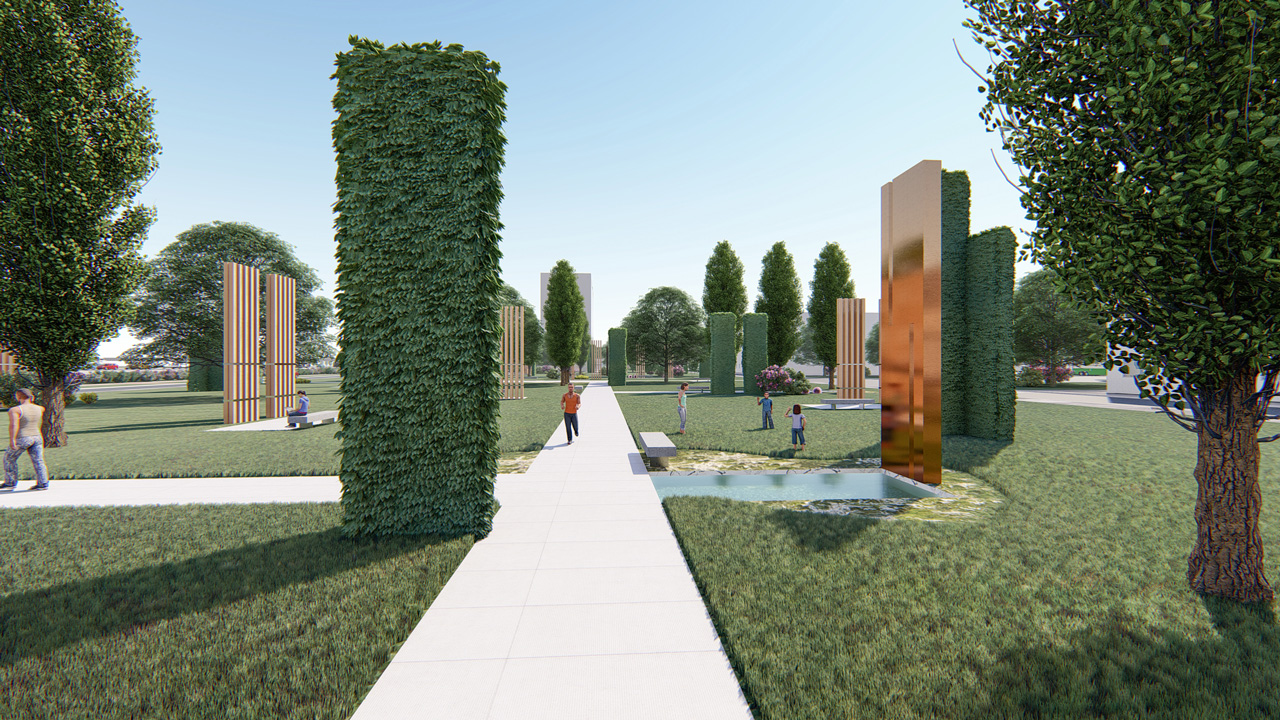 The project is focused on landscape valorization of Livraga Business Center, located next to Casalpusterlengo (LO). The area is intercluded between Milan-Bologna highway and three logistic-productive buildings. In particular, the project provides commercial and accomodation functions, connected by a park declined through artistic installations that define the landscape.
The theme of "archeology" finds reification in the transformation of the area into a sort of extensive and rich archaeological site distinguished by wings (simple and / or composed). These elements are distributed throughout the free space in front of the industrial buildings as Menhir, like the monolithic megaliths erected during the Neolithic period, linked to pagan and then religious rituals.
However, the image of the Menhir is also referenced in artistic expressions of our contemporaneity such as, for instance, the Continuous Theater by Alberto Burri, realized in Parco Sempione of Milan in 1973.
In the Livraga site, the "Menhirs", made with cement slabs, wood and "green" will be interconnected with poplars and bushes of various essences that will characterize (in all the solutions) the long free range on the side of the highway. The "green" garden is dedicated to cinetic fruction of vehicles.