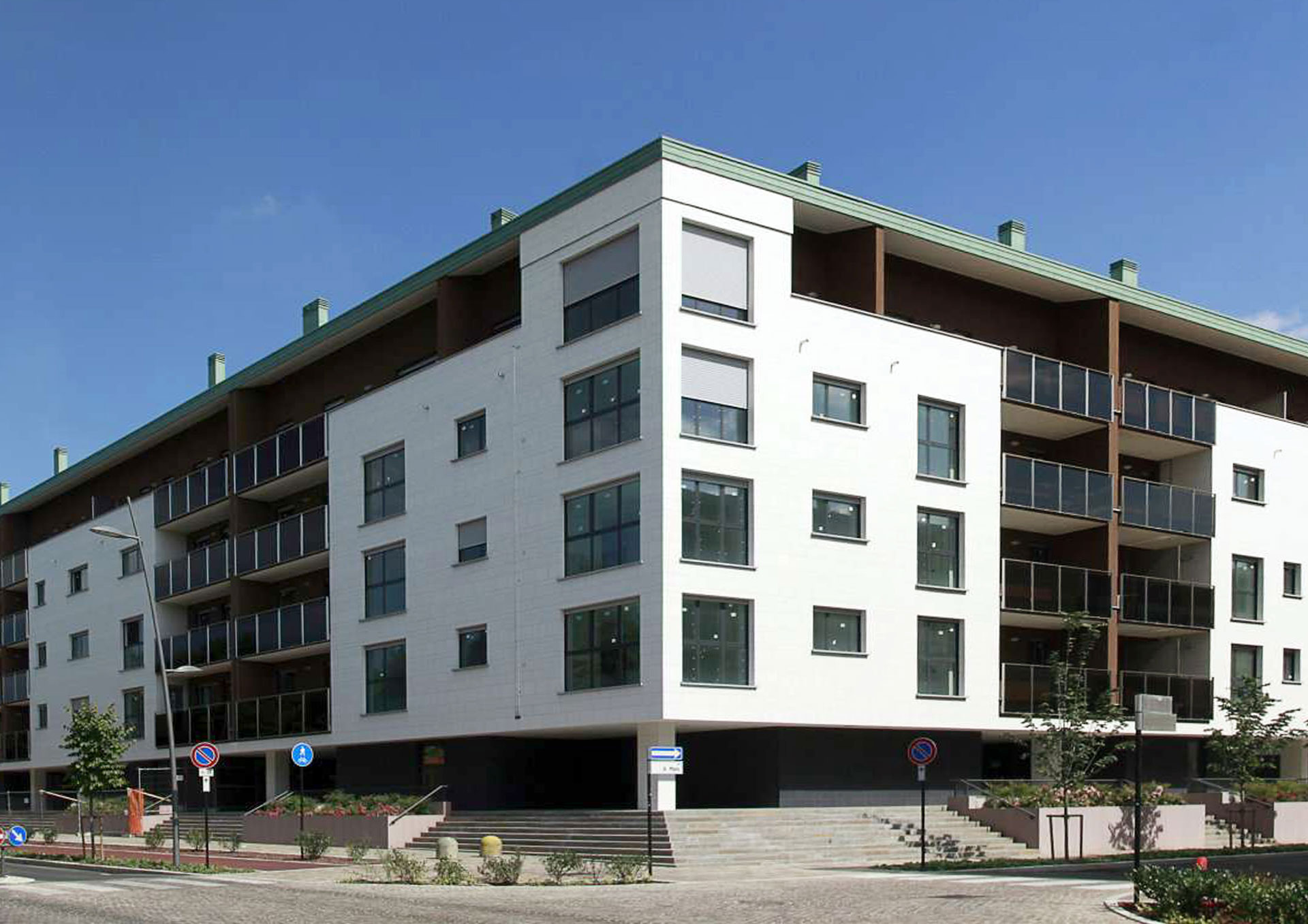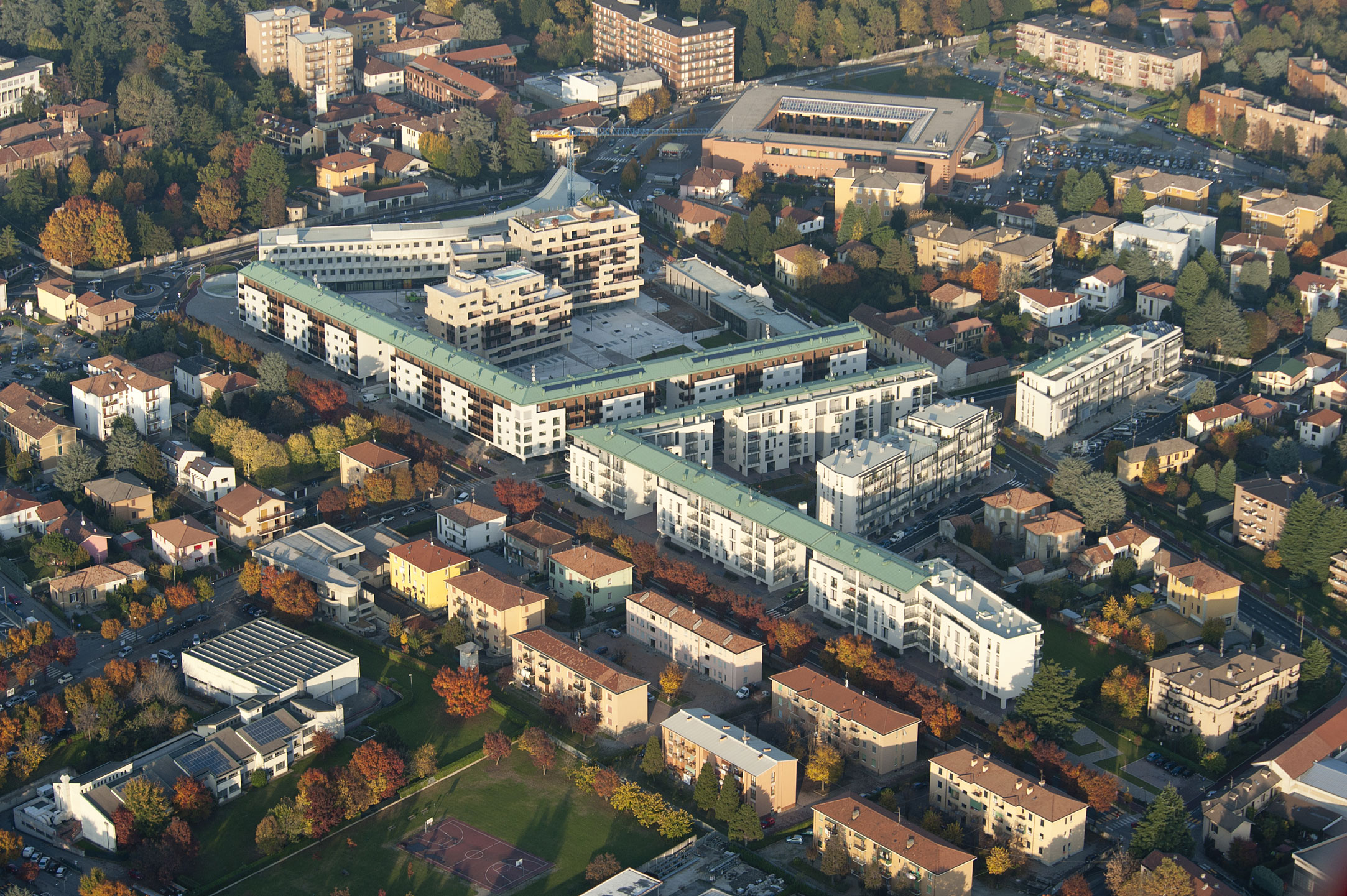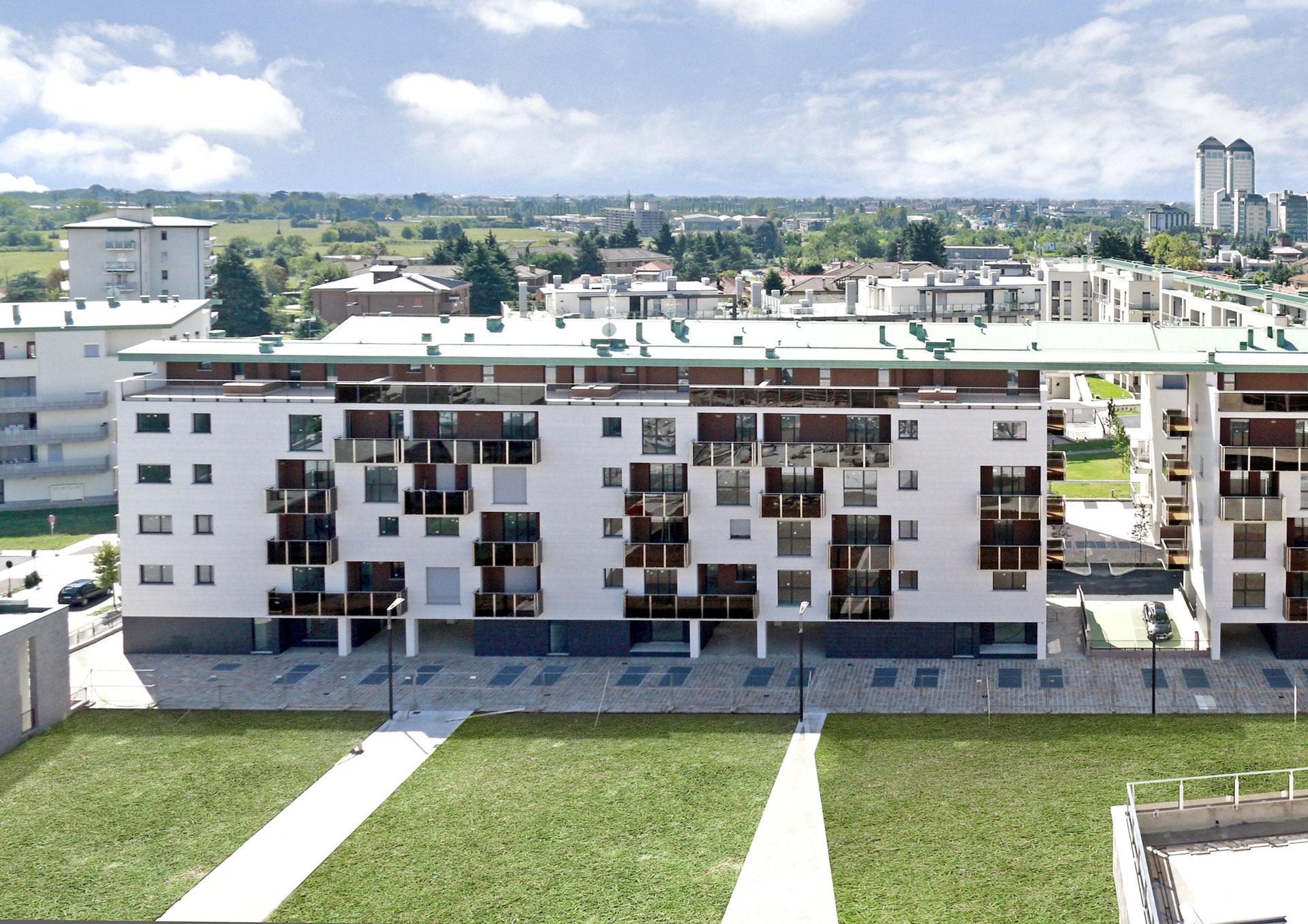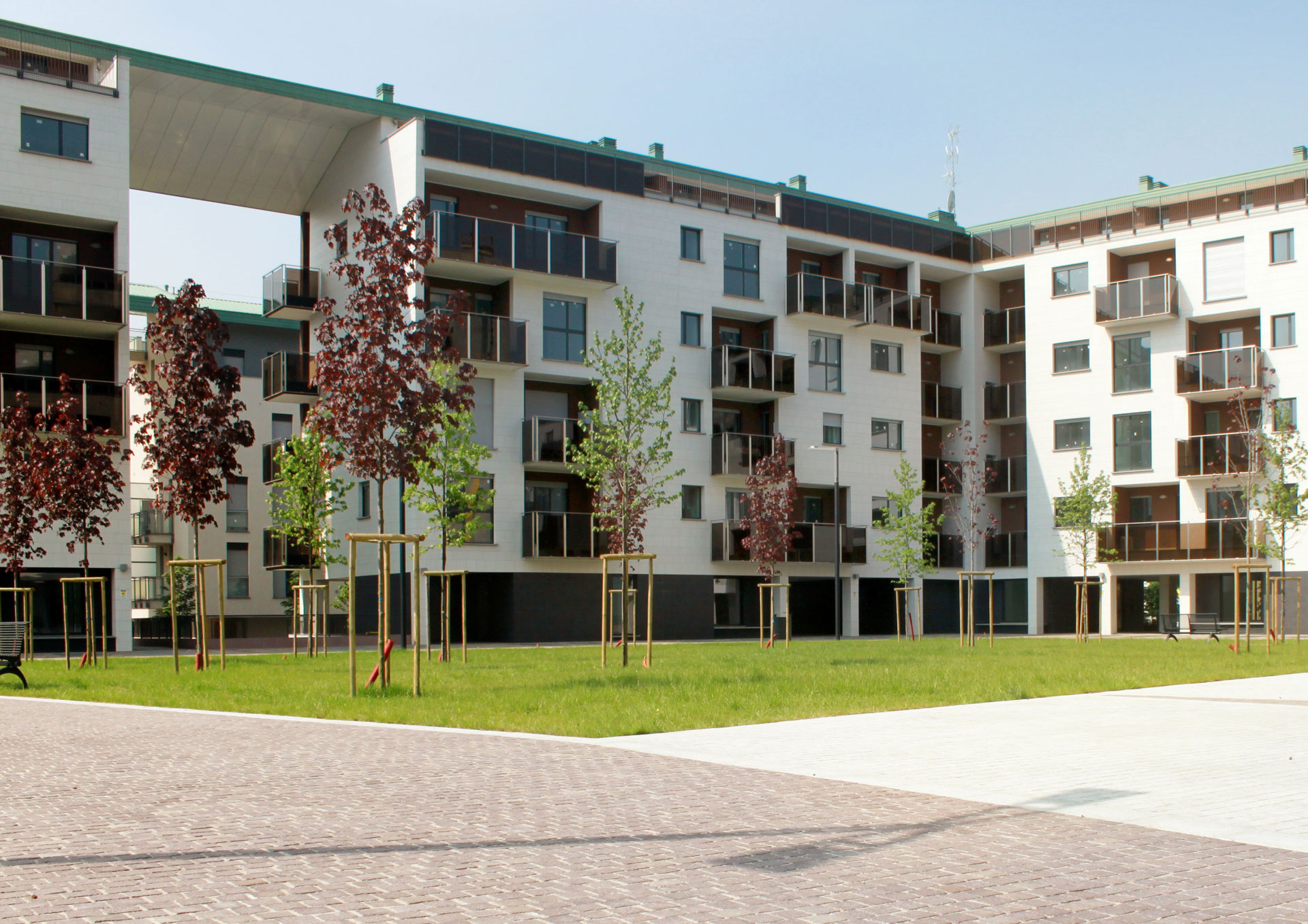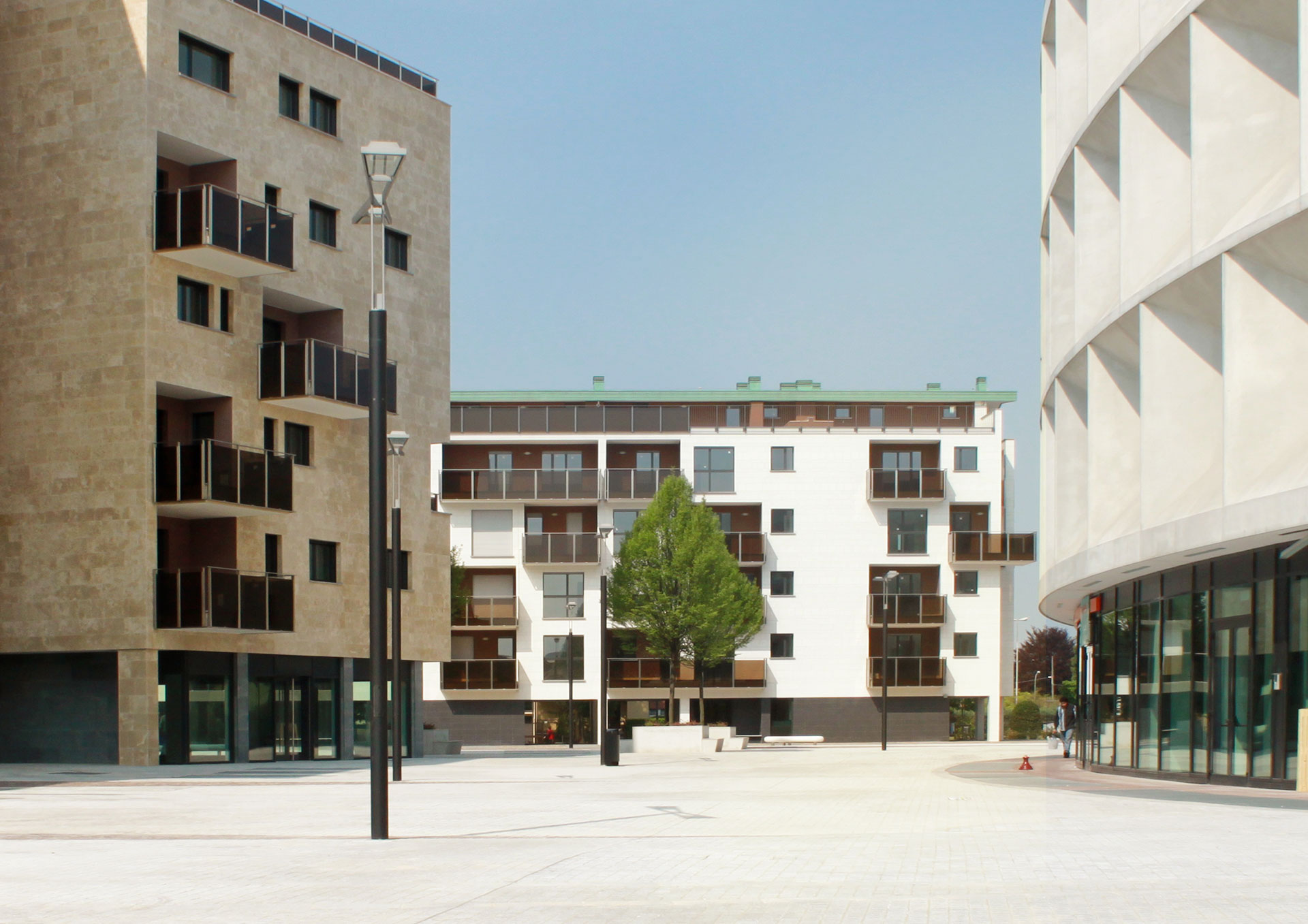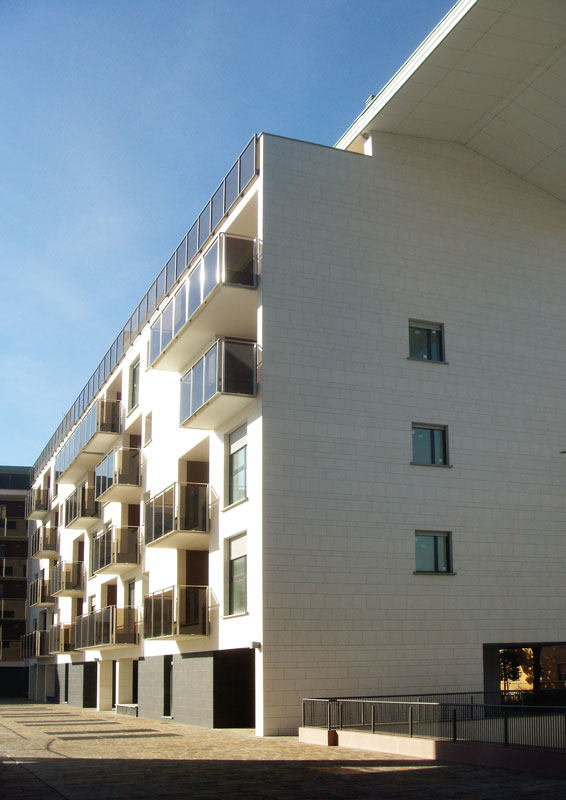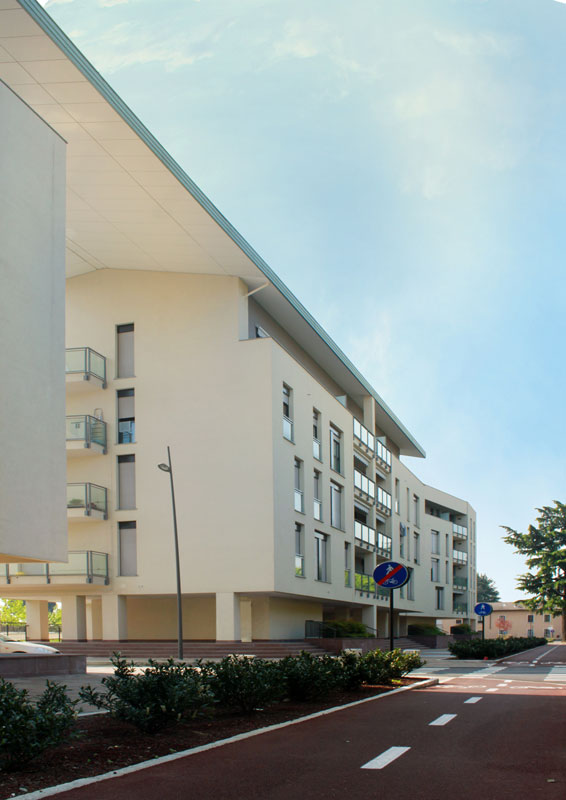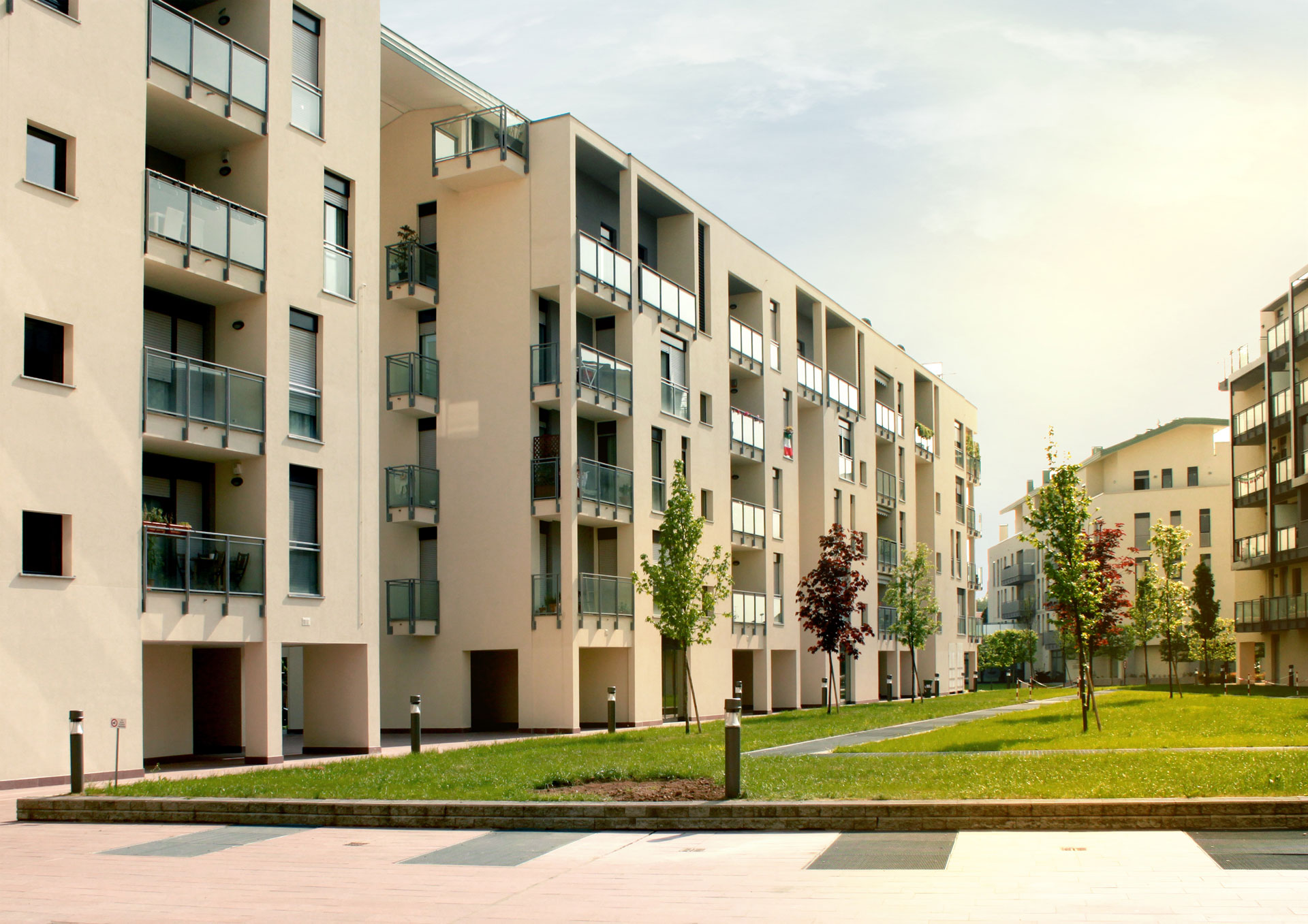 The building is along Via Risorgimento bordering west the project area, south along the road of new building that connects via Risorgimento street in Milan, and to the east, follows the geometry of the square partially planted, intended for public space . Coming in on these two fronts (the street and the garden) the building respects prescriptive alignments that define the continuity of the building curtain.
On the level of expression of the building to the theme of urban architectural continuity, made from a single continuous coverage of the buildings that run along Via Risorgimento. This cover defines the main horizontal elements, in compliance with the maximum heights and sorts the outlines of the buildings that define the continuity of the building curtain, that are identified in the system of continuous and uniform coverage of independent volumes.
A system of steps, punctuated by pools of green, absorbs the height dif¬ferences present along Via Risorgimento and the way of new construction, providing access to buildings and pedestrian permeability to public spaces or public use. The continuity between the public space or public use is also favored by the system of the atria, structured in blocks blocks upon which the building, so that the plan can be crossed by pedestrians atria / pilotis buildings.
The pedestrian access to the residences is uniform with respect to the main directions of access (Via Risorgimento and Via Milano) as well as the roads, and where possible without height differences to overcome, but instead where necessary through the construction of ramps in compliance. The vehicle entrance to the basement garage is obtained using a linear ramp open to the south of the area.