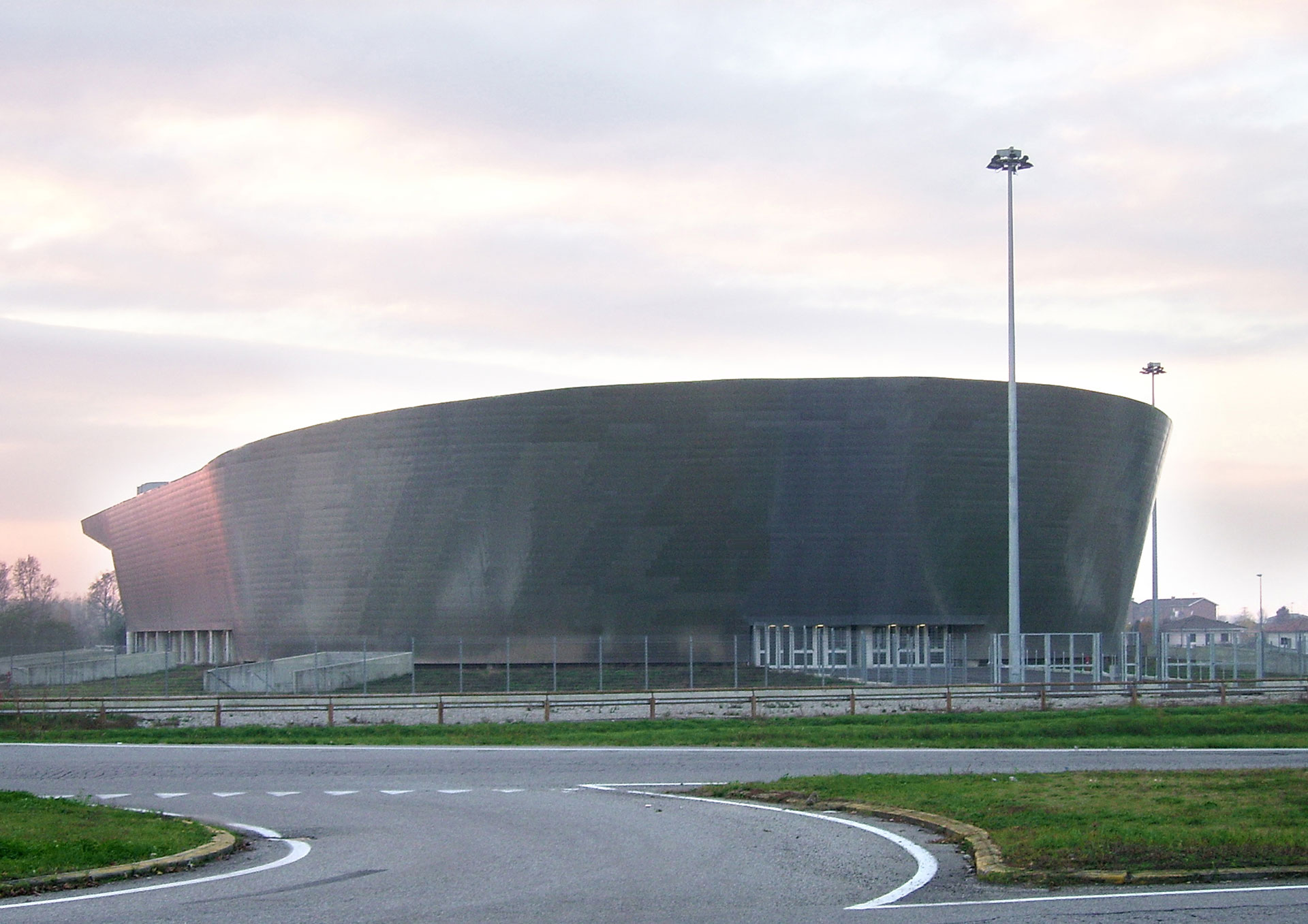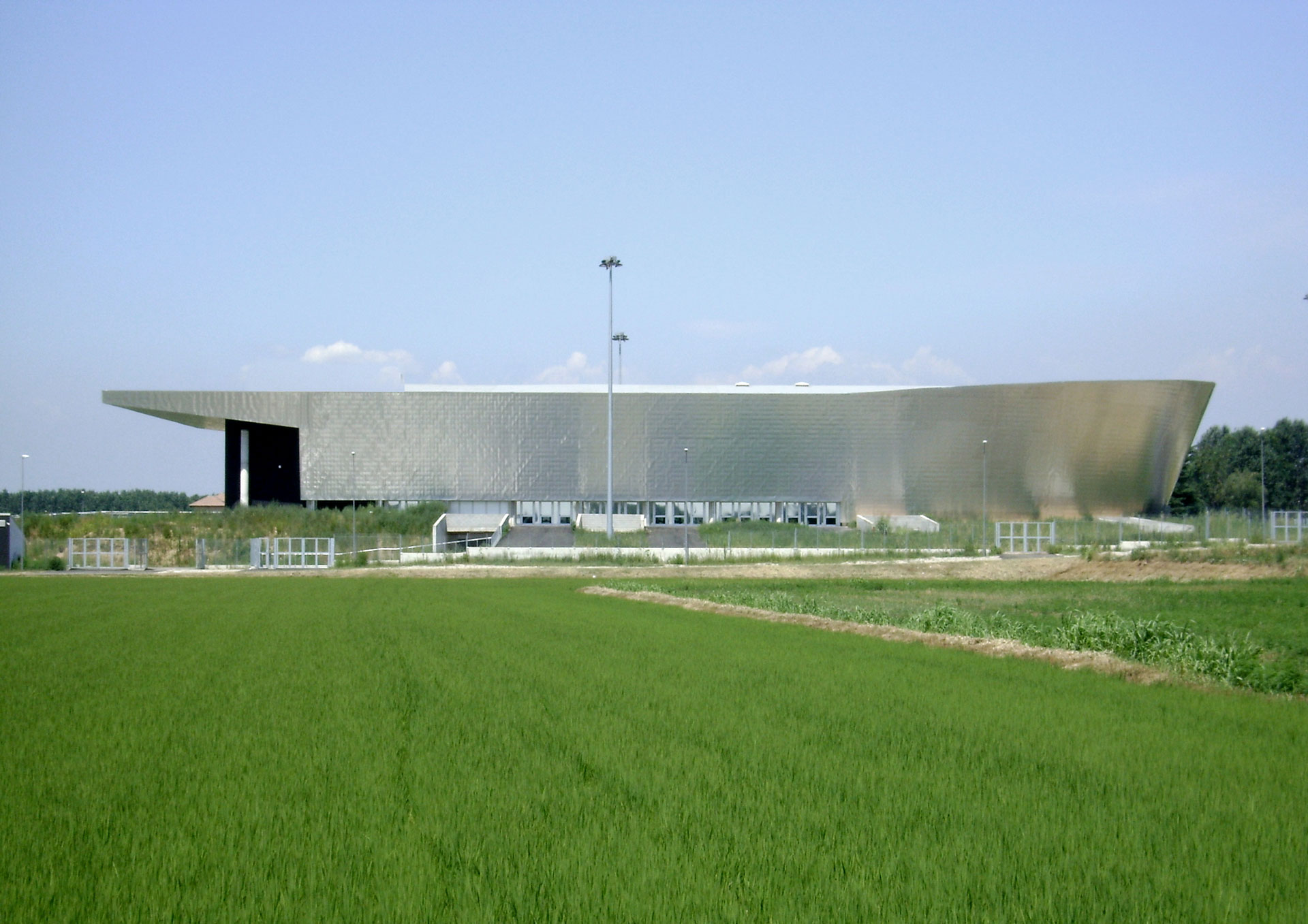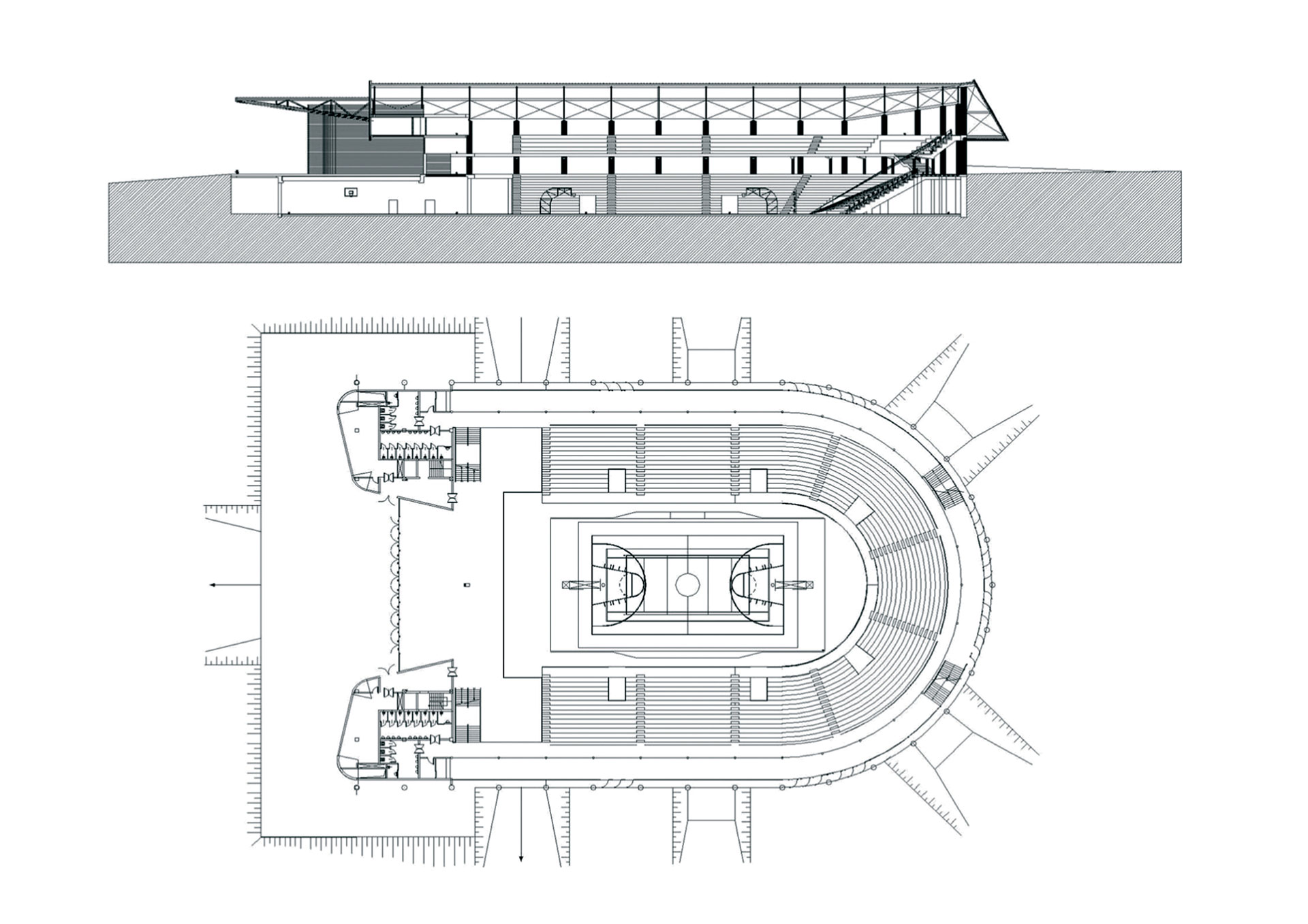 The structure, as well as expressing the collective intrinsic value represented by the interaction between space and public building, is clear evidence of their identity new benchmark for social activities in the city.
The Palazzetto is structured to accommodate demonstrations to sportive character of different types and is able to fulfill its function with great flexibility in the use, as happens for example for the gym and support services mainly intended for daily use by the institutes school of the city, or for spaces for the Sports Associations Vigevano (two gyms and new offices). The Palace formal¬ly emerges with an auditorium for "horseshoe" stretched, then open to one side in order to ensure maximum operational flexibility: the playground, tightly wrapped from the stands, it can coexist with ' area for the shows and called straddle between the stands and gym, allowing those occasions maximum visibility and capacity of the public.
In its overall configuration it is sized to accommodate the Palace during nor¬mal sporting events around 4,800 spectators, which can be increased up to about 6,000 in the case of different activities (meetings, concerts, etc.) Where it is proposed to fit the public on the parterre, which has sufficient size to allow for meetings at an international level of volleyball, basketball, tennis and boxing.