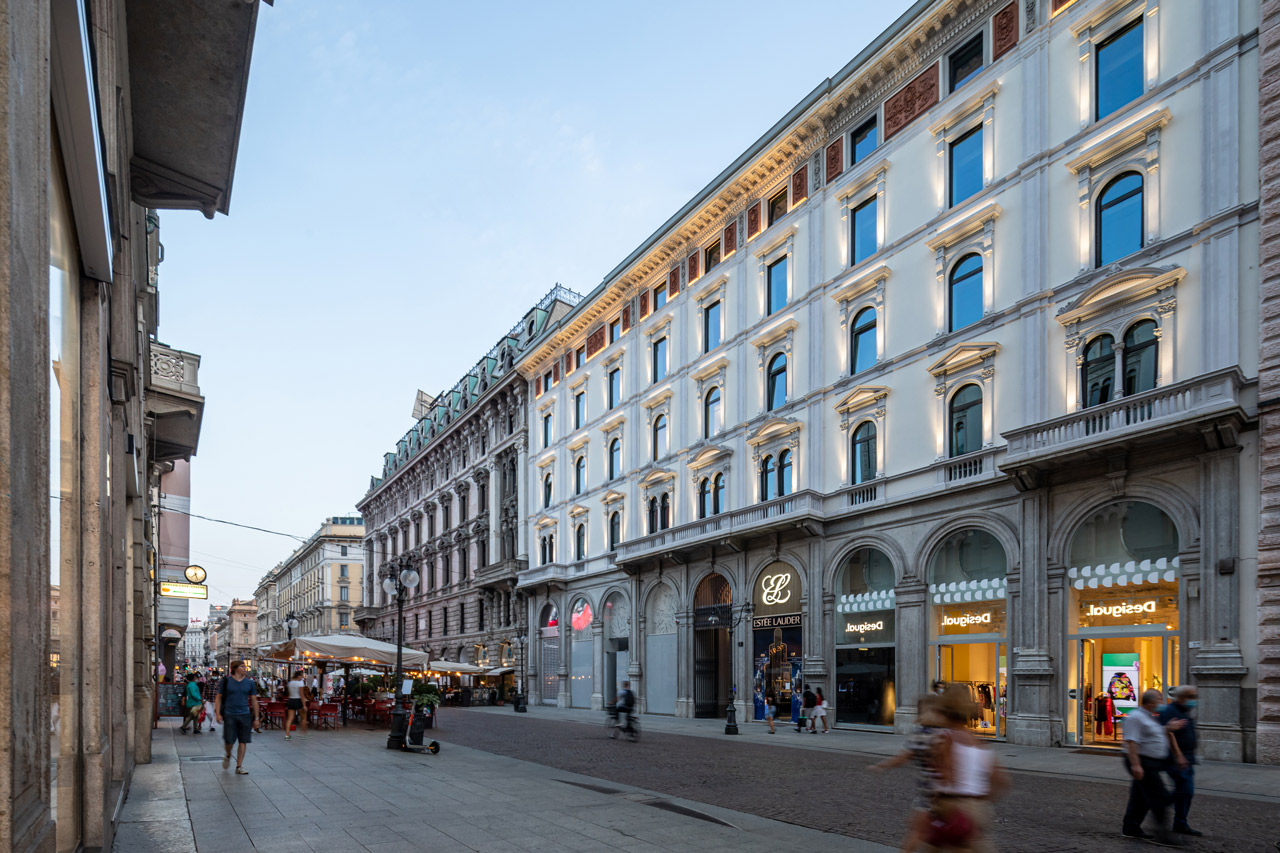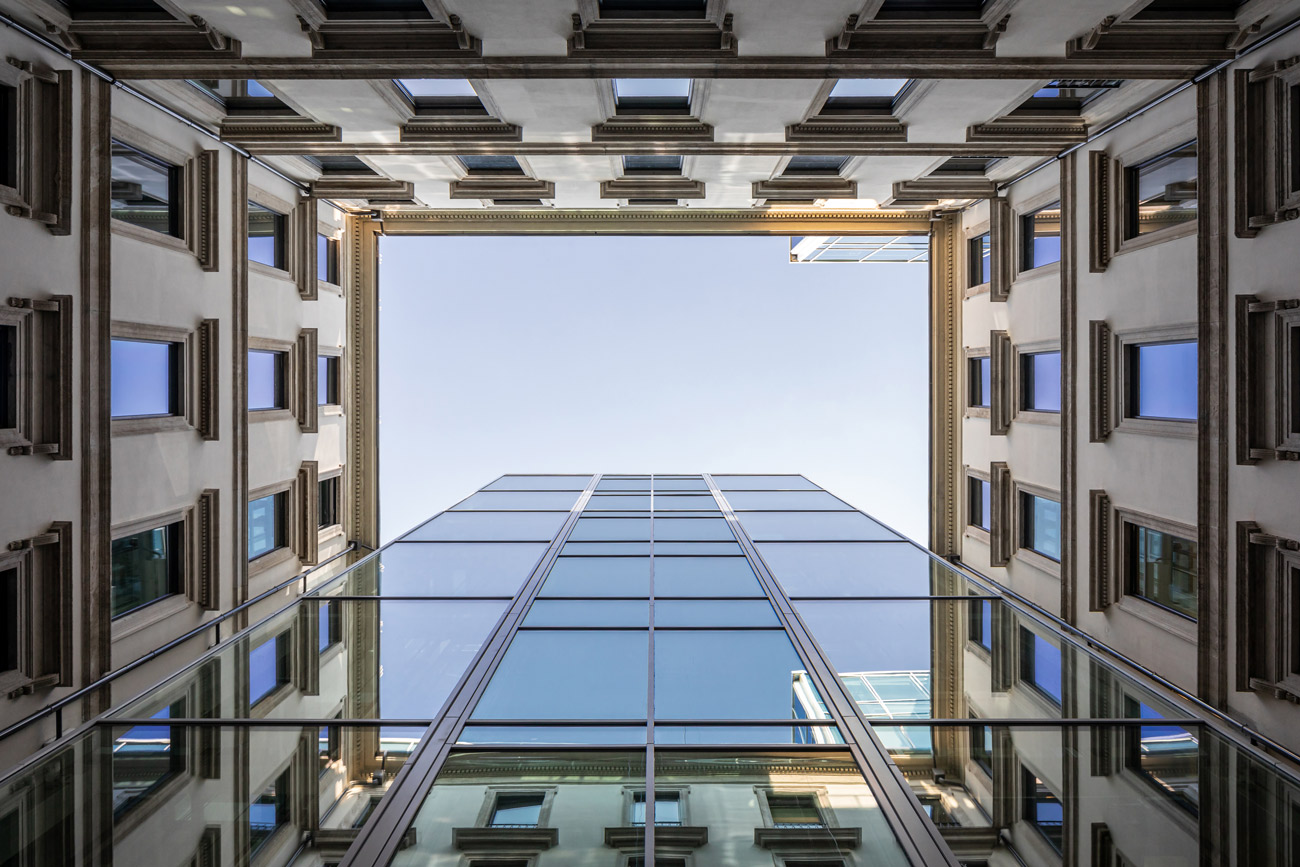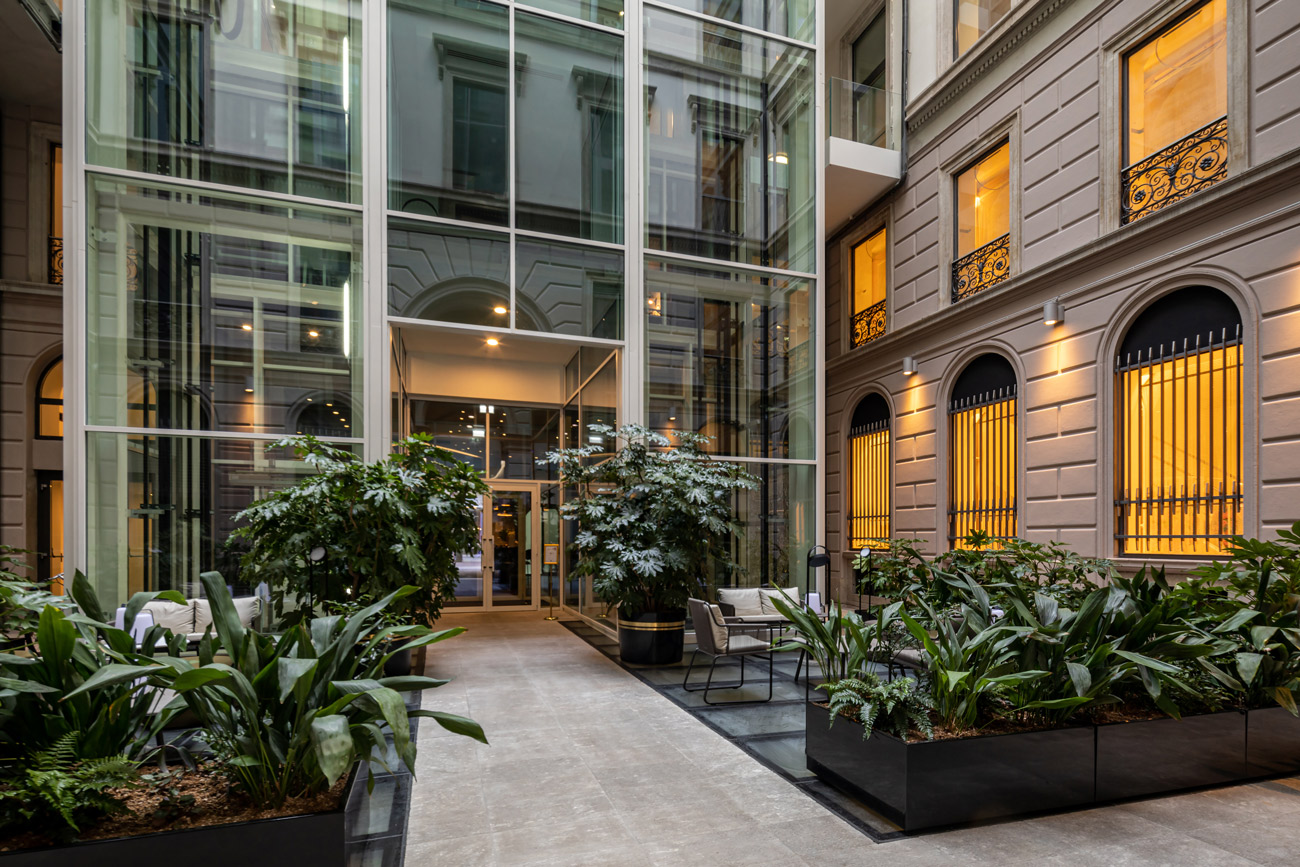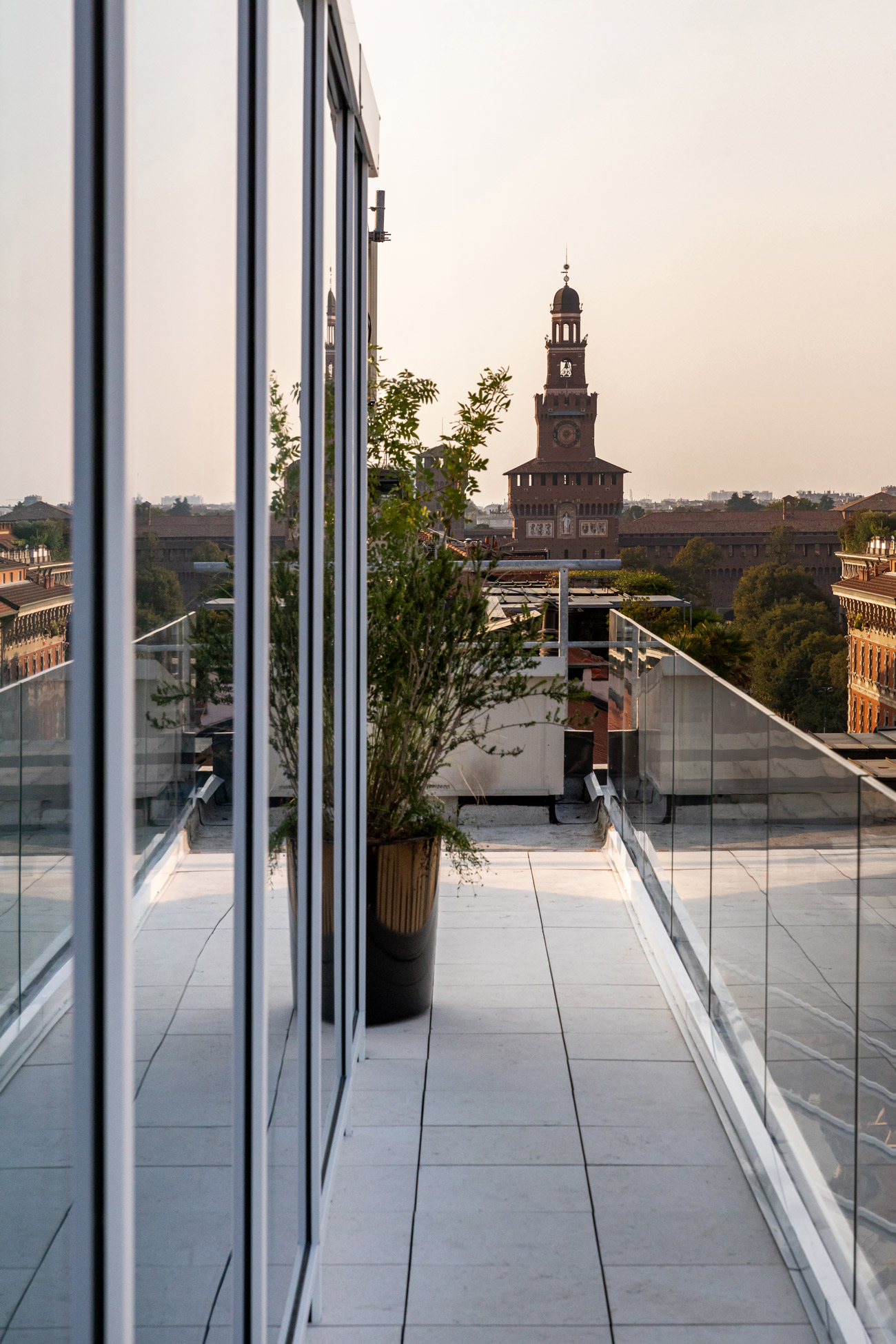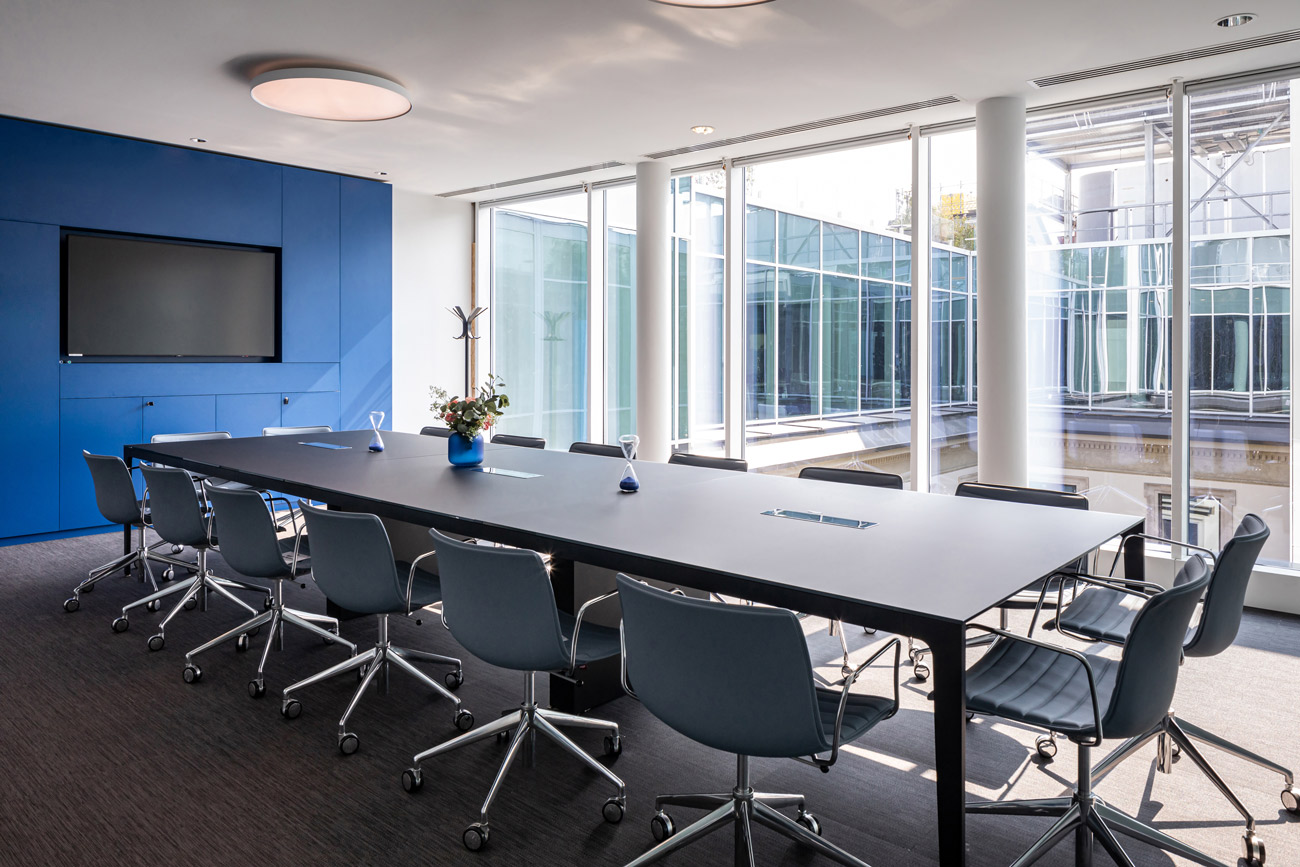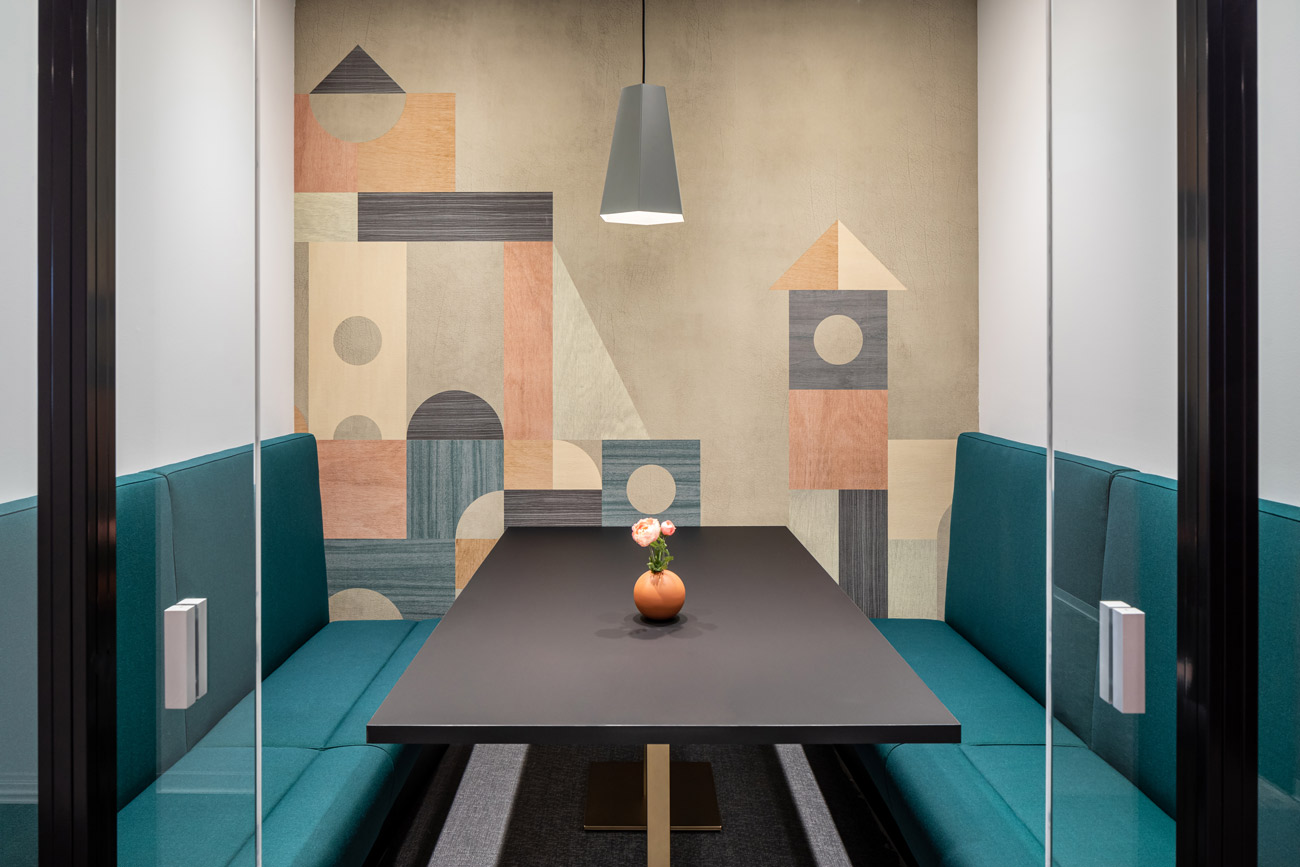 The project deals with the restoration of an 1890's building. It is based in one of the most relevant road axes connecting Castello Sforzesco to the Duomo.
The theme is focused on the relation between two parts of the building: on the one hand, there is the historical building, deeply changed during XX century; on the other one we can find the new project, deployed as a volumetric extension of the old one. The transformation regards important figurative aspects concerning the architectural and urban level (for instance the rhythm and the color of the facade), even though they needed to be adapted to current standards (elevators).
The strategy of tranformation complies with the historic stratification. It is expressed firstly from the relation with Via Dante and the restoration of original color and secondly by innovating its function and the final destination: it will be a relevant Coworking
The architectonic definition of the new volume is identified by steel and glass structure, an iconic image of our contemporaneity grafted onto the original volume - particularly involving the court space and the sixth level.
The system unveils also the underground level through the transparent floor of the court, located in partial replacement of the old one. The distribution system is guaranteed by two elevators, also located into the court. The project provides new office spaces and representative rooms characterized by contemporary language and materials. The top levels are composed of light structures, that respect and increase the historic value of the building and Via Dante.