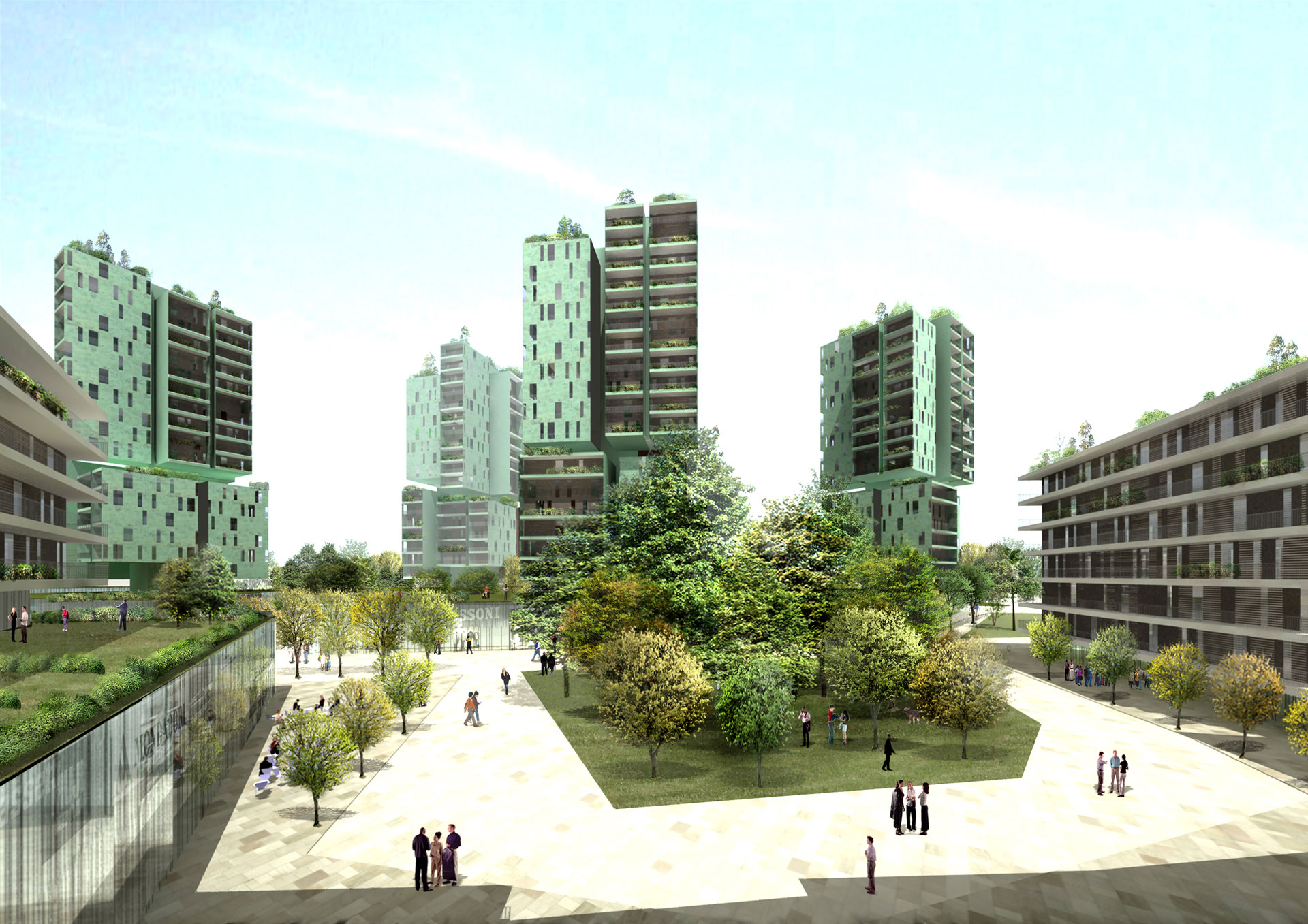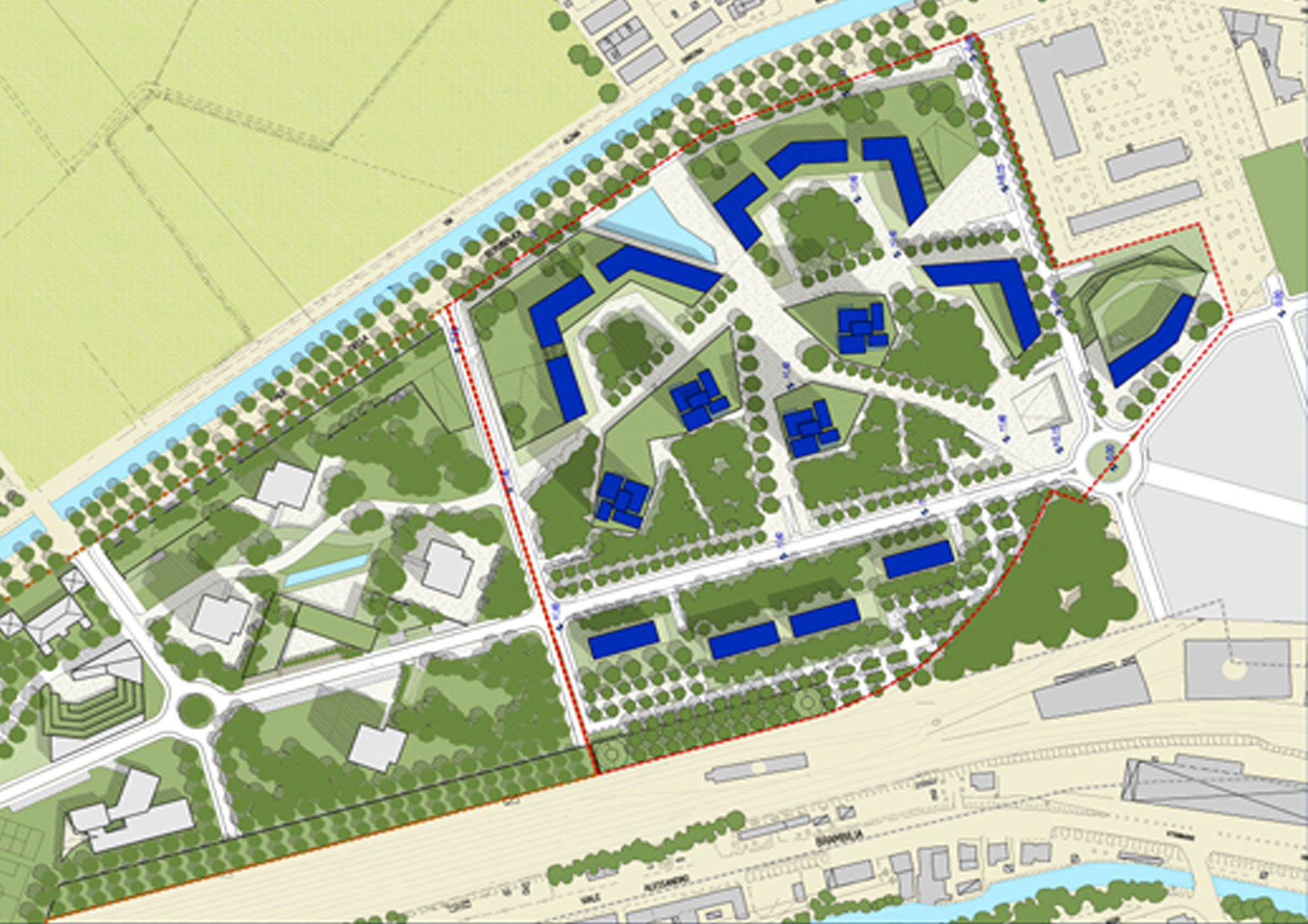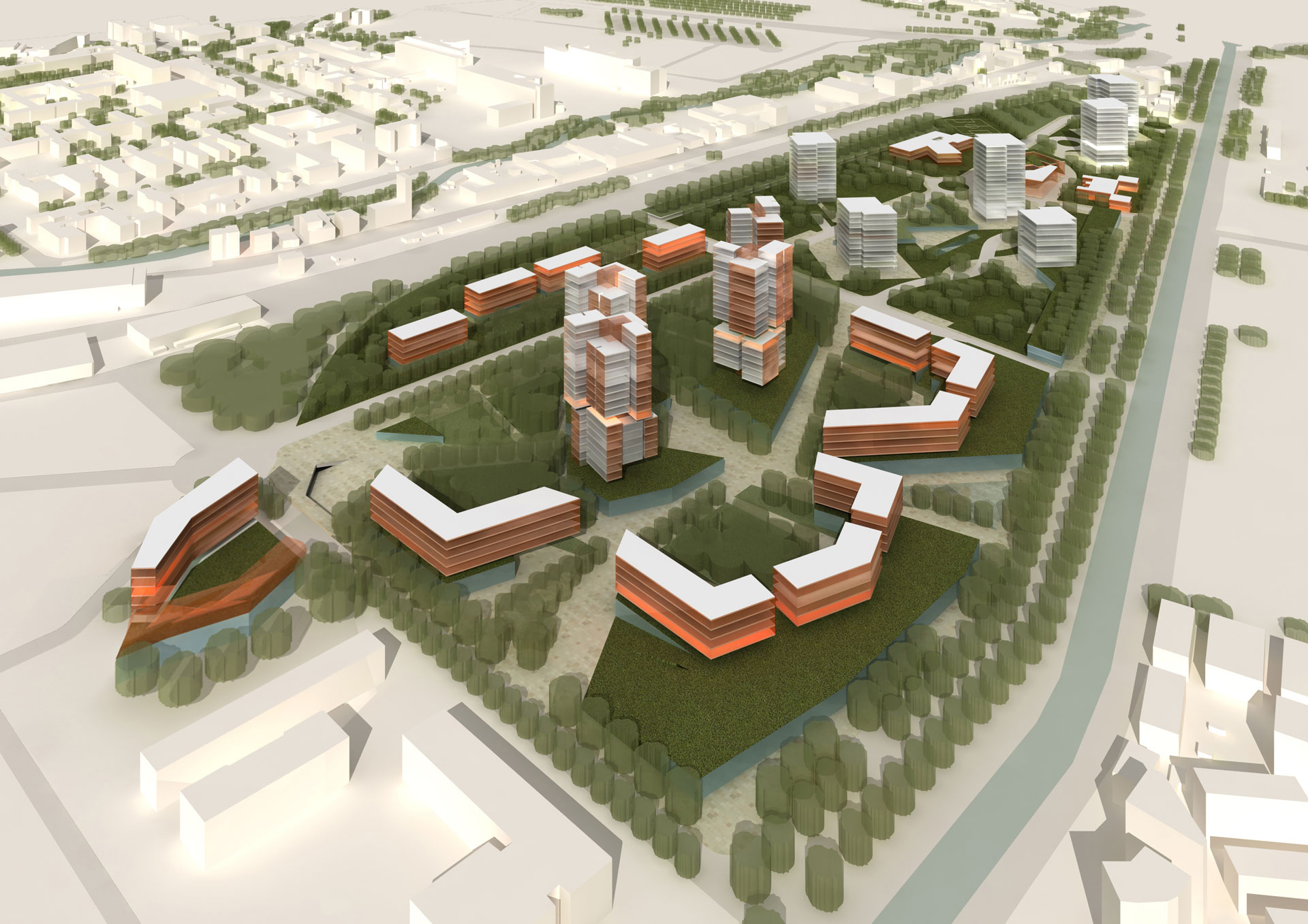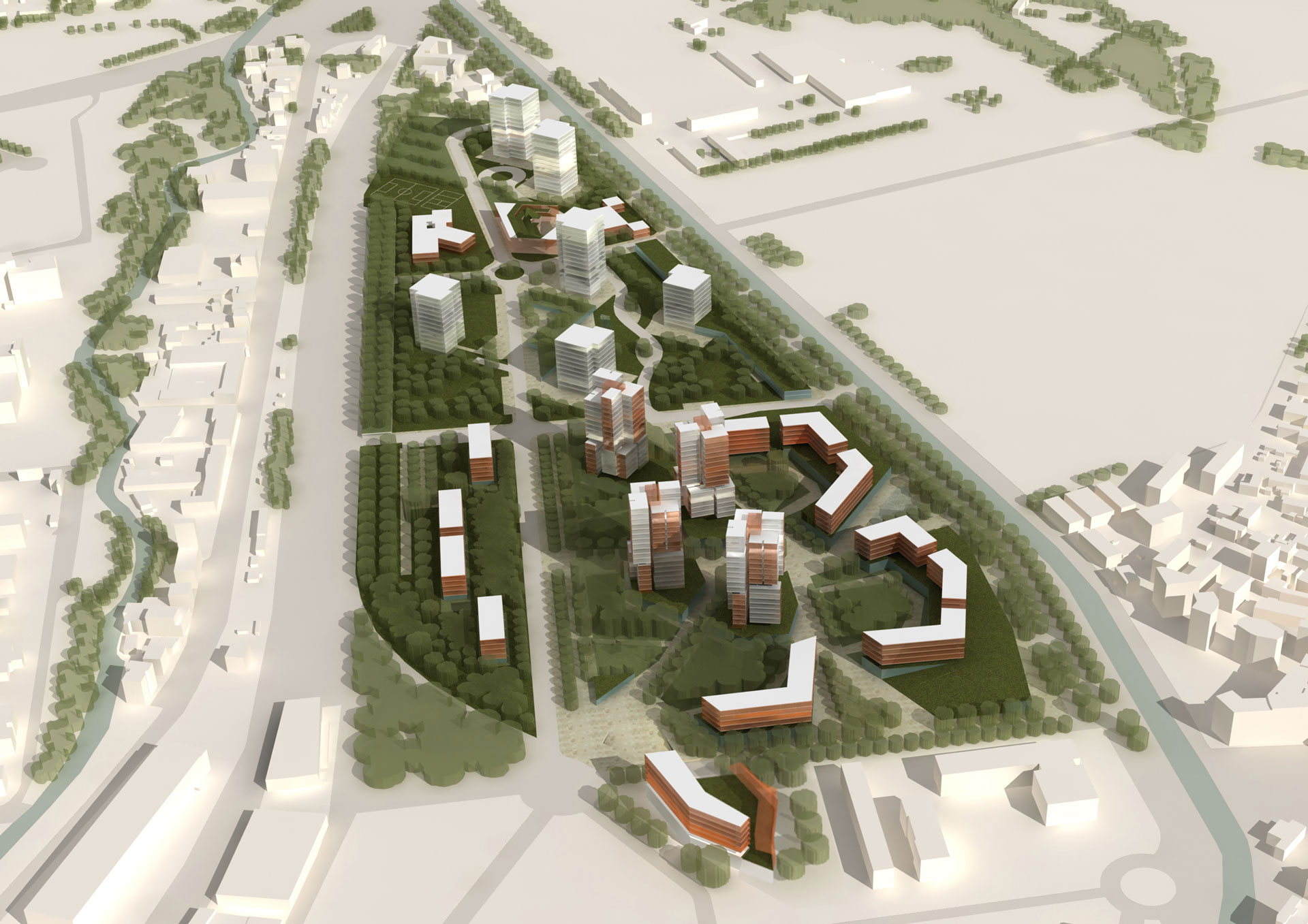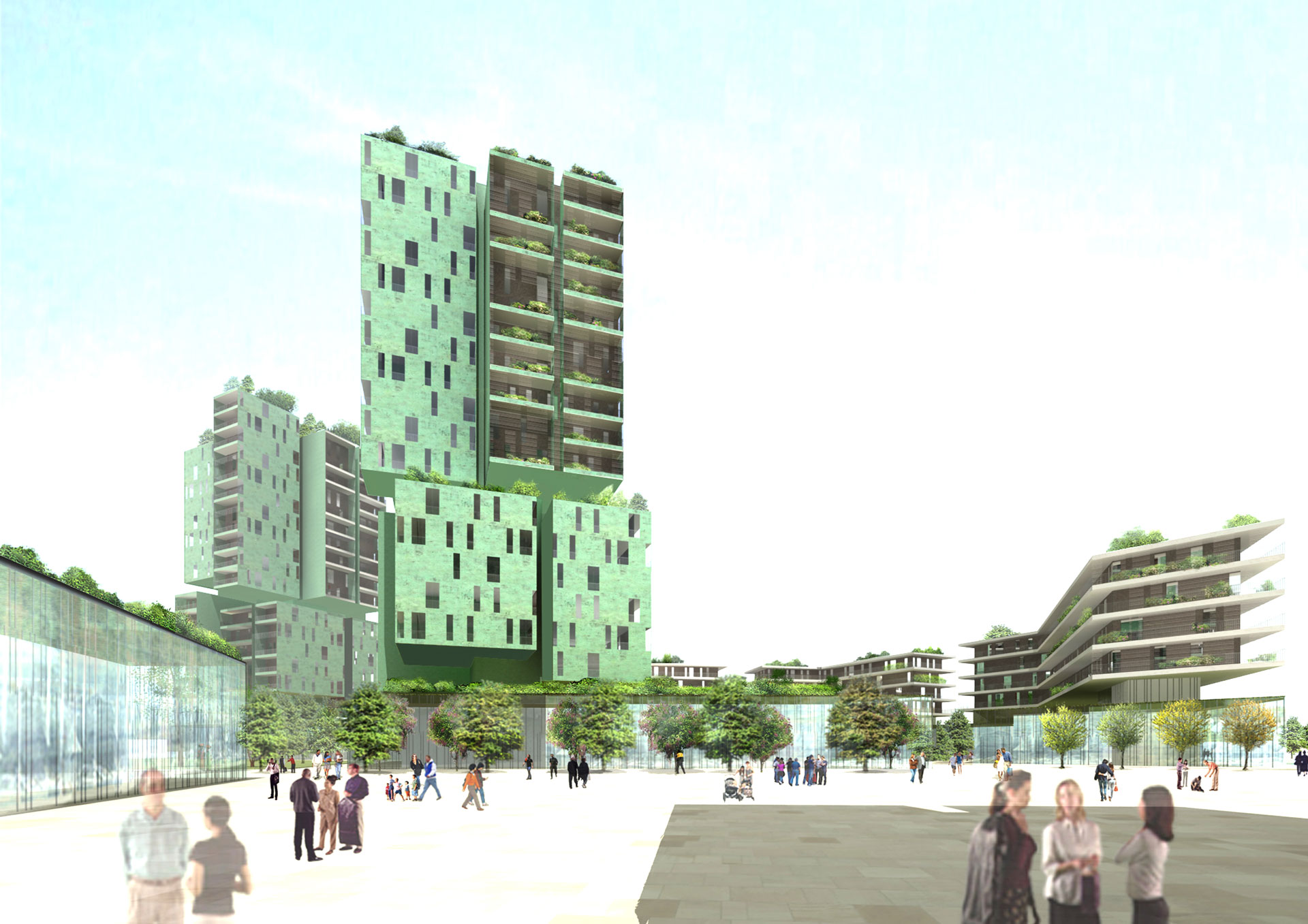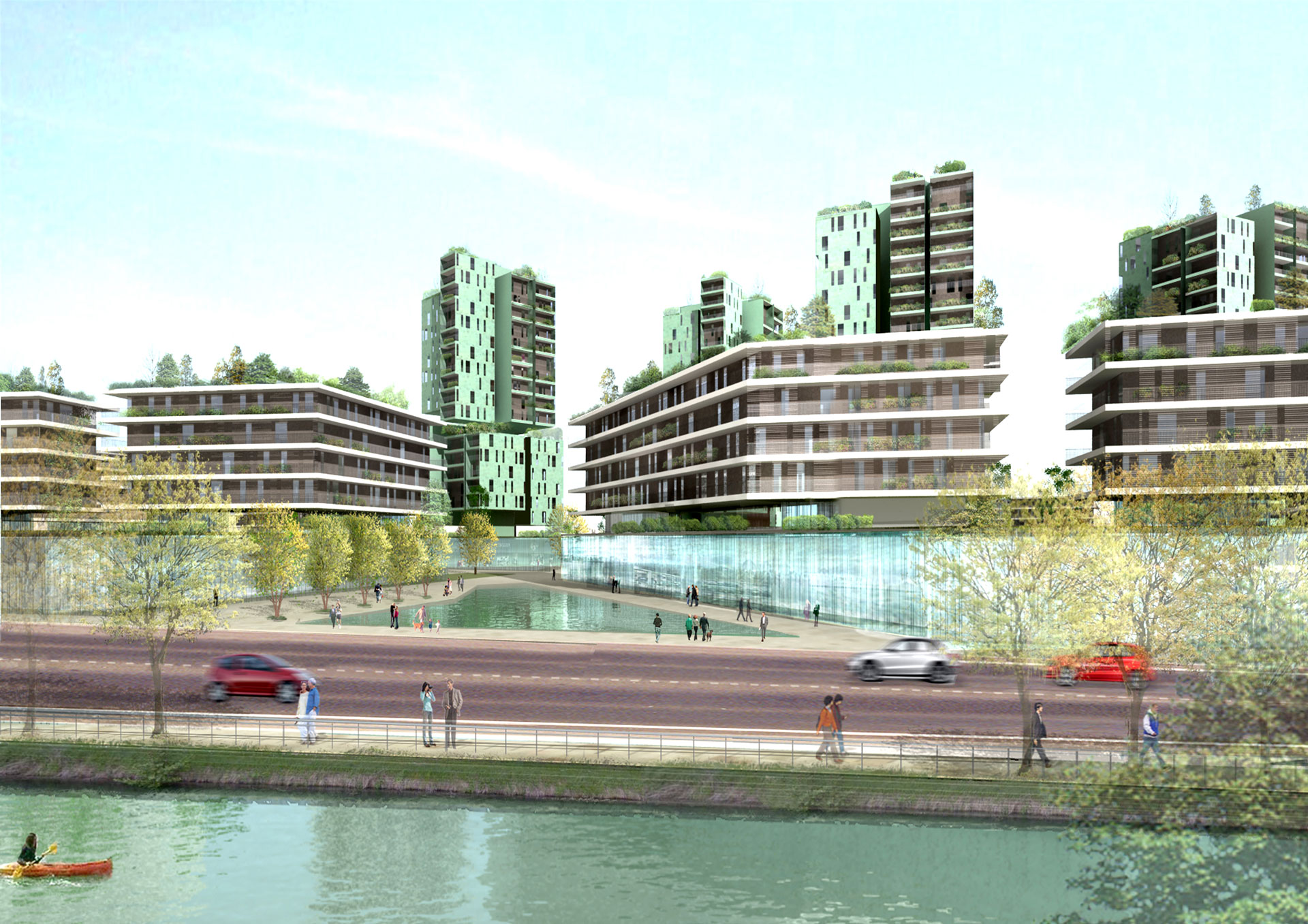 The Ex- Area Necchi revamping project is characterized by some distinctive principals:
- enhance the Lungo Naviglio (Naviglio Side) both from a landscape and functional point of view;
- build a highly receptive city area whose aim is to generate an important open and collective space system;
- set up an environmental context, based on a considerable presence of steps and on a public pedestrian space spur;
- design an urban morphology in step with the surrounding city and through its four storey buildings, designed following an horizontal scheme, which converge to a centralized structure of four towers of about 15 storeys each;
- provide the area and the city with a vital "Multifunctional Center " for youngsters and music lovers.
These principles are develop in the project through a residential network of lined building which design vast courts and open gardens along a mainly pedestrian system of squares and promenades , which runs from south-east/north-west in parallel with the Naviglio, whose epicentre is a vast square, marked by four building towers.
A large square overlooking the Naviglio , characterized by a huge fish-pond which recalls a dock, and connects the Naviglio Side and the central square.
In the south block (Ex Lingotto), near the police headquarters, is located a public multi-functional centre, where the " Casa della Musica" ( formed by the auditorium, recording rooms, rehearsal rooms, library- newspaper library, cyber space), is integrated with a commercial structure and a university college.