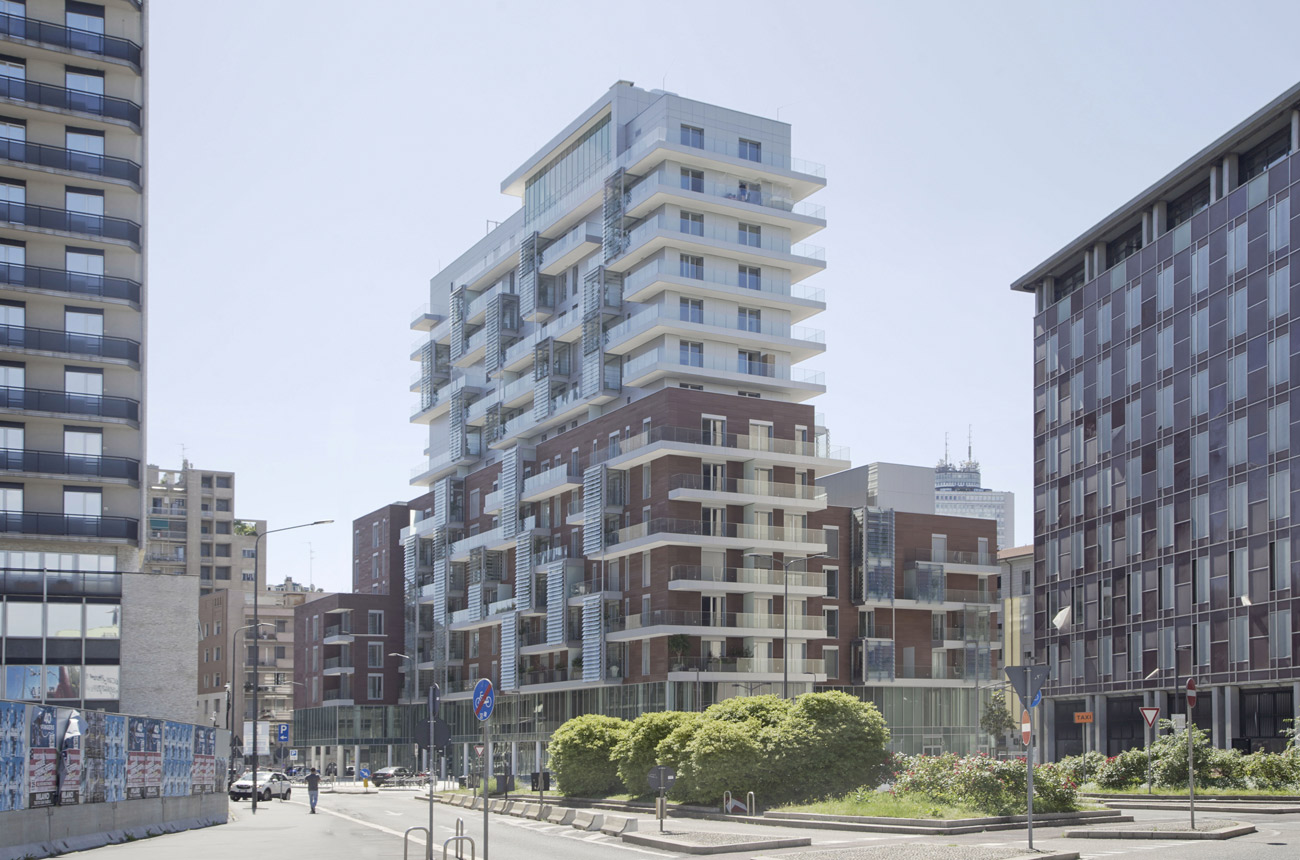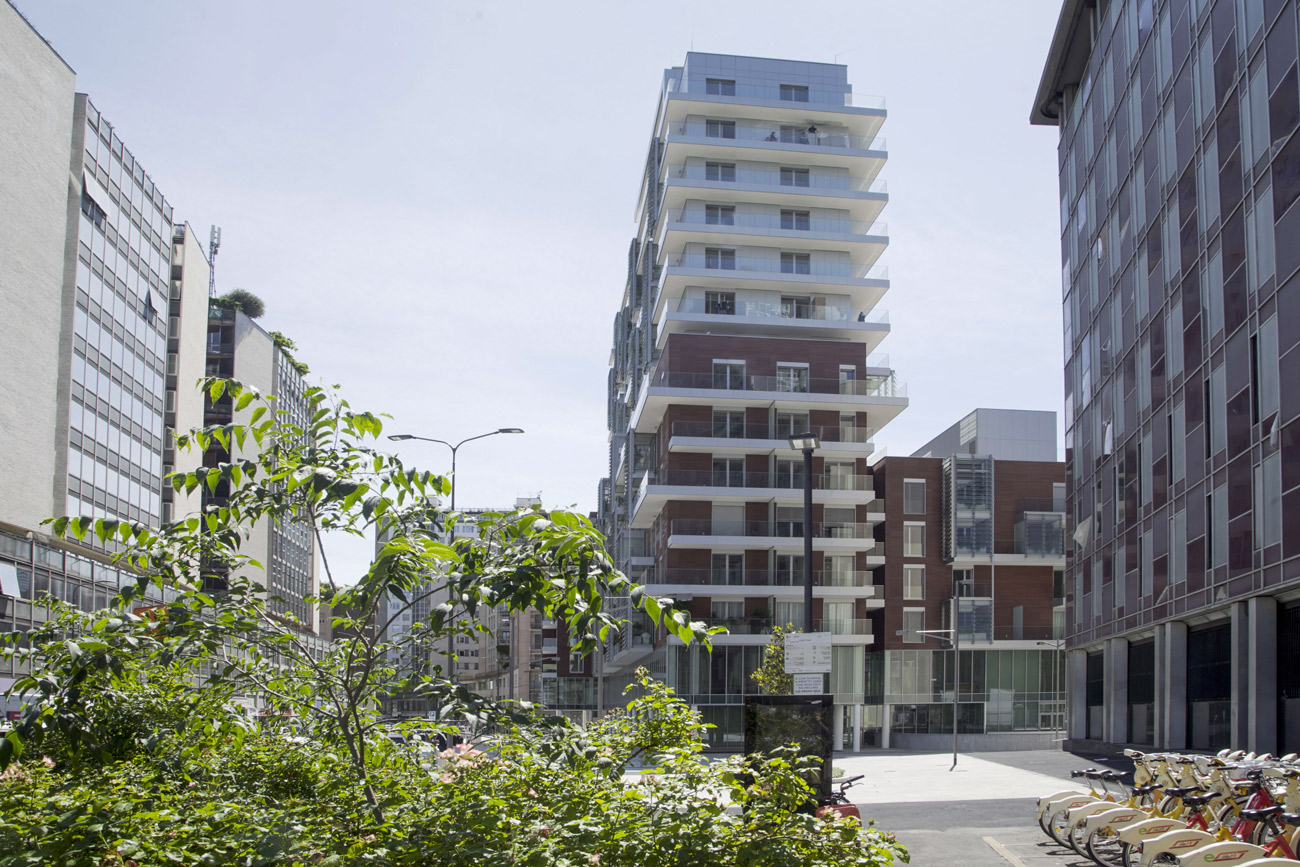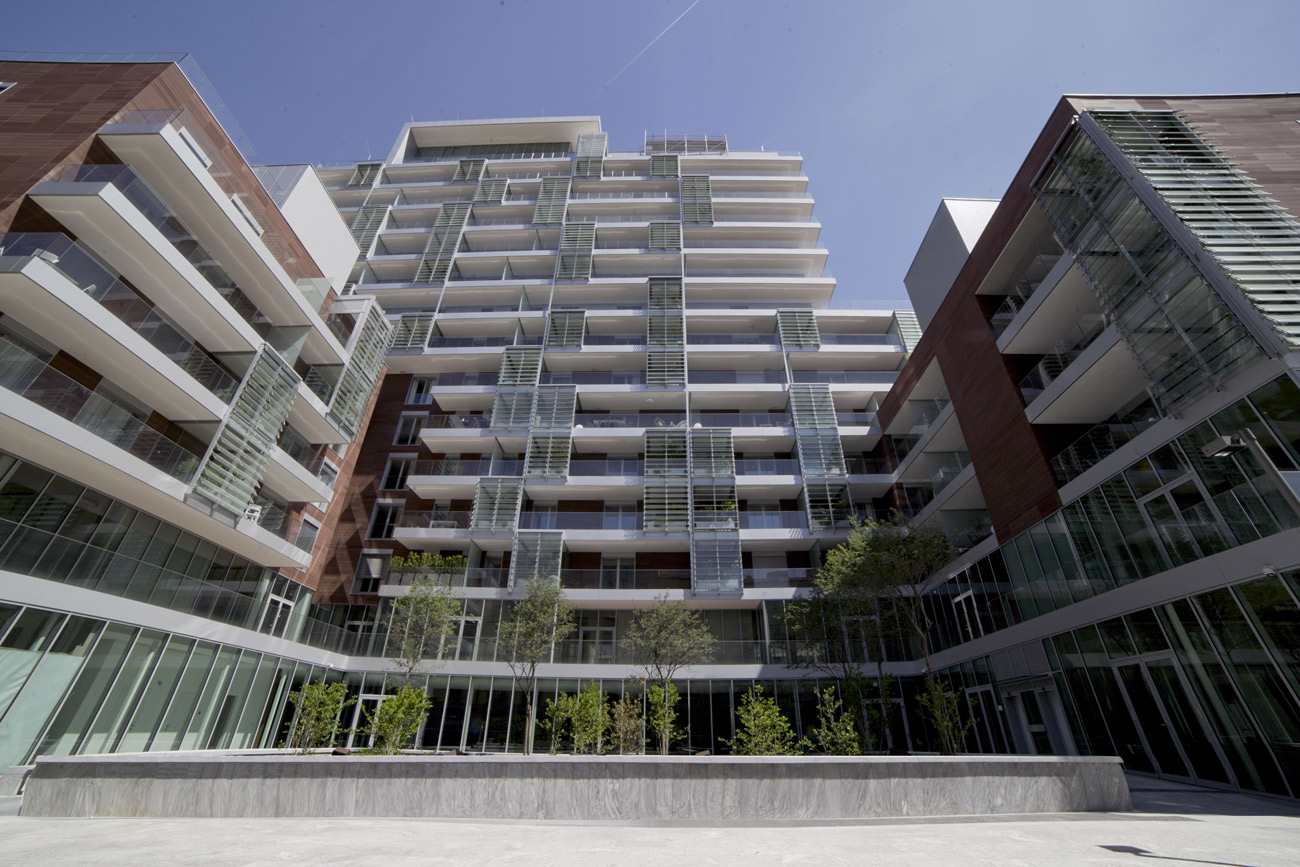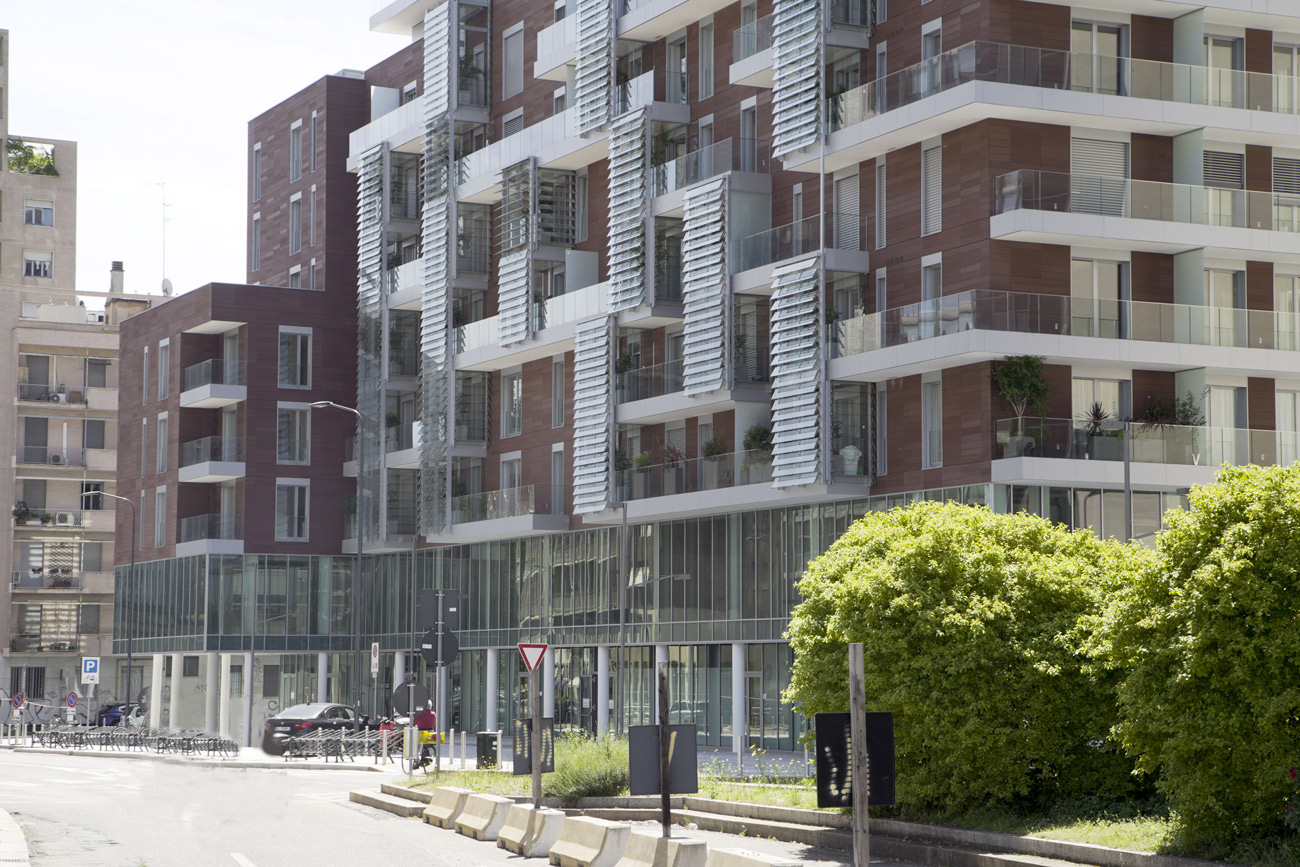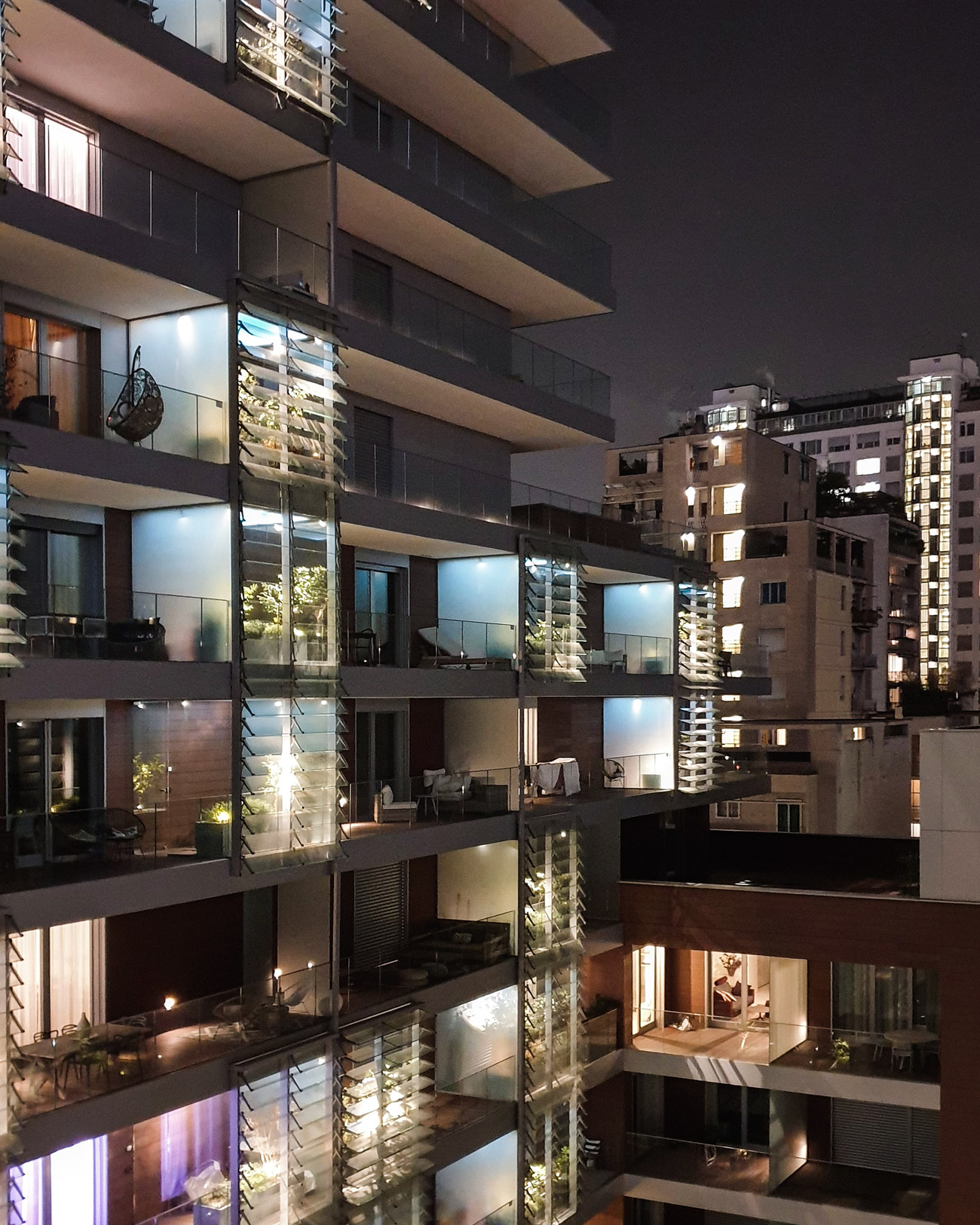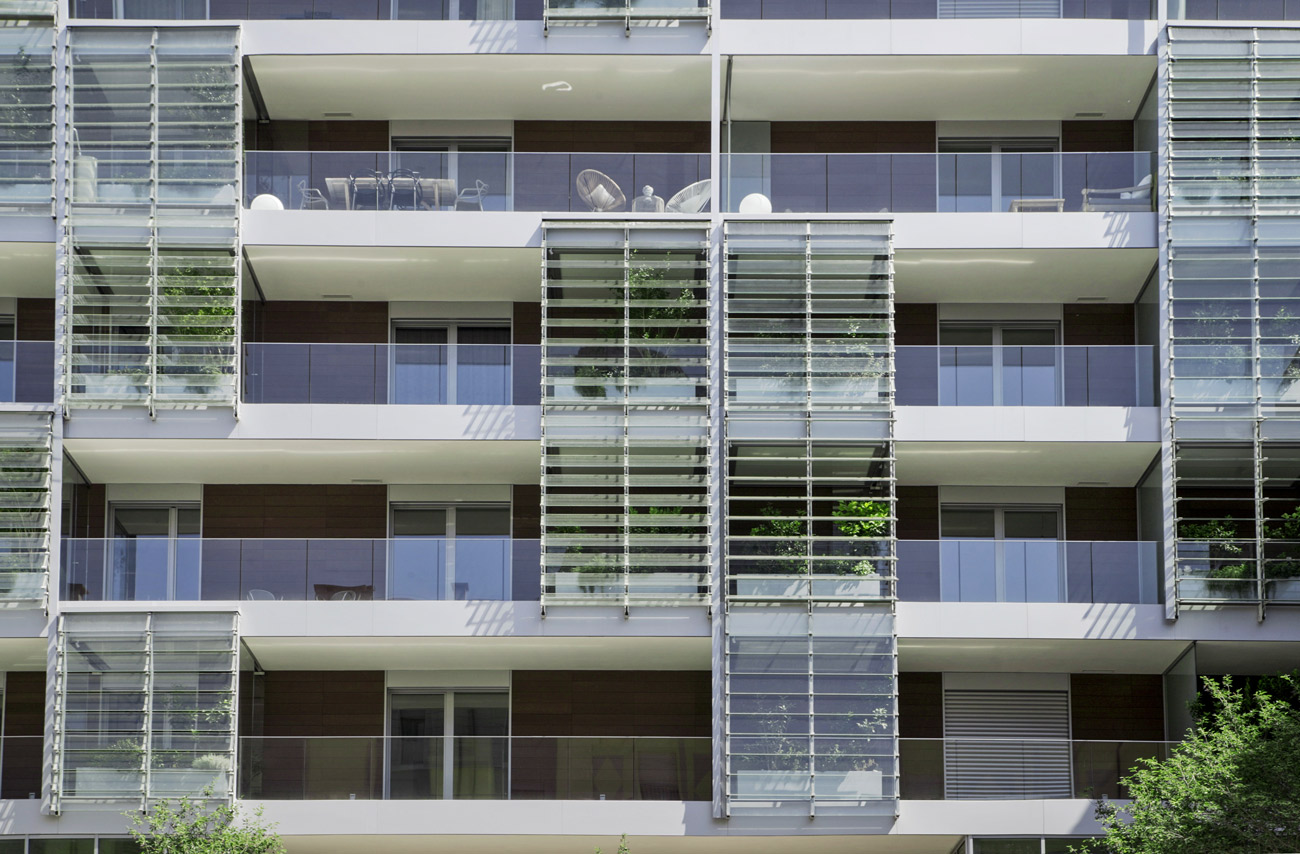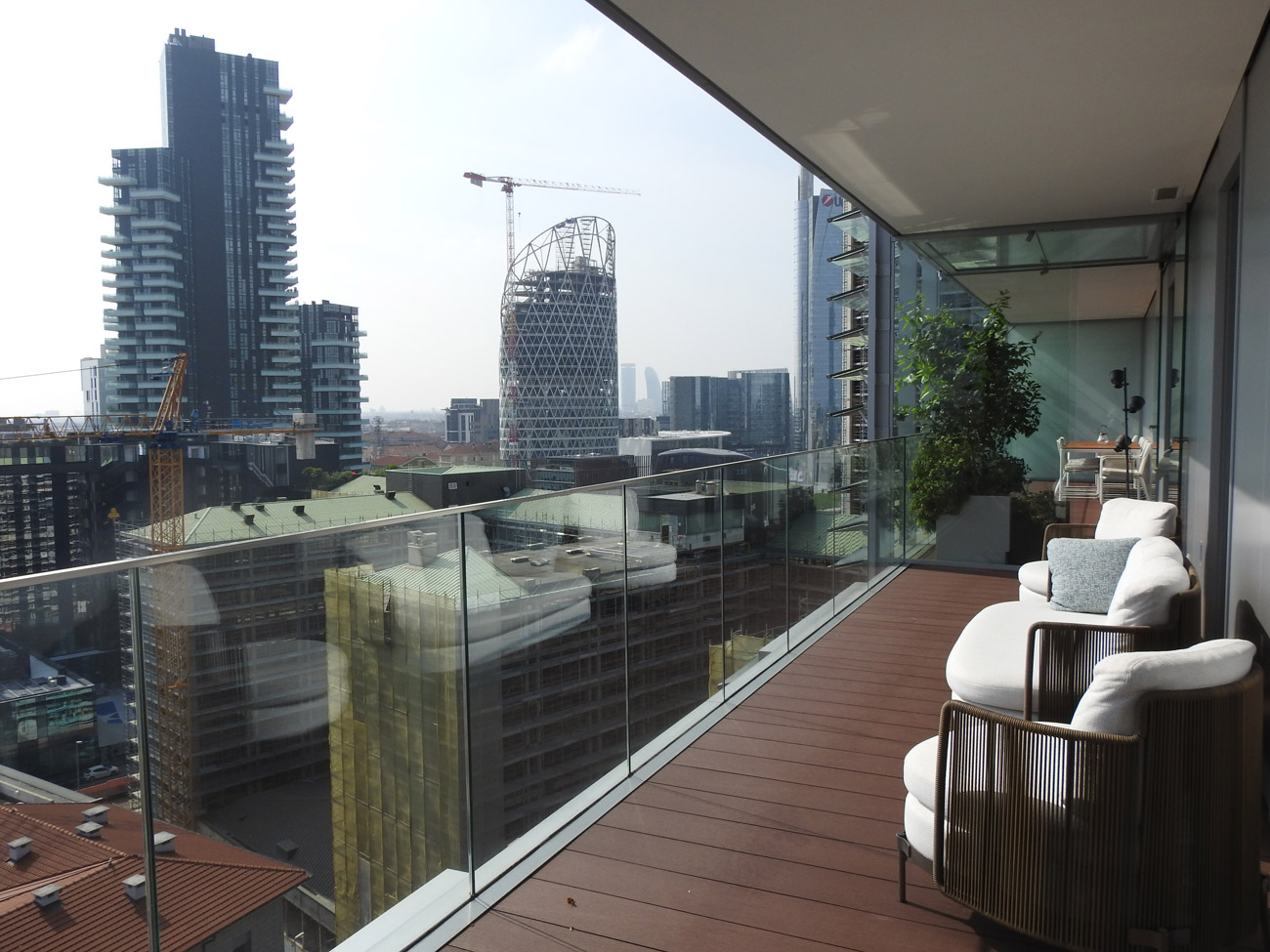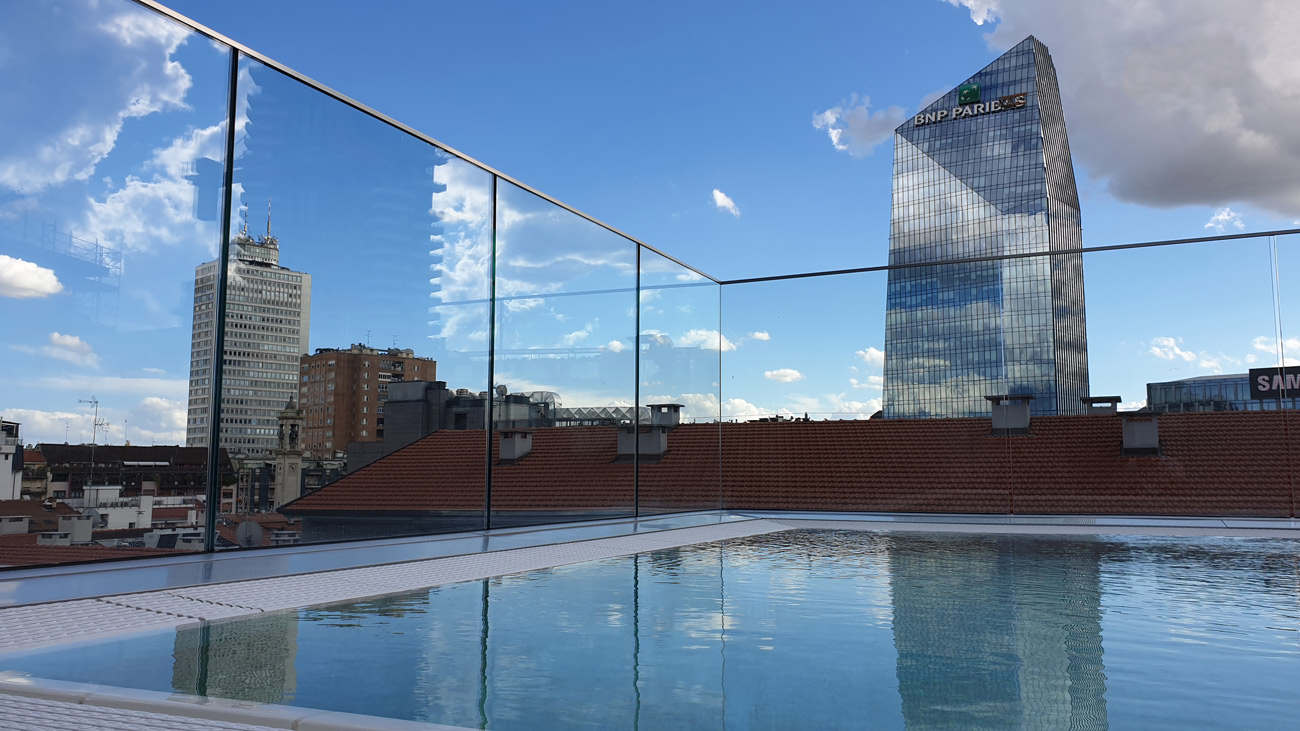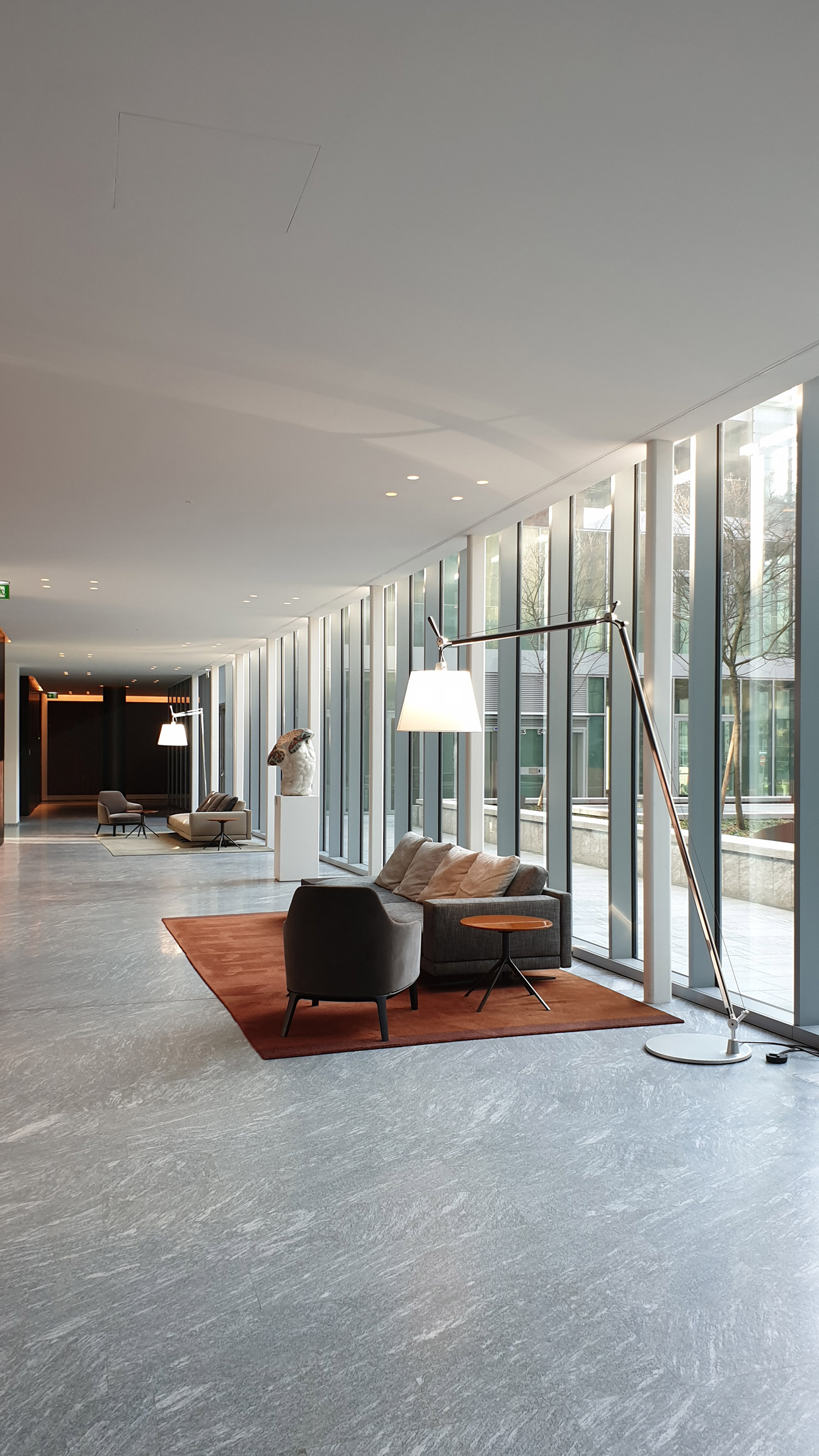 The project area is located in the north of Milan, near the Garibaldi-Repubblica and affects the entire block defined by Via Pirelli, Cornalia, Adda and Bordoni. The main body reconstitutes the building curtain on Via Pirelli, characterized by tall buildings, while the two lower bodies interact with the building volumes of context place in South characterized by low buildings of the nineteenth-century master.
Volumetrically it consists of a base which also includes the two lower buildings to the south, from which continues further eight levels overlooking Via Pirelli. Compositional choices of fronts and the materials provided are consistent with the articulation and clearly express the residential function through the use of balconies, bay window and patio doors applying the language referring to the architectural culture of Milan.
The statements are characterized by the significant presence of balconies that allows units a significant relationship with the outside; are characterized by the presence of bay window, extensions of the interior, and panels made of slats in glass shielding of service areas open but protected.
The base section is finished with dark wood paneling from external or reset wood with doors blackout Sliding finished with the same material, the elevation body is finished with natural aluminum panels, doors with drapes Sliding finished with the same material; the frames are made of natural aluminum.
On the ground floor is planned to lobby-gallery arranged between the two doors which serves the five stairwells / elevators of the residence, three of them coming from the basement levels, and access to the condominium services (fitness, pool, public areas).
Under the arcades along Via Pirelli are two stores whose deposits are made on the first basement.
The units are scheduled from 2 to 5 rooms where the living areas are facing south, east or west; between the 14th and 17th floors are planned apartments in douplex.