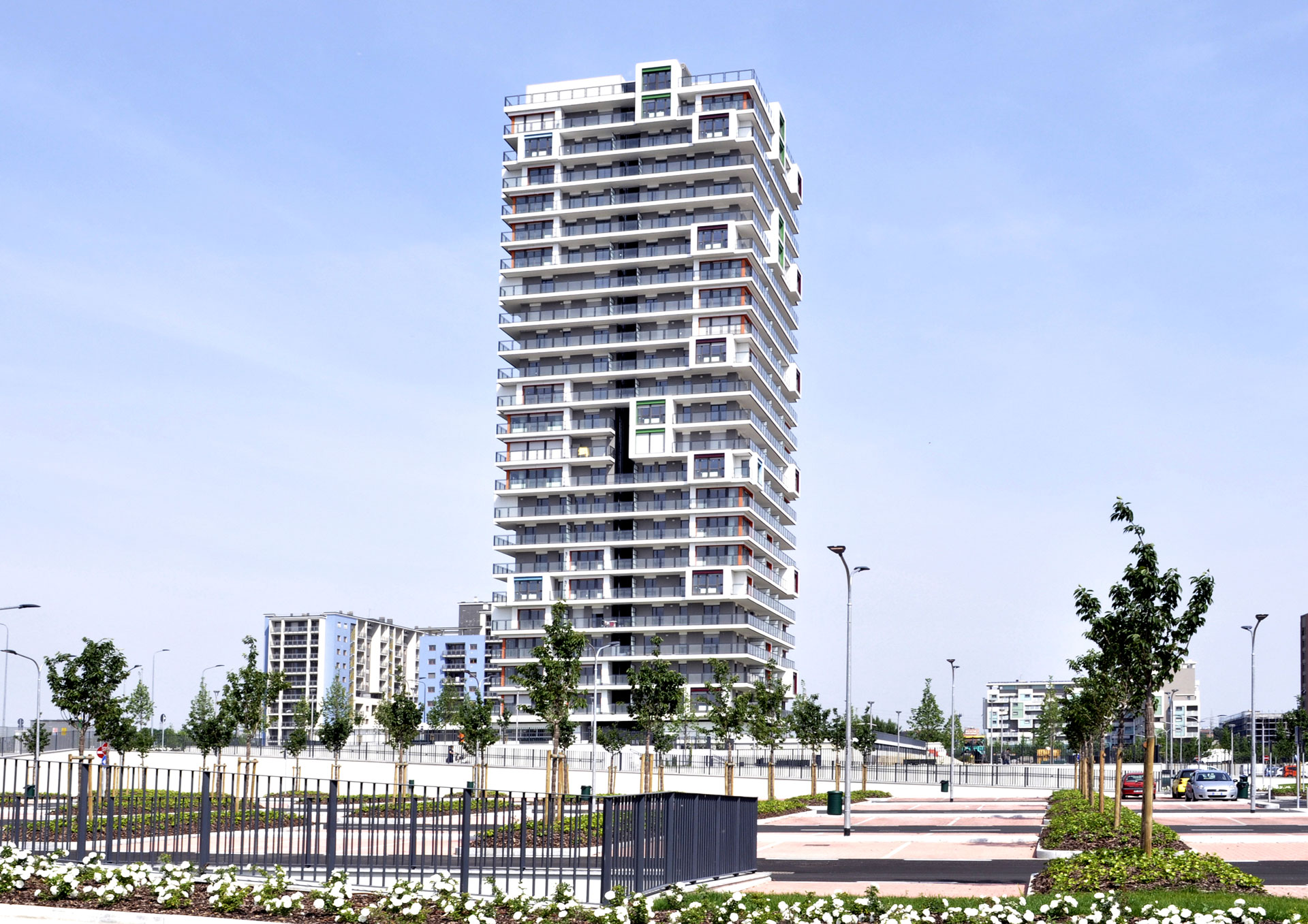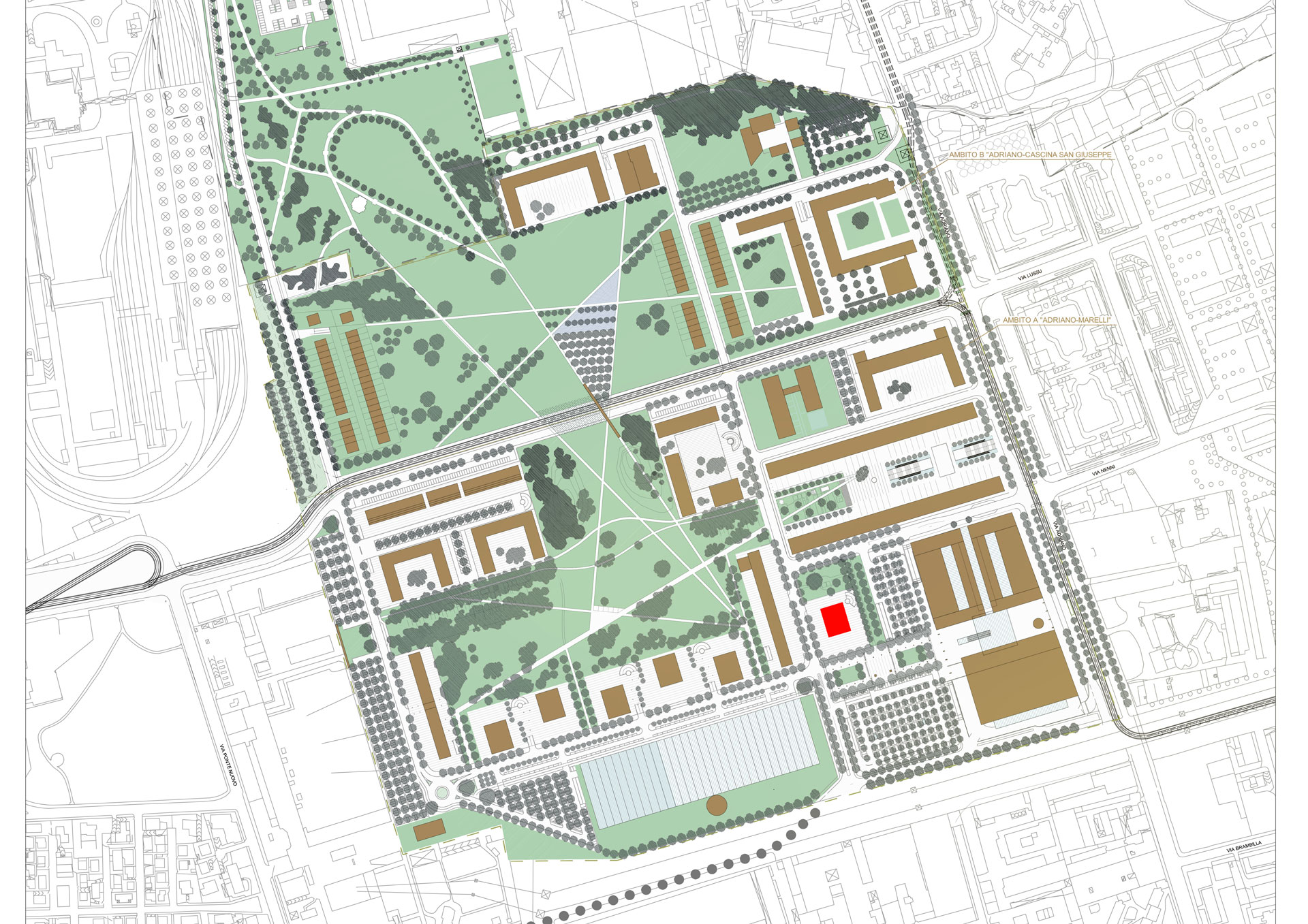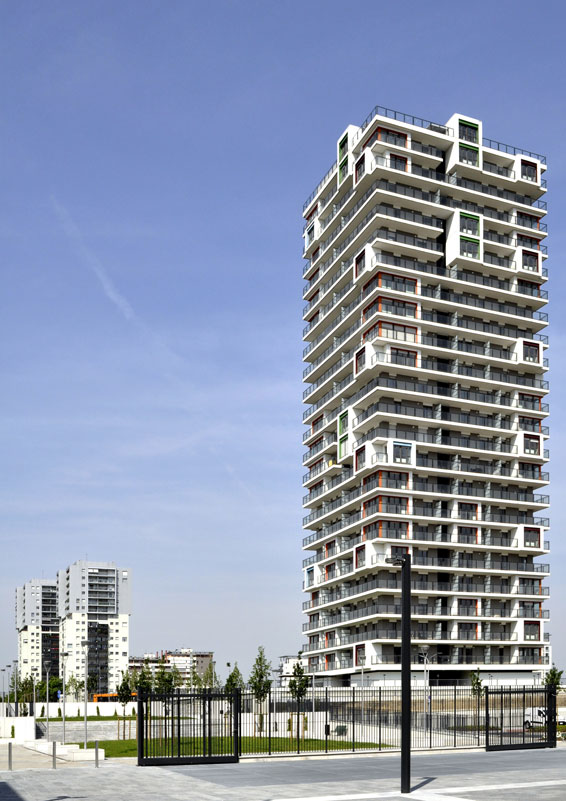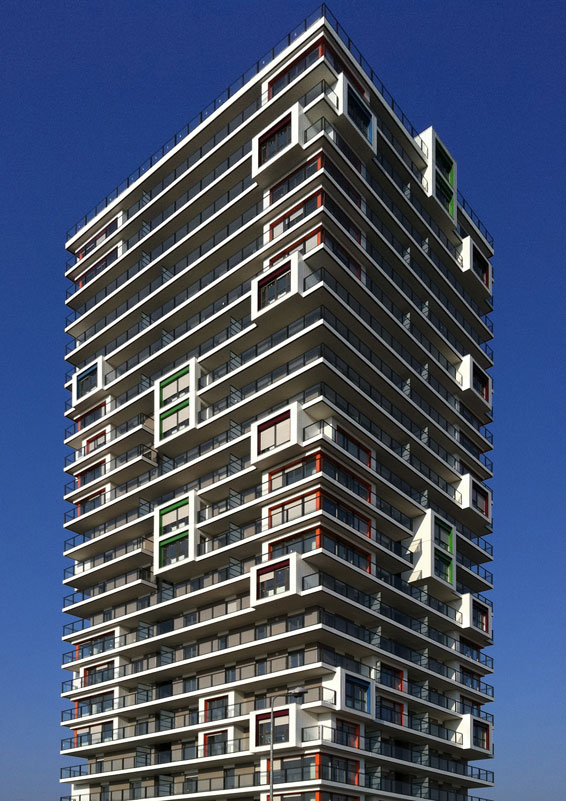 La Torre Dacia is one of the six tower blocks of the Plan, the highest of the entire sector development, 77.80m. The location, very close to the street Adriano, it is a true landmark of the urban plan.
The structure of composition volumetric very simple and at the same time varies and articulated is given by a set of primary and secondary elements scanned longitudinally from the plane of the terraces.
The founding principle of aggregation schema types is to give maximum visibility and comfort to all living spaces, which for most types are placed in the corners with double exposure; the combination of the sequence of pro¬jections and different housing types makes each unit unique location on the ground, orientation, size of interior space, views and visual.
The typological structure of the building is based on a "core" very efficient and simple, with three service elevators, a freight elevator, a fire escape (elevators comply with the rules to overcome architectural barriers with automatic doors and dimensions internal cabin of 110 x 150 cm).
The combination of the static nature of 'basic building element, caught from the balconies and the projecting elements that follow its own rule, blatant, they create a building with a' dynamic image yet composed and balanced.
The body of the building is made of parts blind coated ceramic plates on two shades of gray, and glass parts with aluminum frames natural. The protrud¬ing elements which mark the building are composed of glass parts and blind parts painted aluminum (white color) and are characterized by a more explicit chromatism of the intrados colored (red, yellow, etc.).
The balcony railings are interrupted at intersections with overhangs, and are made of glass and steel gray.