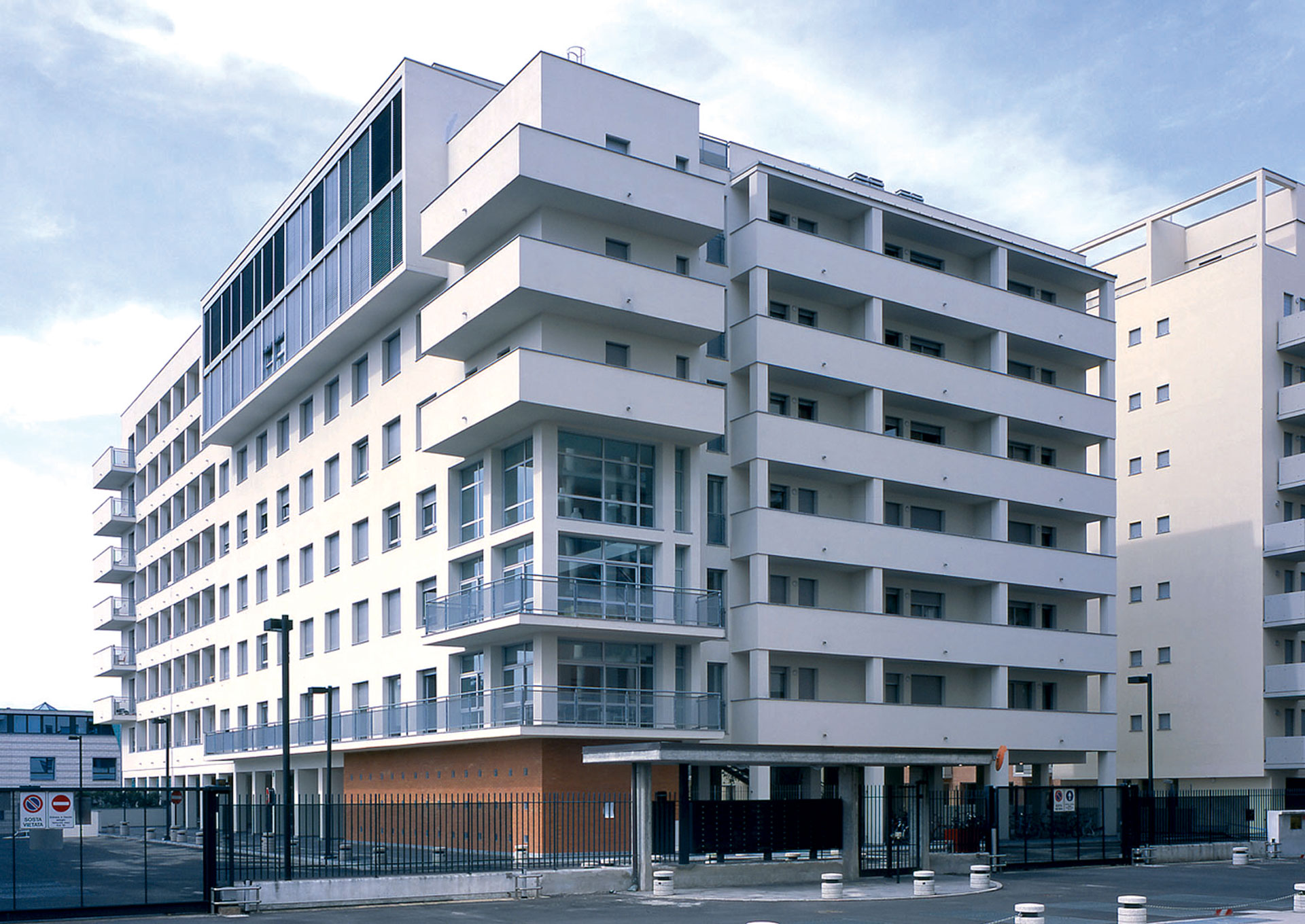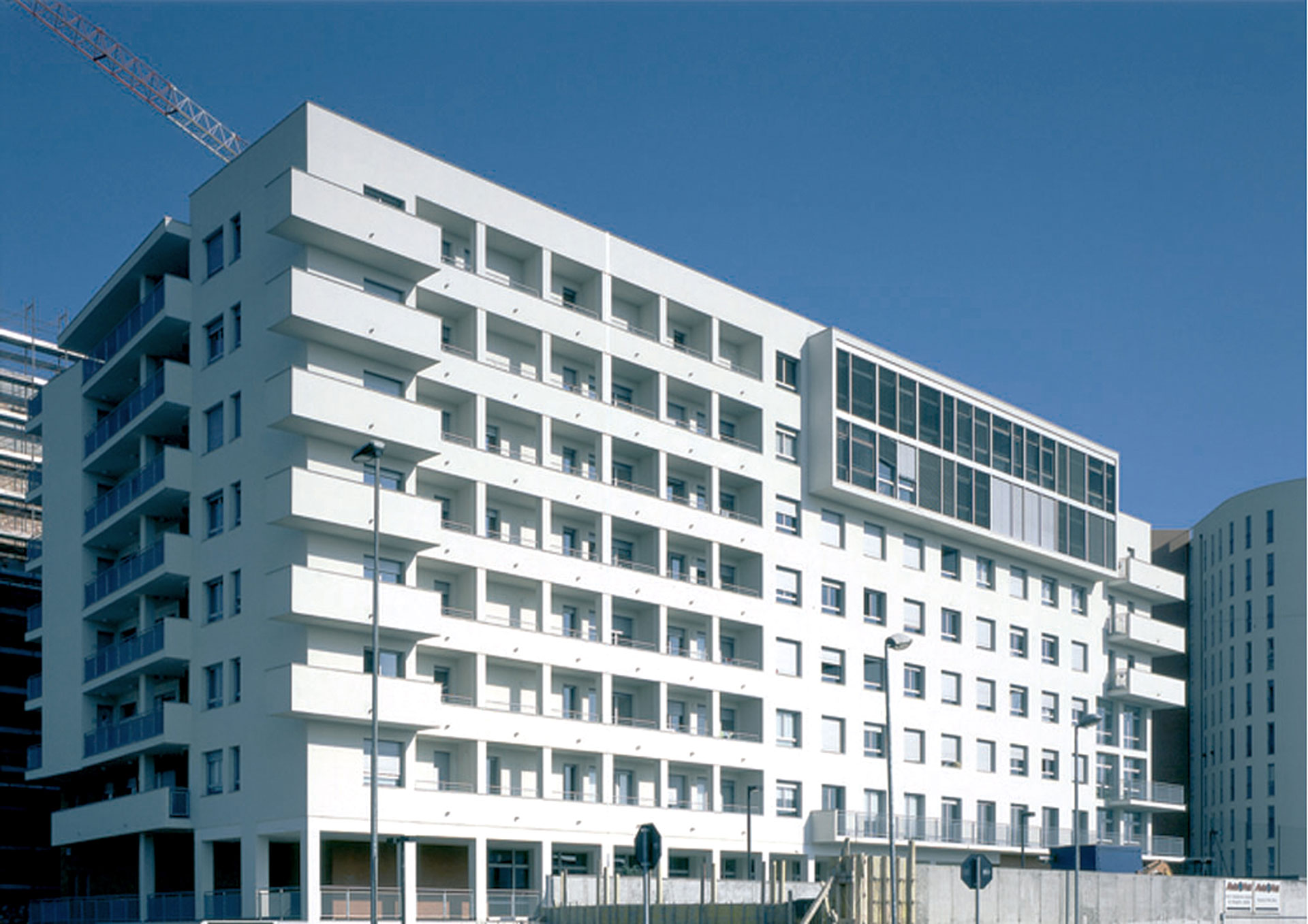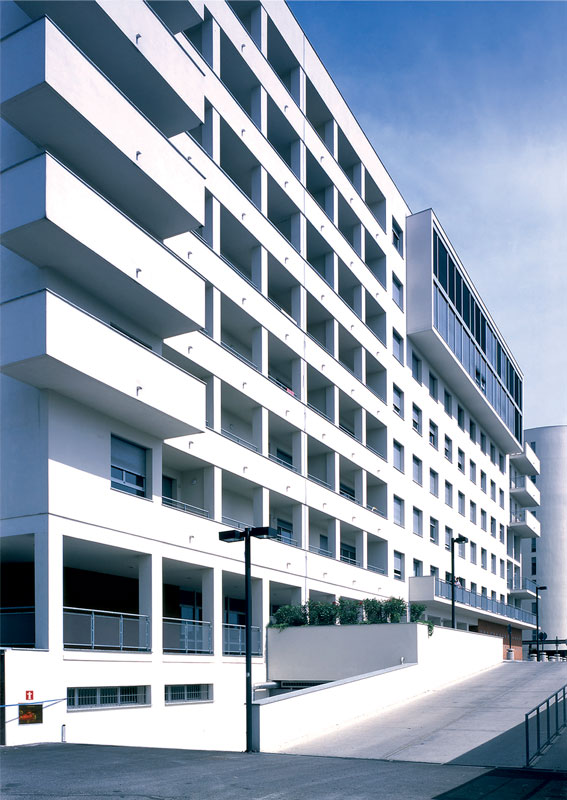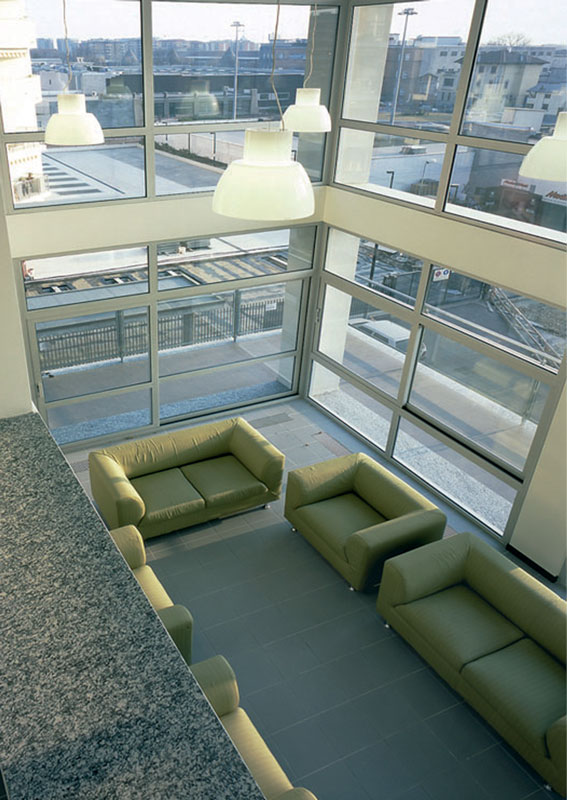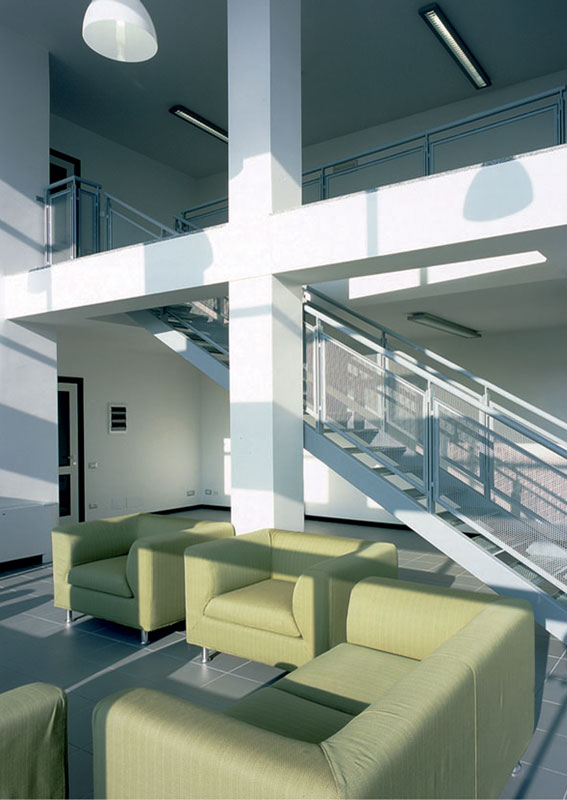 The new residence for the university is located about 1.300 m away form the headquarters of the Politecnico of Milan, located in Piazza Leonardo da Vinci. The building consists in two main twin-blocks facing each other based on a C structure. The building forms an open C facing east and rises eight story from the ground, developing an area of approximately 6.942 sq m. A central "hallway" distributes the living accommodation on the East and West side, which is out of alignment with the building's façade.
Therefore , this allows to develop larger spaces in the vicinity of the two central blocks where the stairs and the elevators are placed. The ground floor hosts the parking area, as current implementation plans require, a paved courtyard and a covered walkway that opens into the spaces that should be used by the Politecnico and were the computer terminals, which are linked to the Politecnico itself, are placed.
There areas well workshops and large reading rooms. The remaining seven storey of the building will house the sleeping quarters. Many solutions have been studied for the sleeping quarters. For instance a bed-sit plus a bathroom of 21 sq m, or a double bedroom for three students, which includes a small living room with a kitchen and a bathroom. Smaller solutions with one bedroom, one bathroom and a living room, are especially designed for visiting professors. All together the building contains 111 living units, 248 beds, of which 136 bed-sits and 56 doubles.