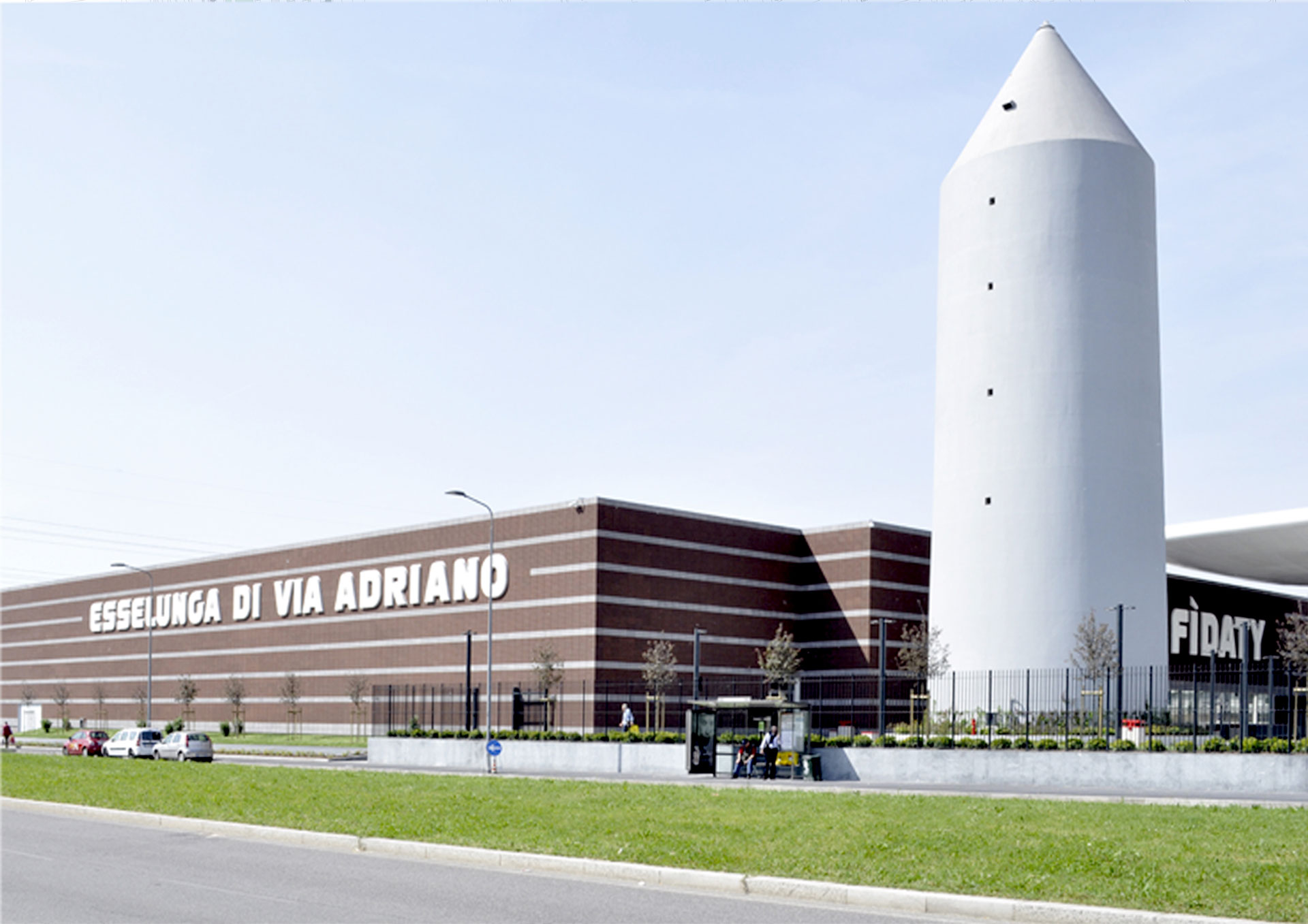 Realized within the PII Adriano Marelli in Milan is one of the central services of the new settlement is that of the urban sector in which it is inserted; consists of two elements that face, is characterized by the vast square that is generated between the two structures, right between the telescope and the interior areas of the new district, especially public park, and the above cover that allows you to create a covered walkway between two buildings.
The square is partially covered by a large porch that protects access to com¬mercial areas and mobile ramp that connects with car parking below and representing one of the hubs collective space and aggregation plan.
The building housing the supermarket consists of a volume of two floors with a sales area of 4,500 square meters and a parking basement of above15.900 square meters.
The ground floor accommodates the sales area and the storage and prepa¬ration of the goods, while the first floor are housed the staff changing rooms and the technical room disposed on a mezzanine realized above the loading bays in order to ensure the necessary visual screening in relation to residential buildings arranged around the tower.
Public access are located under the canopy that covers the square, from which you enter the gallery and then to retail spaces; on the other side, con¬nected to the service roads, is the logistics area with loading bays, warehouses and cells.
Beyond the square the two commercial areas overlook the space for public use through two long windows and are connected through a spacious gallery covered but open.
From the point of view follows the logical their figurative that characterize the achievements Esselunga, based on materials, finishes and styles standards that characterize and define the company.