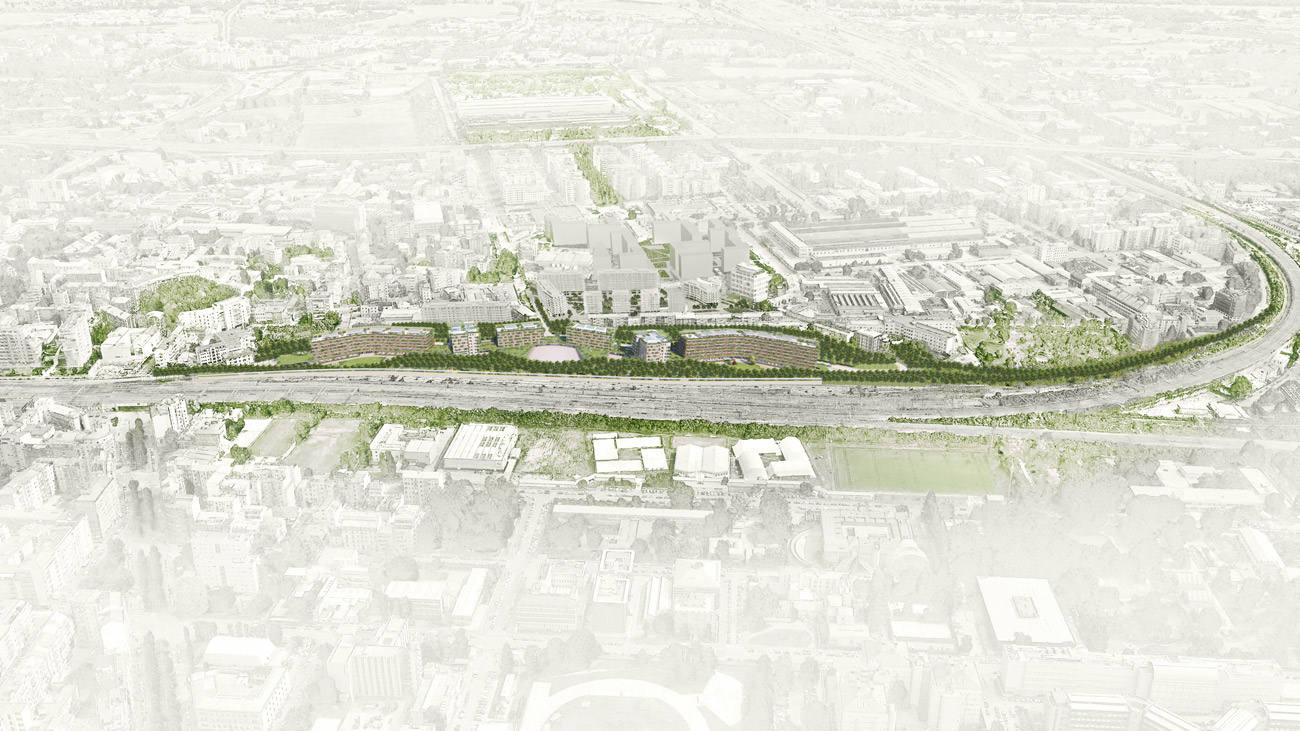 A project that is neither mimetic nor localistic. A project on a metropolitan scale in terms of functions and significance. A project that defines a centrality able to interrelate with Città Studi-Lambrate-Ortica sector, with the ring of Scali milanesi, with the city centre.
A "sumptuous" and "harmonious" building system aimed at defining a unitary and identifiable landscape reference at the scale of the city, but articulated and modulated within itself in order to find a balanced connection with the surrounding buildings.
A "singular" and "exclusive" system of Public Space that dissolves in the spatiality of the Park the "landscape figure" of the Wood and the Square, the latter replicated three times and differently modulated in relation to social demand.
Alongside the ancient "five streets" of popular toponymy, the project places the "three squares" as a flexible, inclusive and exclusive system of collective life. An anonymous wall, today a true "urban backdrop", transformed by the project into a poetic tale of the place, the city, the railway, the train, through the creativity of an artist and the words of Lombard poets and writers, capable of bringing together the local and the global, the soul of the city and that of the world.
A project made up of architectural choices, urban design, technological and environmental options, and collective vocations that converge towards a participatory and sustainable social and environmental ecology.