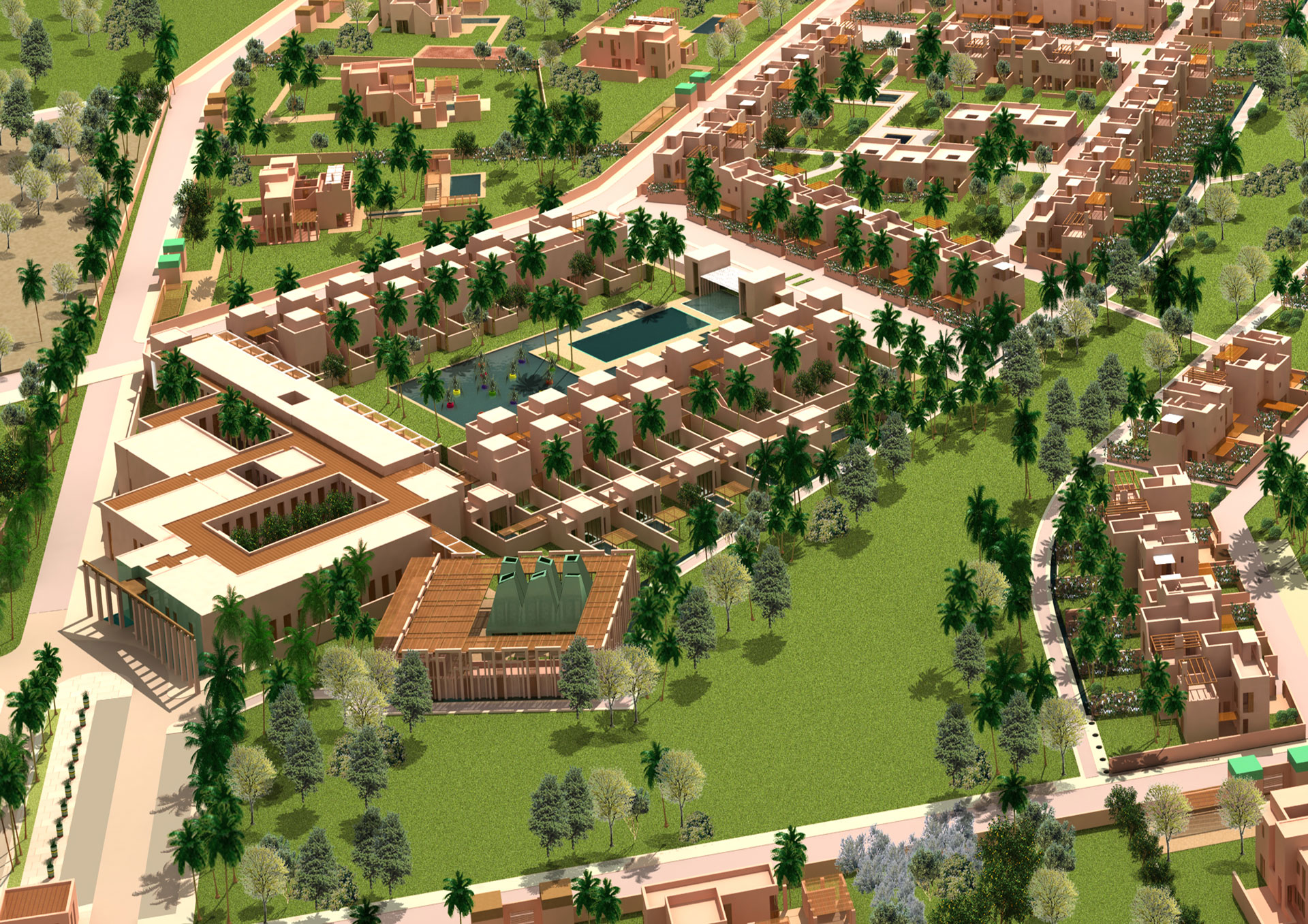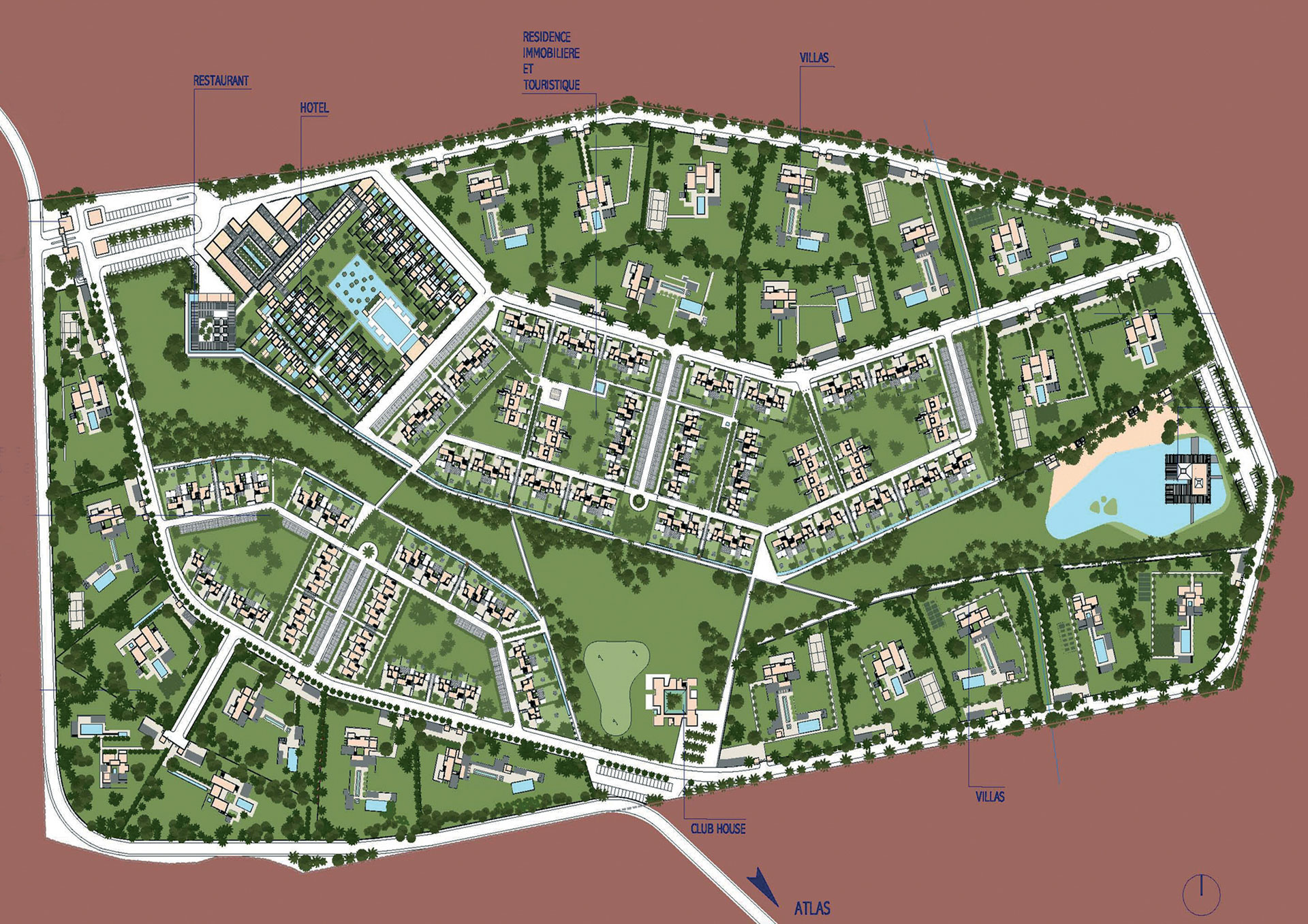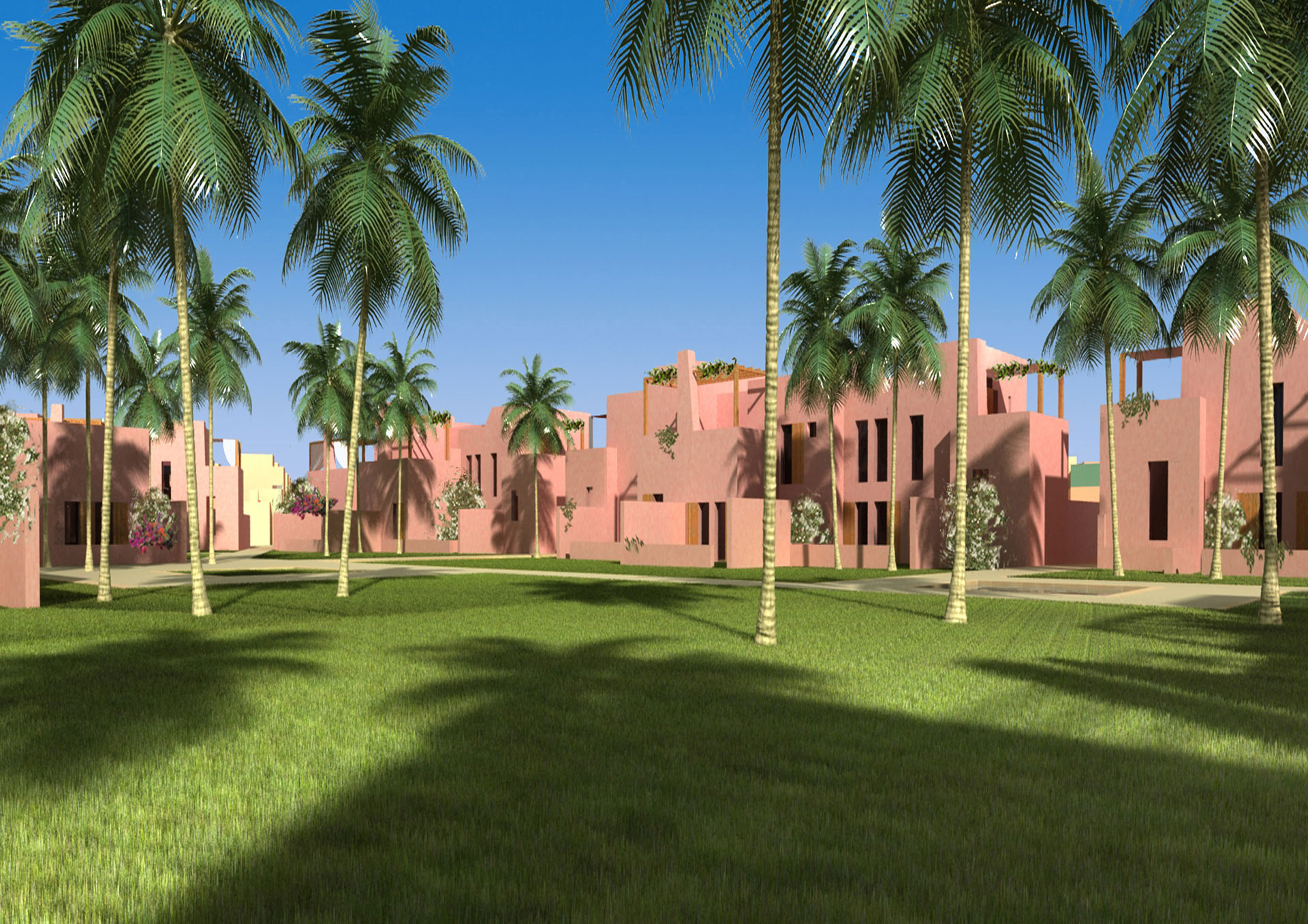 The residential and touristic complex of "Spodee Odee" aims at preserving the continuity of a series of projects which emphasize the space quality of the municipality of Tameslot, and at the same time consolidating a quality tourism concept and, therefore, the region's development.
The project is diversified and displaces the buildings in such an array that it conceived great central green area, which is surrounded by a modern archi¬tectural structure, which enhances the centrality of its park.
The project consists of residential houses of about 300 sq m, surrounded by a garden of 5.000 sq m, a Douar (village) of 150 units of one-two storeys of different sizes, a "Hotel de Charme", which can host up to a 168 guests, and service and leisure-time facilities, which will give to the entire project an organic unity.
The hotel, which will be located close to the complex entrance, is made up by small two storey units , which are displace around the swimming pool, while the facility building, which will link the different complex structures, will hold in addiction to the basic services a SPA and a restaurant overlooking the park.
The Douar concept is realized through the displacement, the connection and the orientation of its units, which will define an articulated space such as to provide comfort and privacy, which will encourage guests socialization.
The detached houses, inspired by the Moroccan tradition, are arranged around a courtyard which has a central oriental pond . The huge garden has a swimming pool and is delimited by an outer wall where the parking lots are.
The property has luxury standards, but what really makes it different is its huge central park which will be characterized by a little wood, which inspires the entire project.