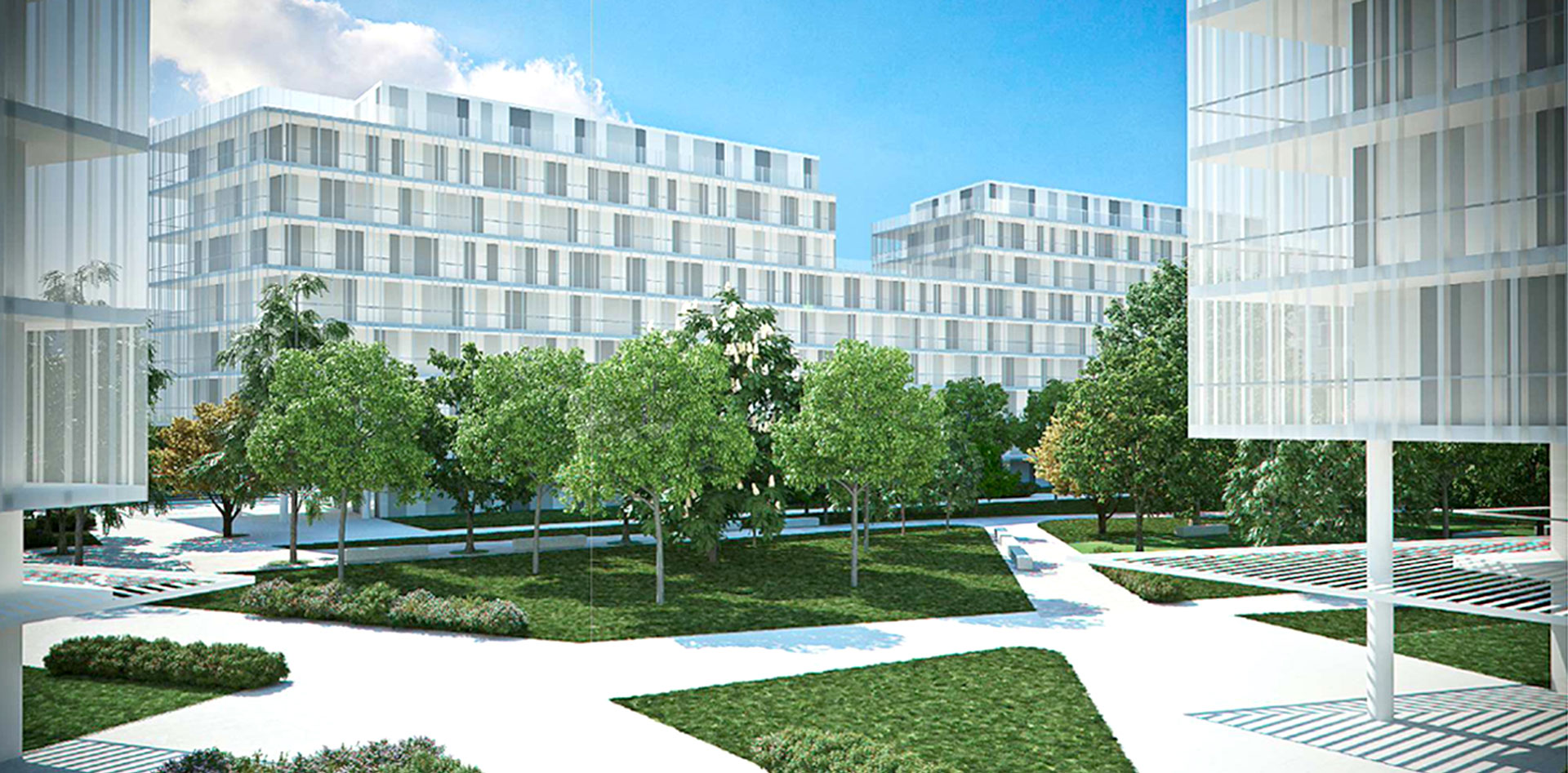 The project aims at the rehabilitation of a city block located near the railway belt in the North-East of Milan, is currently characterized by a set of interventions at different scales are designed to redefine the functional structure and morphological characters in total, by sector manufacturing enclave devoted to residence, the tertiary sector and in services.
The block is characterized by the presence of production buildings and closed the city substantially according to internal functional logics: the intervention proposes a system on a large central area destined to Park overlooked by building volumes of residence and the compatible functions, modulated on the basis of reports that the new facility aims to generate around according to precise guidelines identified by seeking maximum continuity of public space ("Park Road" of PGT).
The building volumes project establish a clear relationship with the green space, leaving large gaps of permeability to emphasize access and continuity central public space with the new structure envisaged for the extended context; the Park is designed as a large leafy square, with an important vegetable planting of trees in the ground of species and sizes that proposes itserf as the focal point and West end of the route/urban axis that originates East of Piazza Vigili del Fuoco, new "door" access to the urban plan made in the nearby area former Maserati.
The project involves the construction of subsidized social housing (sale and rent), free housing and residence-compatible functions.