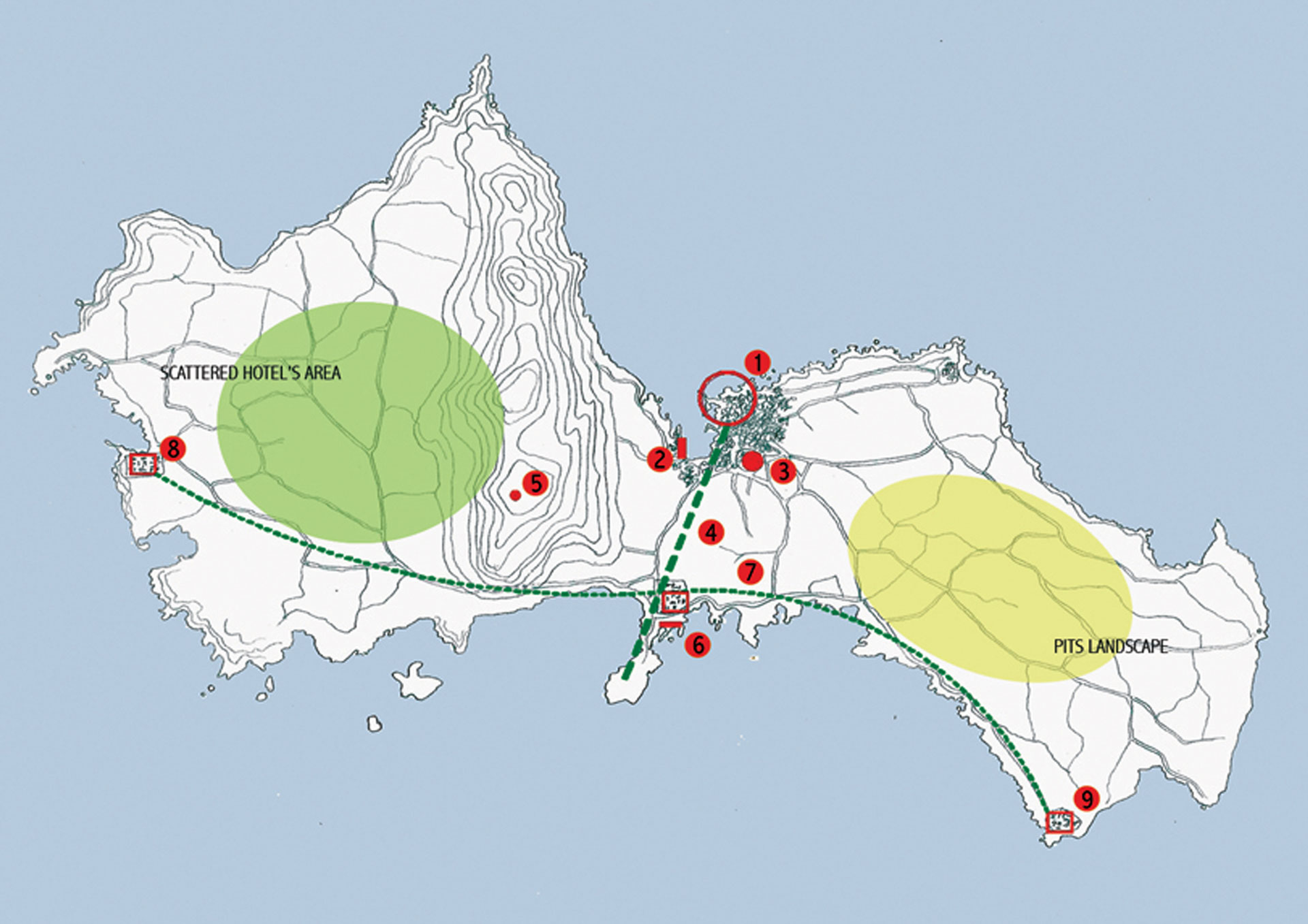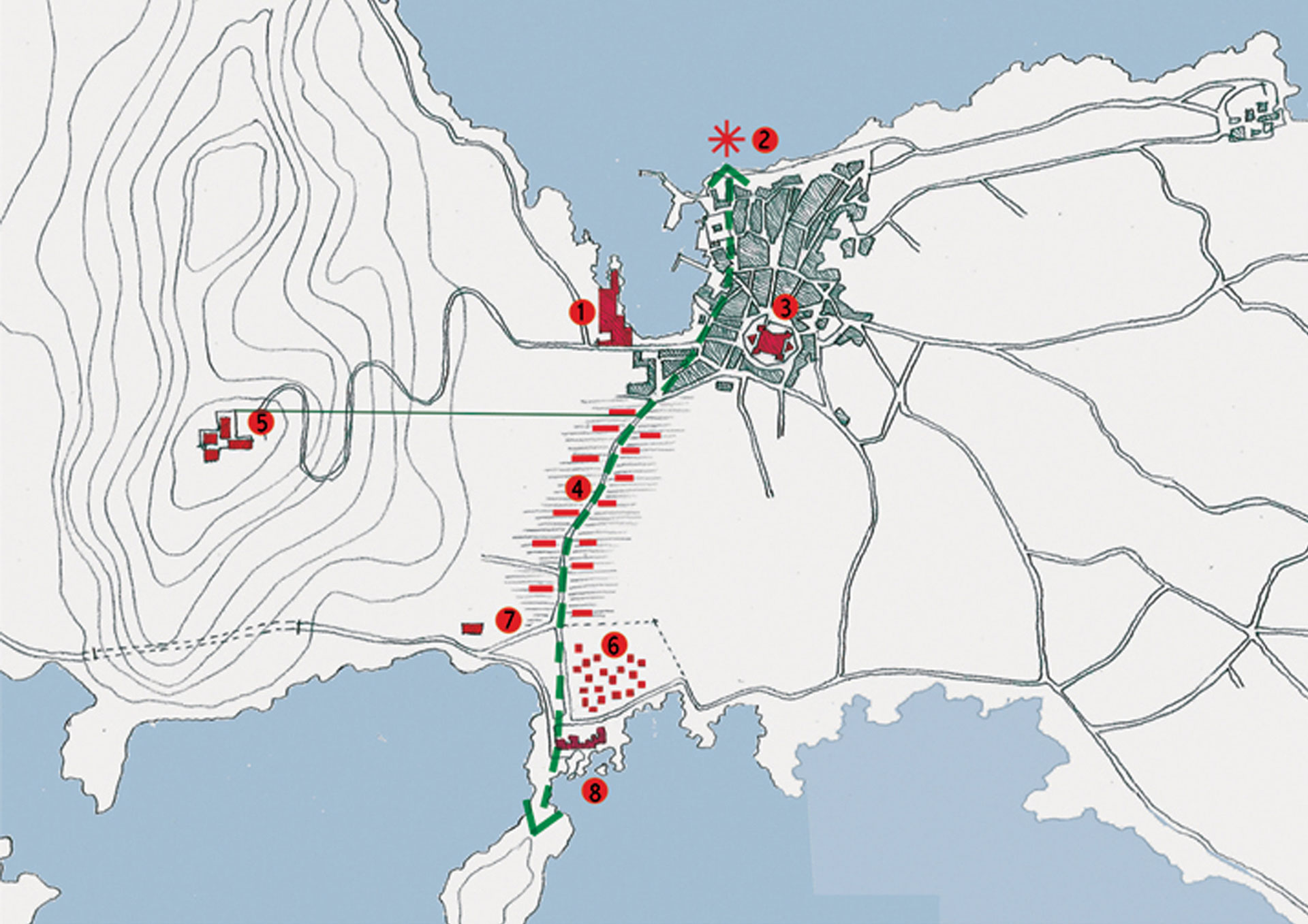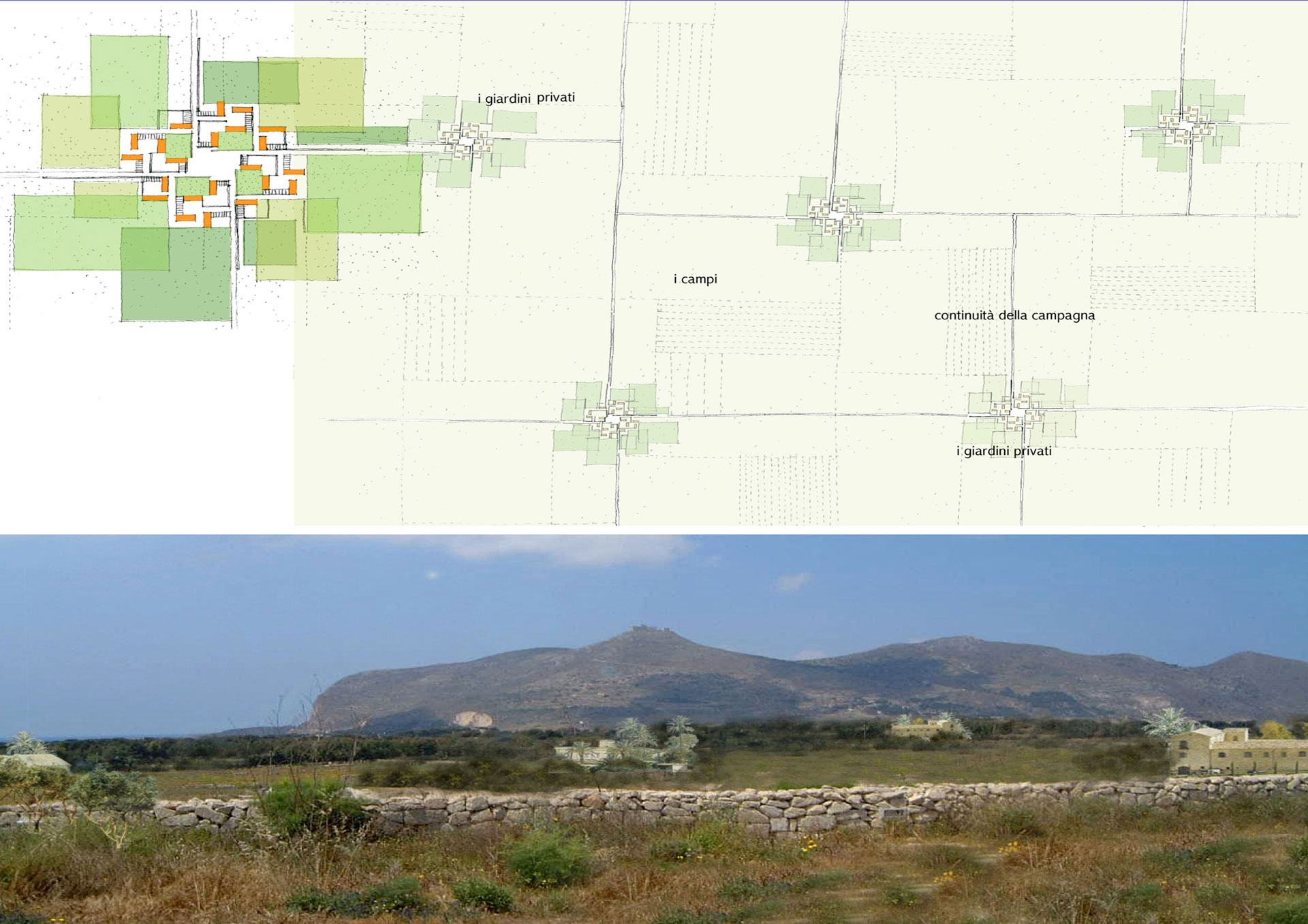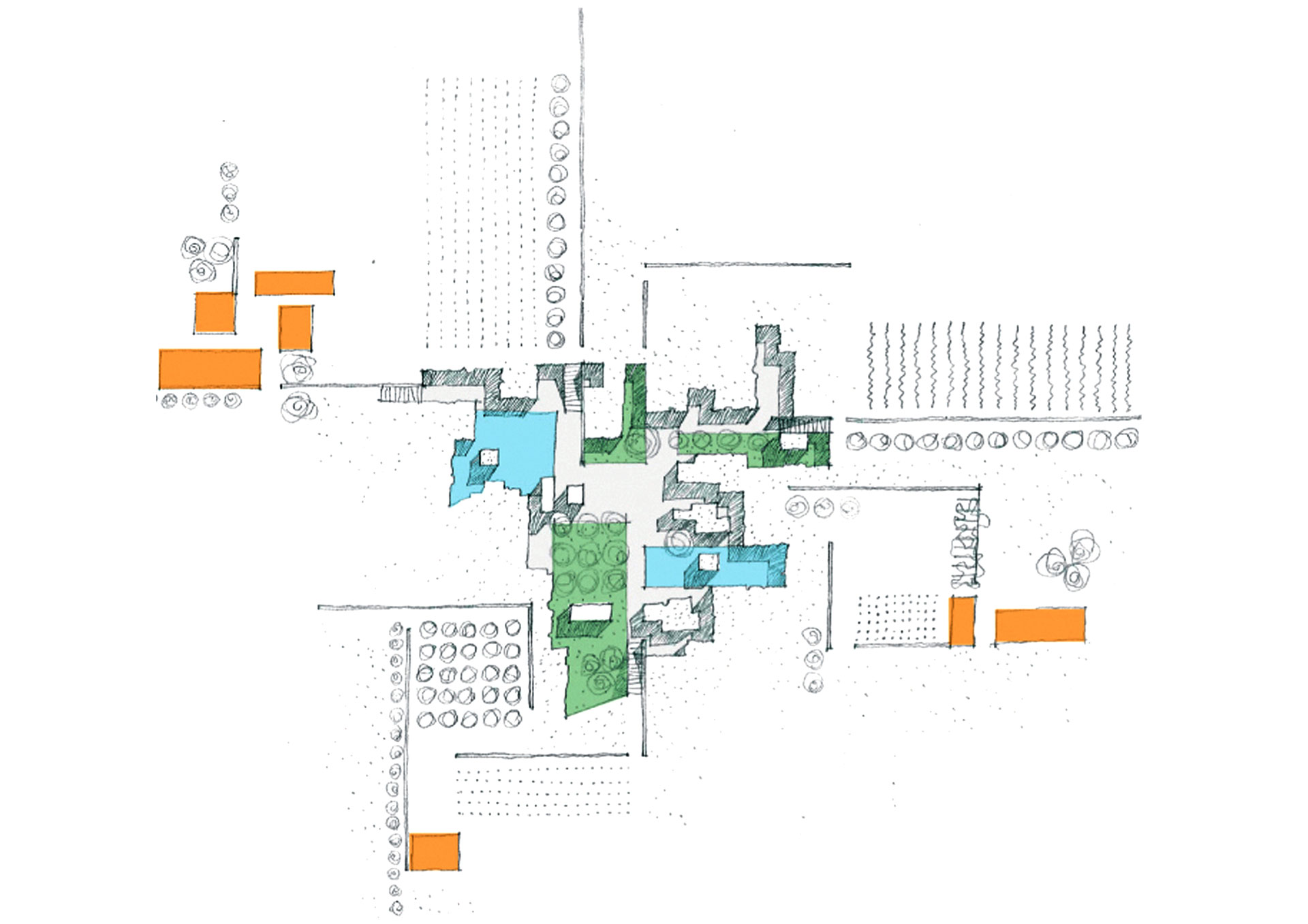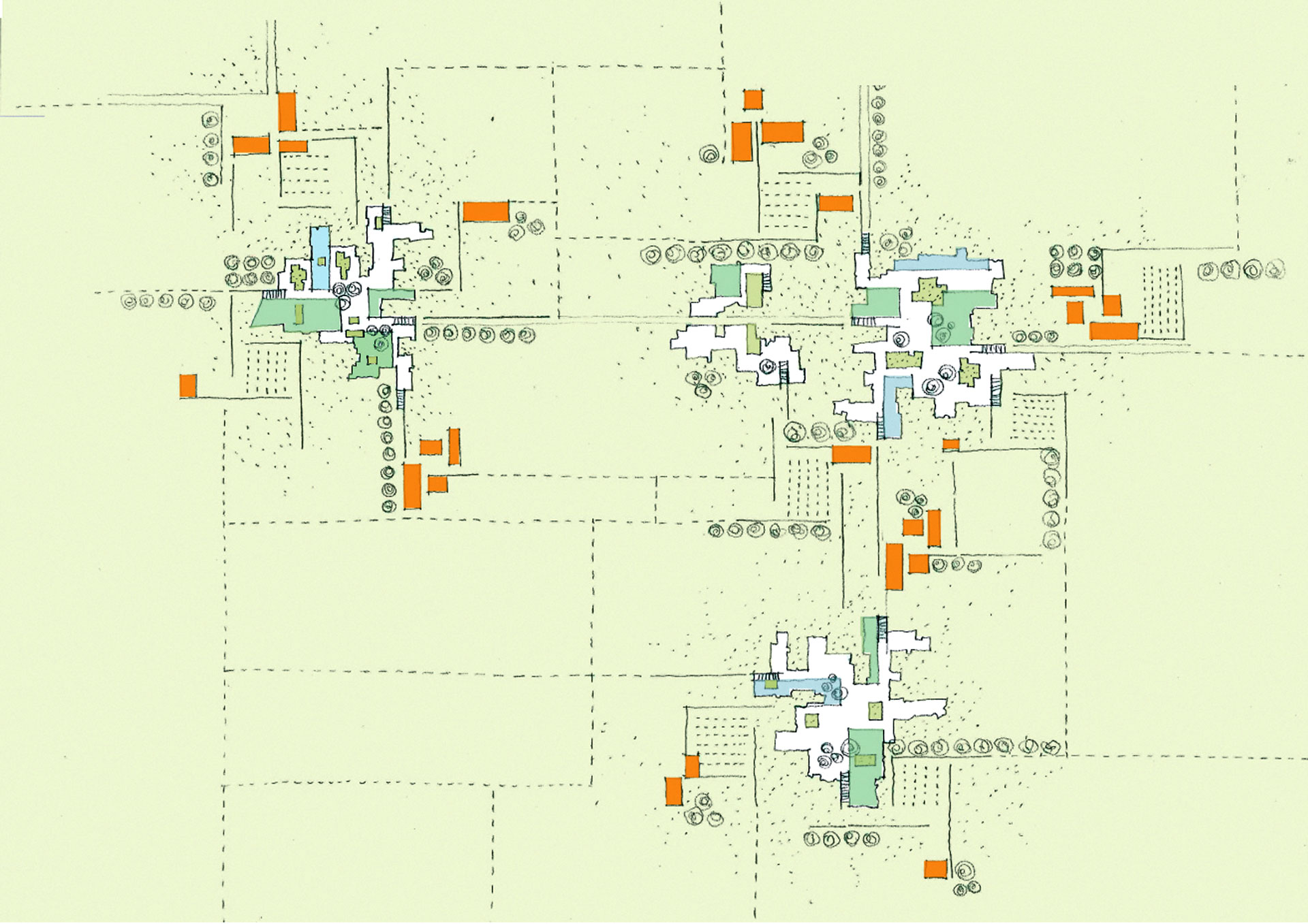 The aim of this master plan is to a void the possible risk that Favignana's landscape runs of been spoilt by an uncontrolled scattering of small buildings, which are mostly designed with low / medium architectonical outline.
The concept of a "Scattered Hotel" mostly aims at preserving the traditional and local environmental conditions.
This strategy is suitably studied to support both the settlement of the residence/hotel and the "Favignana Brand", so to enhance the typical local products.
The tuff caves could be integrated by gardens and small volumes to transform them in "hotel de charme".