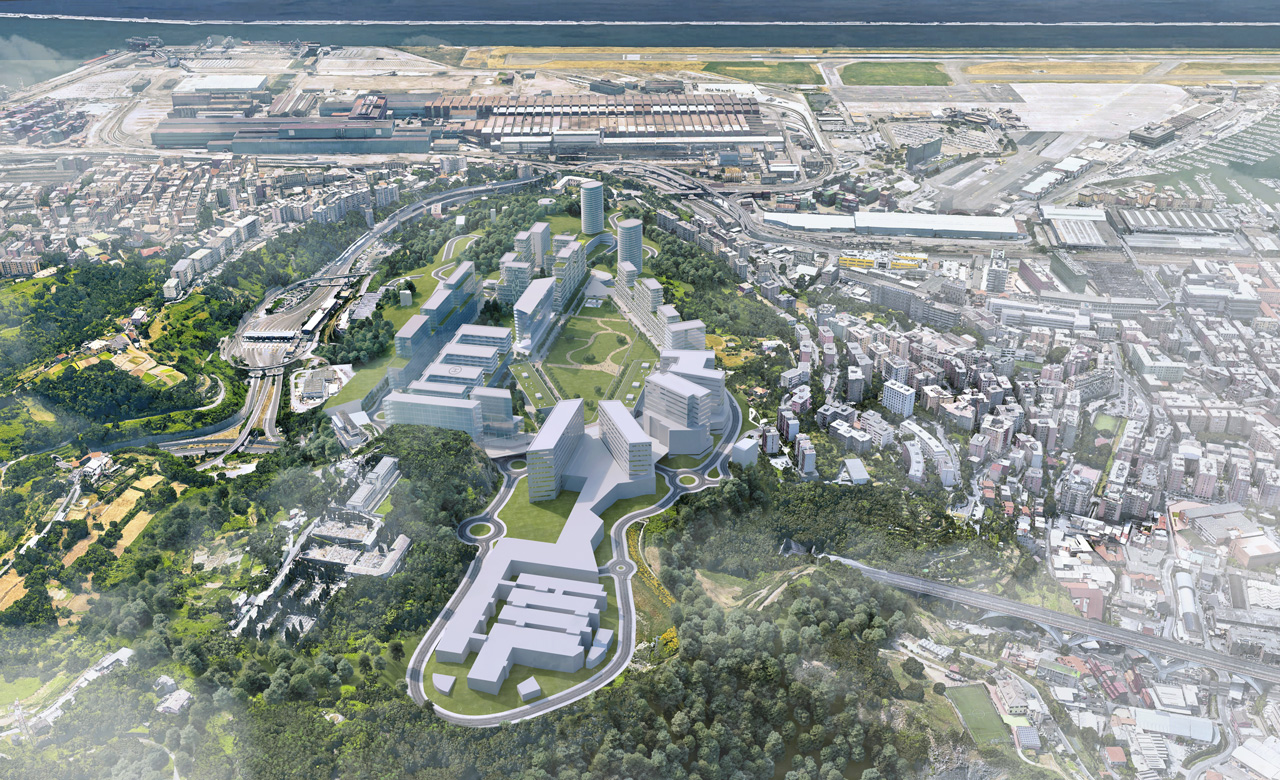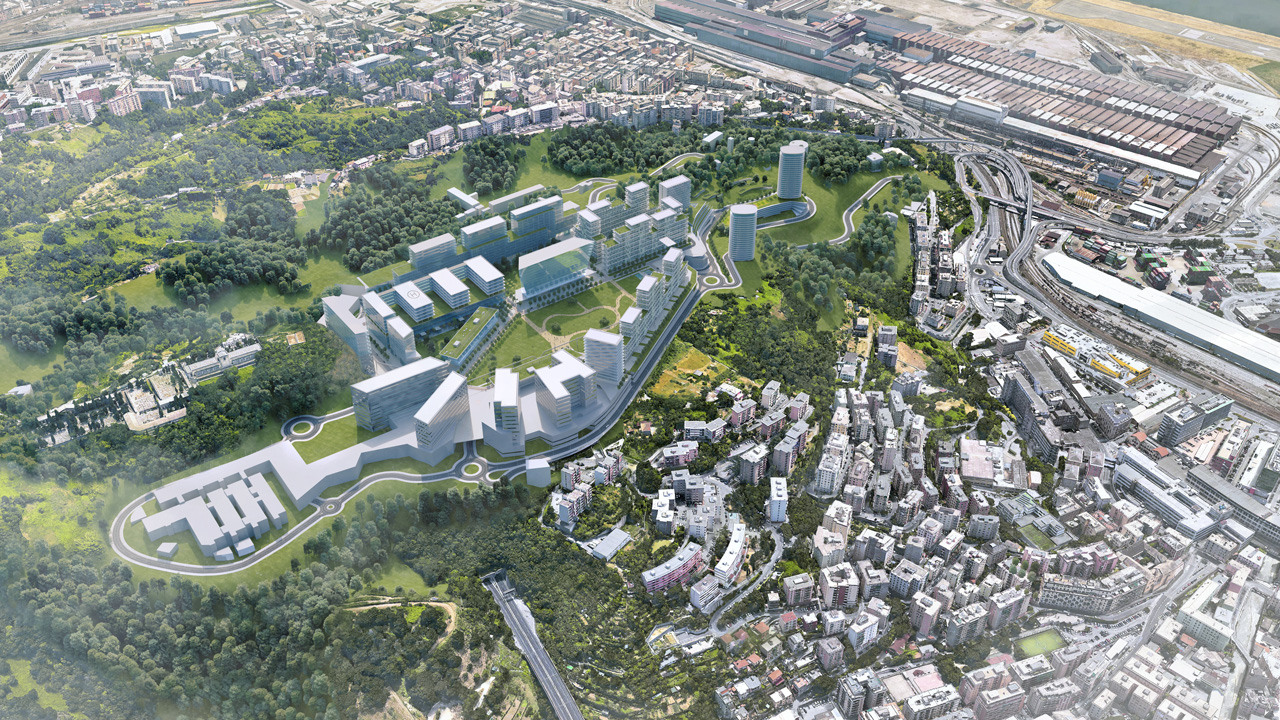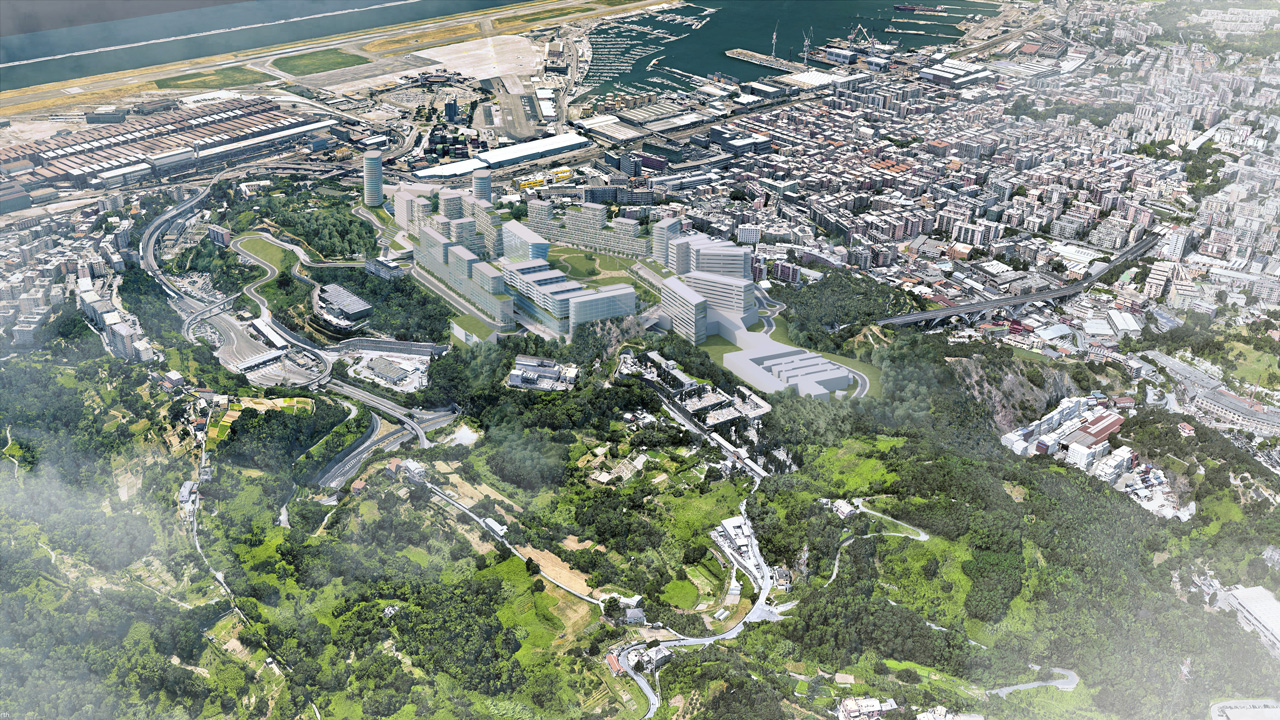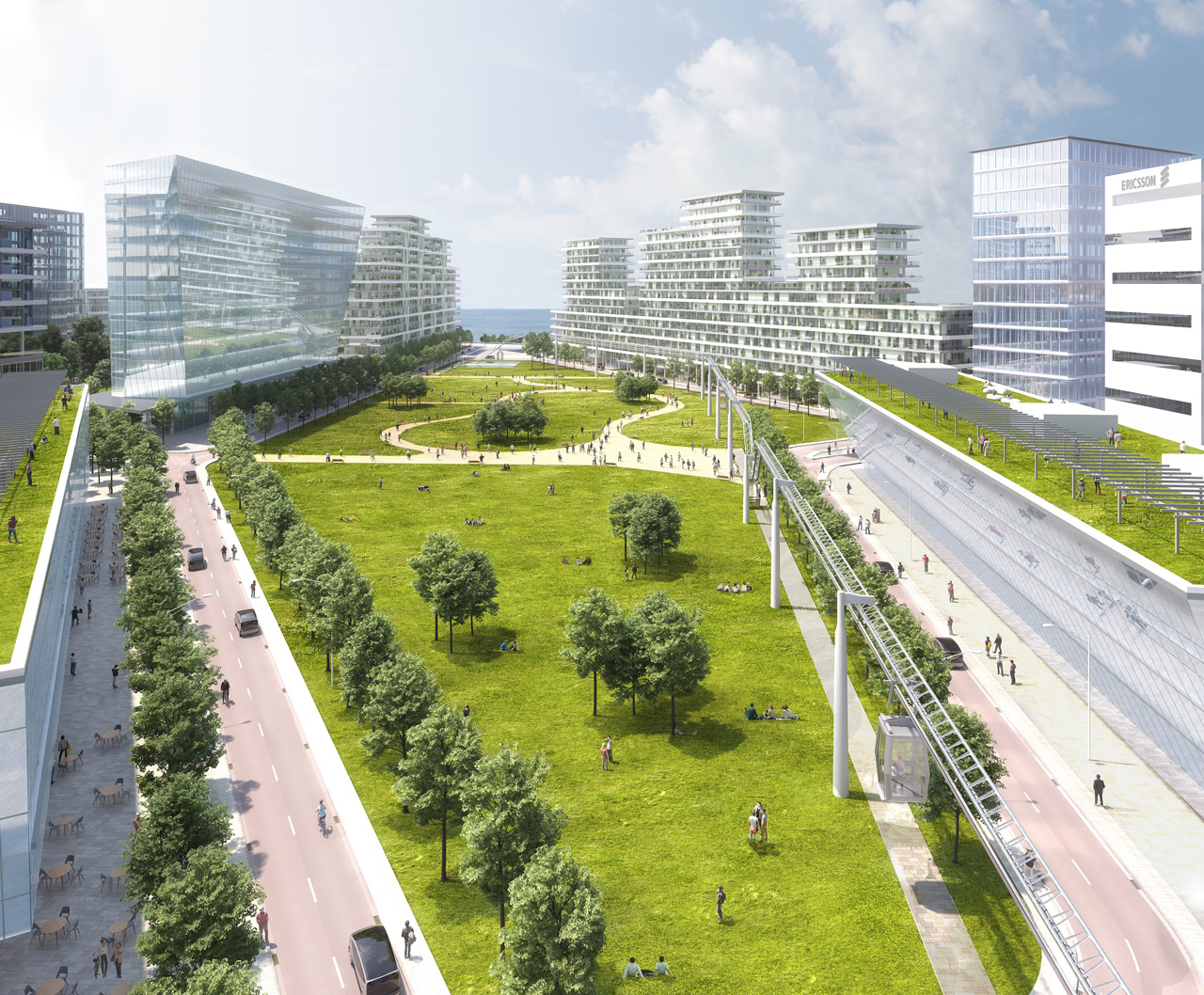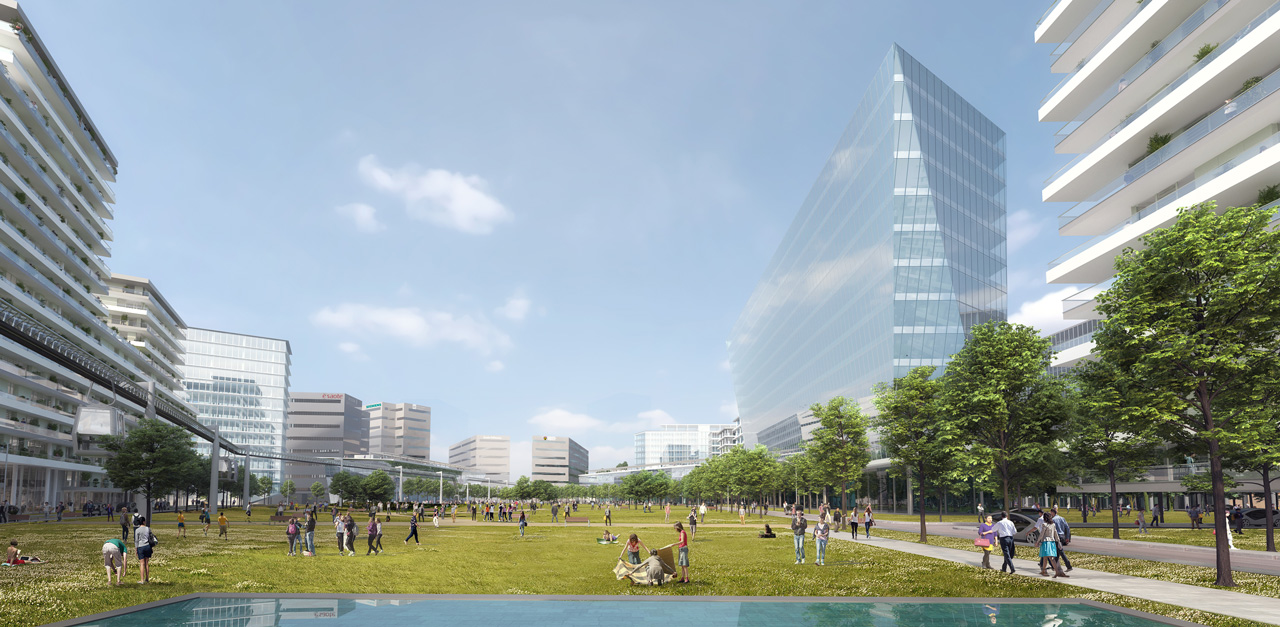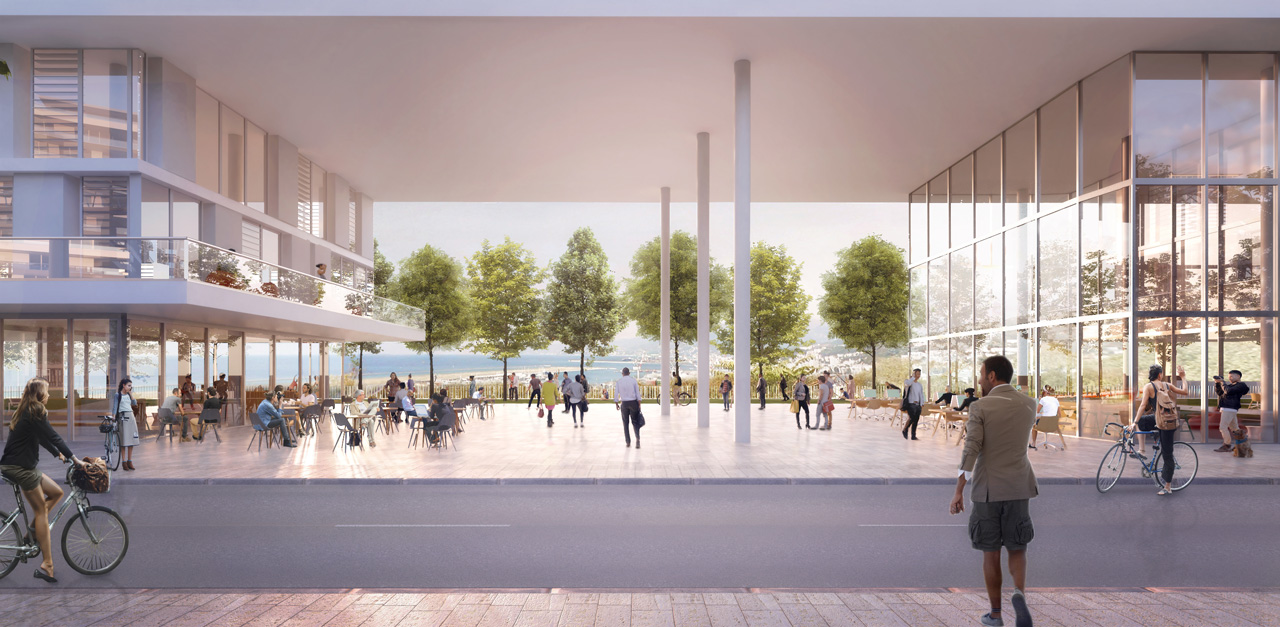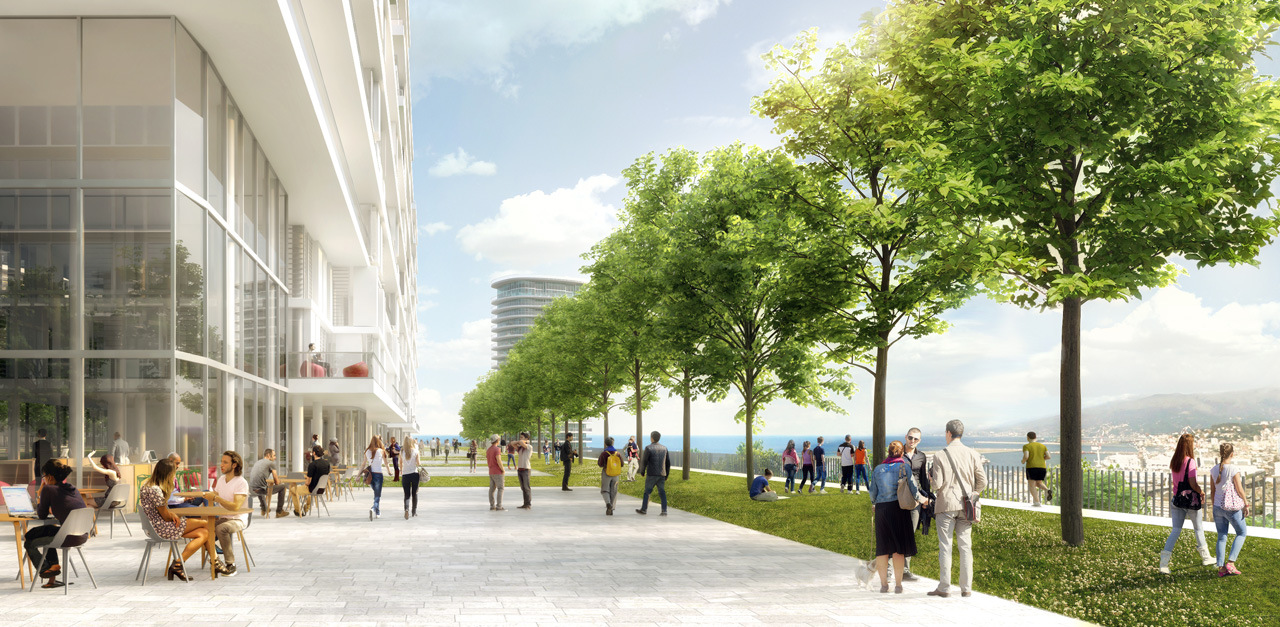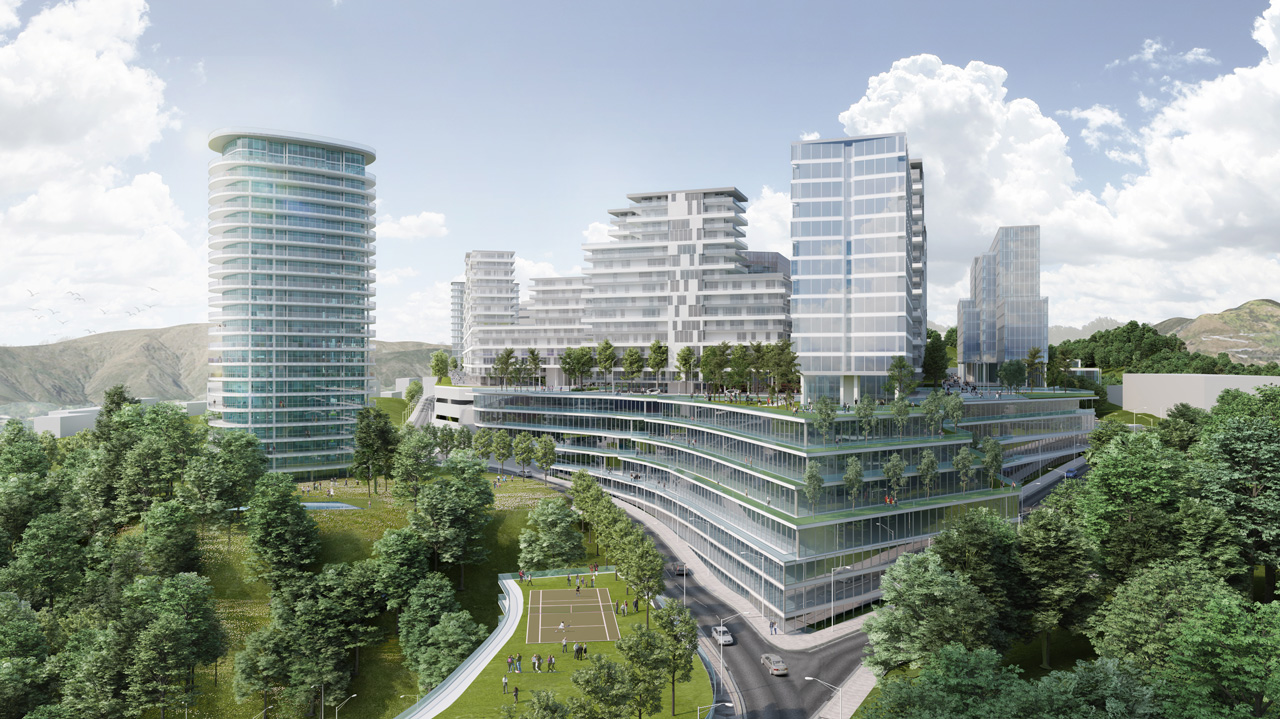 Called the "Acropolis" of Genova, Erzelli Smart City is a model of research and innovation applied to a contemporary city. The project is grounded on the interpretation of infrastructure, culture, and lifestyle, by rejecting the idea of a city that is totally reliant on technological development. The masterplan is based on vertical stratification thanks to the territorial morphology. In this direction, the project provides several levels of mobility: the first one is dedicated to cars and goods vehicles, while the second level is available for pedestrian, bicycles and electric cars.
The urban scale of the transformation is a completion of the specialistic campus and it is able to regenerate other parts of the city thanks to the quality of the functional mix. The plan offers indeed university, hospital, residences, directional, receptive services, connected by the new park of Genova, where "empty" spaces represent relation and free time places.
As a metaphor of the ancient Athenian Acropolis, the new city will be the center of complex society as it provides sustainable mobility, common spaces, natural resources, energy, education and integration between generations and social groups.
Erzelli Smart City wins also The Plan Award 2019 for the Urban Planning category.